Ryan Reynolds and Other Stray Kids Fans React to 'ODDINARY'
K-pop group Stray Kids is back with the highly anticipated EP, ODDINARY. Ryan Reynolds and other fans are excited about the new music release.
On Mar. 18, Stray Kids released their highly anticipated EP, ODDINARY. The K-pop group debuted four years ago and has won over fans worldwide. Their music is largely self-produced by 3RACHA, a unit consisting of members Bang Chan, Han, and Changbin. Fans seem thrilled about the new release with a few famous voices showing their love for Stray Kids.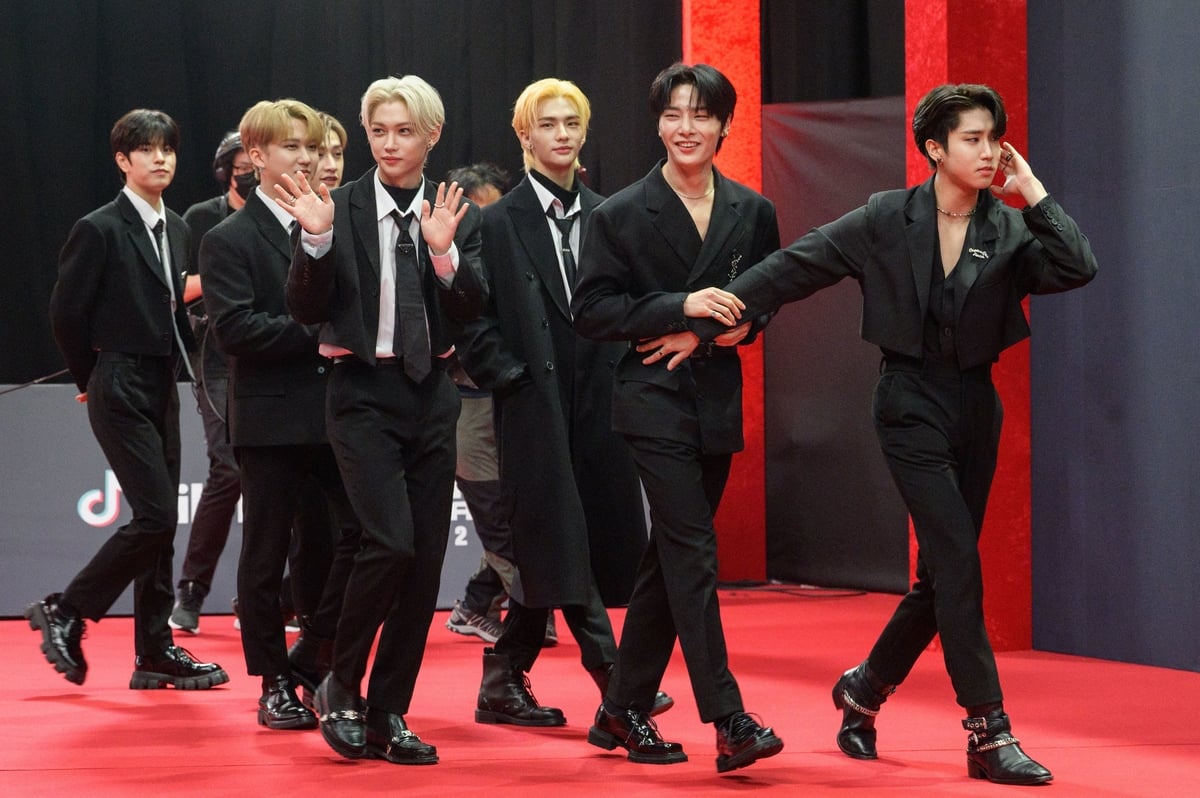 Ryan Reynolds promotes Stray Kids
Ryan Reynolds is a huge fan of Stray Kids. In 2021, the K-pop group performed a Deadpool-inspired medley during the competition show Kingdom: Legendary War. Fans alerted Reynolds of the performance. What followed was a friendship between group leader Bang Chan and Reynolds that looks to be going strong. 
As reported by NME, during an online meeting last year, Reynolds praised Bang Chan for Stray Kids cinematic music videos, saying, "You guys do this amazing thing where you kind of blend music with the action genre. It's something I don't see a lot of people do, and it's something I'm actually going to steal."
On Mar. 17, he shared his excitement for the new Stray Kids release by posting #ODDINARY in his Instagram story the night before the album hit airwaves.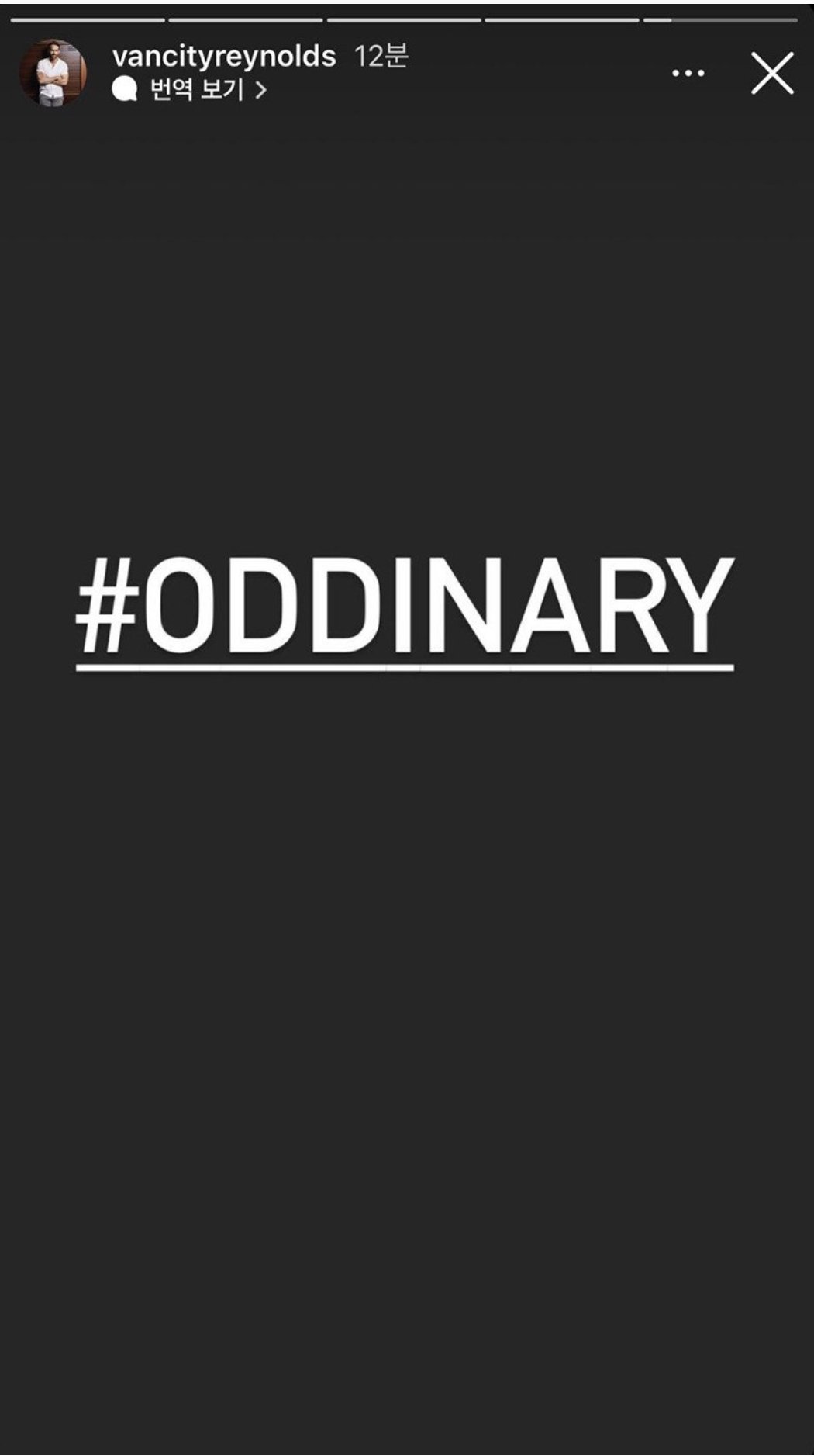 Stray Kids are maniacs
In a change of pace from recent tracks like "Thunderous" and "Gods Menu," Bang Chan opens single "MANIAC" with a funky melody that feels like a departure from the rap style often associated with a Stray Kids banger. 
The heavy bass-filled chorus fulfills the recipe for a perfect hook with Felix, Hyunjin and Lee Know taking turns with the lyrics. Stray Kids trademark "noise" sounds, like a bird chirping or drill sound, are still present, but the song feels more grounded than Stray Kids from a few years ago. 
In "MANIAC," the members seem to be straddling two worlds. One where they fit into society, the other where their inner maniac comes out to play. They sing "The real self has been released/ Barely holding on/ After blinking once, back again/ Back to cosplaying as what society defines normal to be." 
The music video is intense, wild, and sexy. The Kids are growing up with more hip action and confidence. In his reaction video, YouTuber BRISxLIFE called Stray Kids the fourth-generation leaders saying they "seem so much more confident. I do think they are the leaders of fourth gen. For sure, for sure." (In K-pop terminology, this means the best group of their generation.)
Odd is normal
In a press conference for the EP, as reported by Soompi, leader Bang Chan shared the album's message "​​Regular people like us all have something odd about ourselves. It captures the message 'What's odd will soon be normal." 
ODDINARY opens with "Venom," a menacing hip-hop track track. This is the first hint of individual member growth, with Hyunjin offering a more subdued, syrupy rap flow befitting the tone. Singer Armaan Malik tweeted, "This is such a banger what a drop."
Fan-favorite "Charmer" has a middle eastern-inspired flute adding a fun element to the bravado chorus. Like a snake charmer, Lee Know taunts, "You can't resist it/ Even when you struggle/ You'll dance to my spell."
Surprises show up at the end of ODDINARY with two sub-unit songs. On "Waiting For Us," Bang Chan, Seungmin, Lee Know, and I.N flawlessly execute a perfect pop ballad. Stray Kids are not the group most would reference for heartfelt love songs, but they nail it. Lee Know shines with a power he hasn't yet shown on a Stray Kids recording. 
The other four members, Han, Changbin, Felix, and Hyunjin, take on 90s jazz-rap during "Muddy Water." They're not quite at A Tribe Called Quest's level yet, but each rapper shares self-penned lyrics with distinctive flow and ambition. 
The 'ODDINARY' tracklist includes:
1. "VENOM"
2. "MANIAC"
3. "Charmer"
4. "FREEZE"
5. "Lonely St."
6. "Waiting for Us"
7. "Muddy Water" 
Chart success
ODDINARY marks the first Stray Kids release with Republic Records. With US distribution, the EP will be eligible for the Billboard 200 chart, where according to Chart Data, they expect to debut with the number one album this week. 
ODDINARY topped iTunes album charts in 53 countries, including the United States, upon its release. The EP also received 1.3 million pre-stock orders. Hanteo reported ODDINARY sold 496,125 copies on its first day of release in Korea. 
Their signature saying is, "Stray Kids everywhere all around the world, you make Stray Kids stay." Kids no more, these men seem poised to take over the music world.
RELATED: Ryan Reynolds Jokes He's 'out to Get' Helen Mirren Because 'Someone Needs To'