Ryan Reynolds Teams Up With Hallmark Channel In Hilarious New Ad for 'Free Guy'
Sometimes, a cup of cocoa is just a cup of cocoa, at least according to Ryan Reynolds. The actor teamed up with Hallmark Channel for a new ad that winks at some common Hallmark movie tropes while also promoting his upcoming movie, Free Guy. 
Ryan Reynolds pokes fun at Hallmark movie clichés in new ad 
RELATED: The Taylor Swift Easter Egg in Ryan Reynolds' Ad Featuring 'Love Story'
Even the biggest Hallmark movie fan would admit that the network's feel-good romance flicks tend to be a bit formulaic. The channel knows it too, so it decided to poke a little fun at itself in a new ad promoting its Christmas in July programming event. 
Hallmark enlisted Reynolds to share his love for the channel's sweet holiday movies, which often revolve around the main character ditching the big city for quaint small-town life and finding love in the process. 
"It sure seems like Janie's having problems adjusting to the slow pace of life in Tinselville after giving up her high-powered PR career," the Deadpool star says in the ad. "Then again, her skills might come in handy saving Chad's Christmas tree farm from that big-city ornament conglomerate." 
"Anyway, I've got to get back to my stories now. It's like living in a little snowglobe," he adds before introducing a teaser for Free Guy, an action-comedy about a man who realizes he's living within a video game. It opens in theaters on Aug. 13.
Has Ryan Reynolds ever been in a Hallmark movie?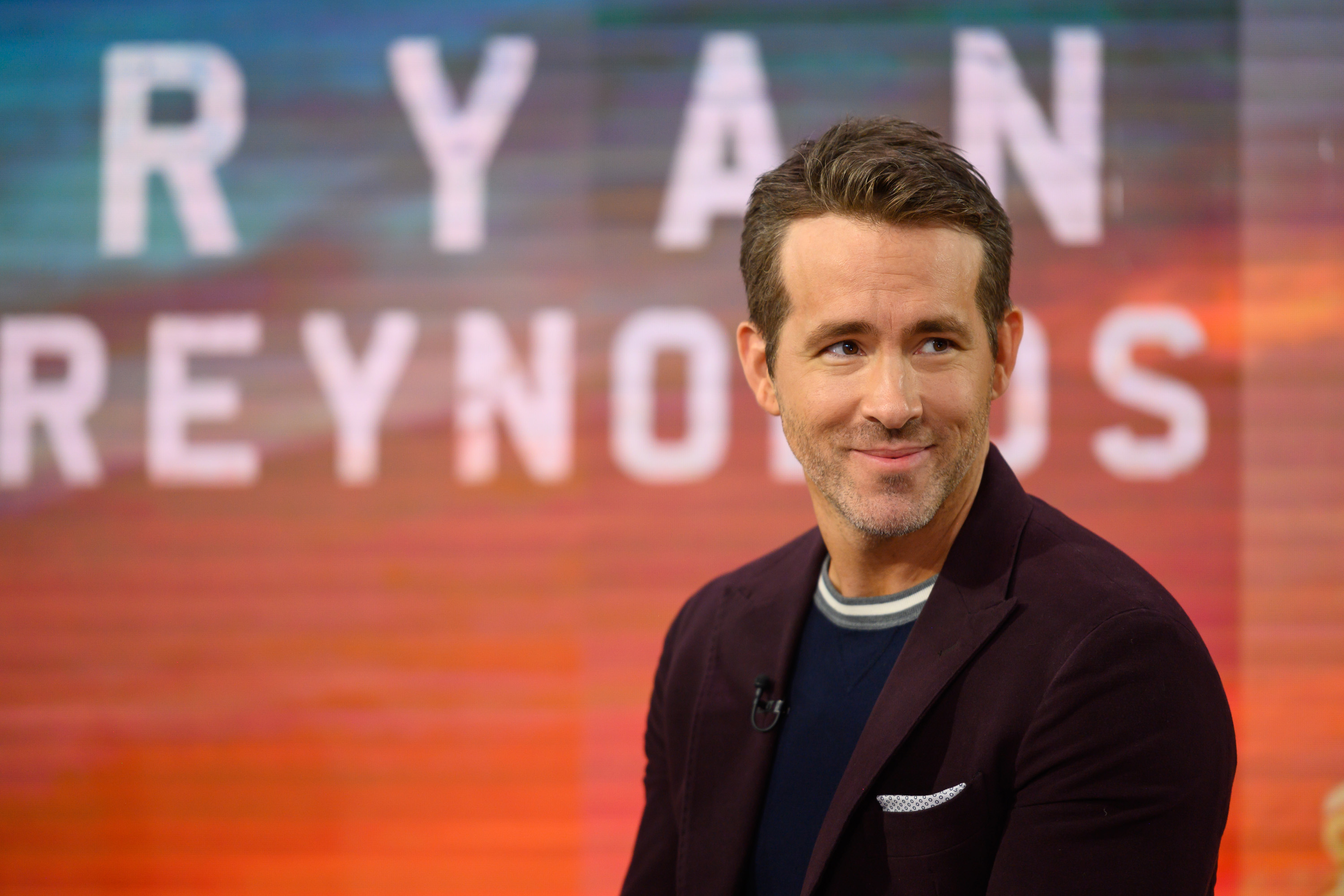 Reynolds' cheeky ad might have some people wondering if he has ever appeared in a Hallmark movie. The actor did quite a bit of TV work earlier in his career, appearing in episodes of The X-Files, The John Larroquette Show, and The Outer Limits, as well as TV movies and miniseries such as A Secret Between Friends and In Cold Blood. However, he's never appeared in a Hallmark Channel film.  
Ryan Reynolds once said he and Blake Lively had a 'Hallmark-card' romance 
While Reynolds hasn't been in a Hallmark movie, he did once compare his own romance with wife Blake Lively to a Hallmark card. 
"I'm on the precipice of having a real American family," he said in a 2016 interview with GQ shortly before the birth of his second child. "I mean, I always imagined that would happen, and then it happened. Every idiotic Hallmark-card cliché is true."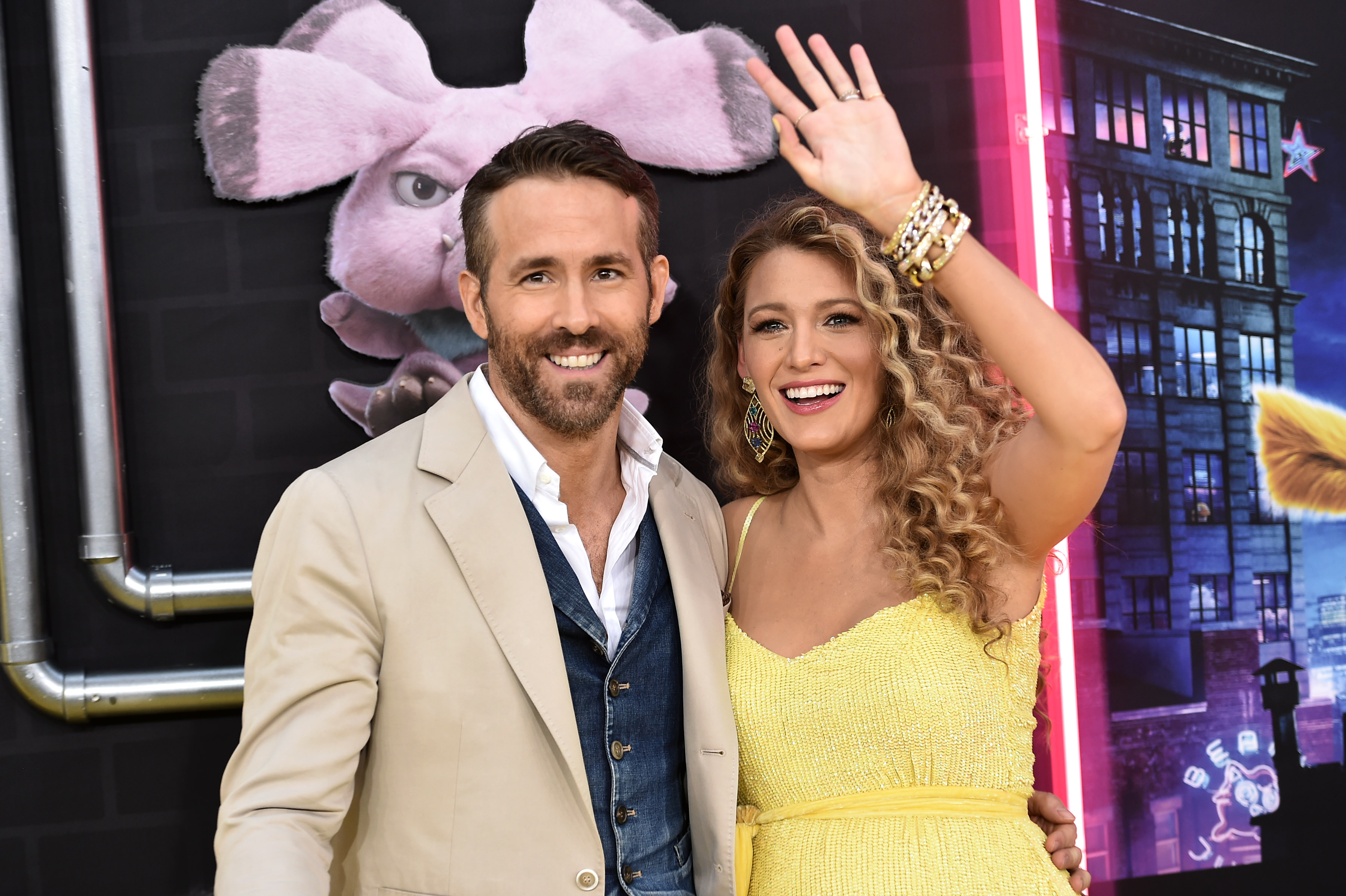 RELATED: Ryan Reynolds and Blake Lively Plan to Put an End to Daughter's Baby Shark Obsession
In the interview, he also spoke about falling for Lively, whom he met while working on 2011 movie Green Lantern. 
"[W]e were hanging out at this little restaurant in Tribeca that's open really late, and this song came on and I was just like, 'Want to dance?' No one was in there, so it was just totally empty," he said. "And it was just one of those moments where halfway through the dance, it was like, 'Oh, I think I just crossed a line.' And then I walked her home. And, uh, you know, I don't really need to go into what happened after that."