What is Ryan Tedder's Net Worth and How Does He Make His Money?
Ryan Tedder is a successful singer-songwriter on NBC's 'SongLand.' He has written several number one songs. What is Ryan Tedder's net worth?
Ryan Tedder is a songwriter on NBC's SongLand because of his immense success in the music industry. He became a star by writing songs for top artists including Kelly Clarkson and Beyonce as well as performing with his chart-topping band, OneRepublic. What is Ryan's Tedder's net worth?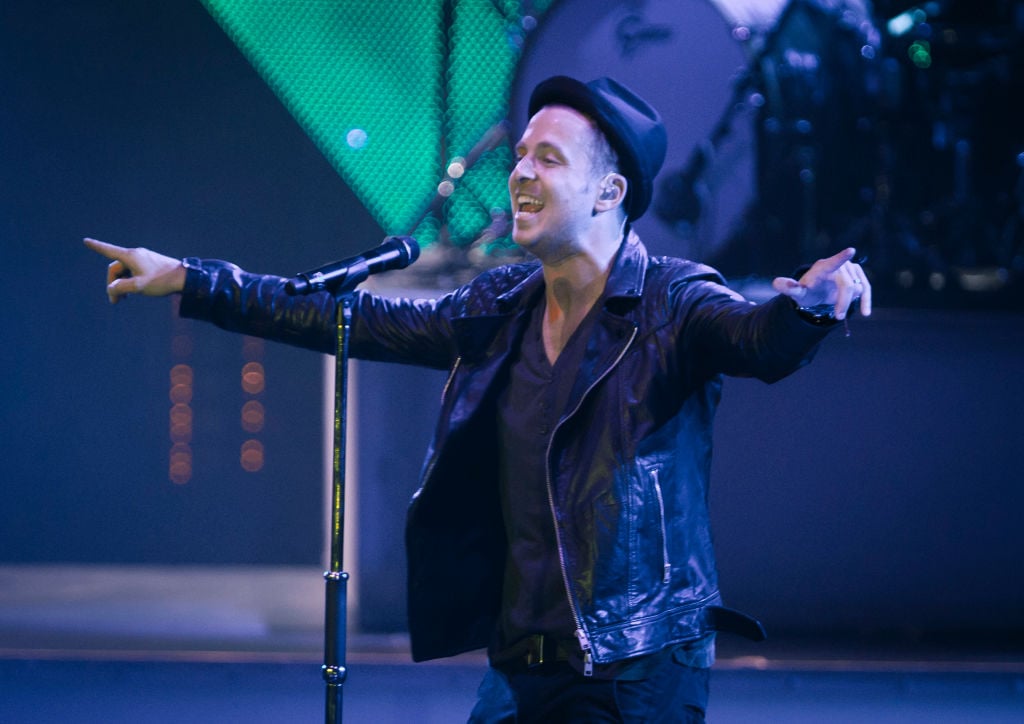 Ryan Tedder's background

He was born June 26, 1979, in Tulsa, Oklahoma. Ryan Benjamin Tedder came from a family of Christian missionaries and pastors and started playing the piano at 3-years-old. He became interested in music because his parents rewarded him with candy corn when he practiced playing the piano.
Tedder then taught himself how to sing at 7-years-old and trained his voice by emulating his favorite musicians including The Beatles and Stevie Wonder. He continued to hone his skills by singing in church, school, and other music groups.

Tedder moved to Colorado Springs, Colorado for his senior year. He then met future OneRepublic bandmate, Zach Filkins, on the high school soccer team. Tedder then went to Oral Roberts University and began playing his music publicly. He graduated in 2001 with a Bachelor of Arts degree in public relations and advertising.

Tedder was a waiter for several years and worked at Pottery Barn before interning at DreamWorks SKG in Nashville. He began producing demos for labels and songwriters. Tedder said DreamWorks offered him a publishing deal shortly after he started interning, however at the time he only wanted to be a musician. In addition to singing, Tedder plays multiple instruments, including bass guitar, guitar, piano, and tambourine.

At the age of 21, Tedder was a contestant in an MTV singer-songwriter competition, where he performed an original song, "The Look," in front of millions of viewers. Nsync's Lance Bass initially promised to sign Tedder to his now-defunct management company, Free Lance Entertainment. However, the contract never materialized, and he didn't release an album with the company. Tedder then claimed the deal was not real and "a bunch of hype."
Tedder married Genevieve in 2004. They currently have two children, eight-year-old Copeland Cruz, and four-year-old Miles.
Ryan Tedder's success in the music industry

Hip-hop producer, Timbaland, noticed Tedder a year after his MTV appearance. Tedder said he worked with Timbaland from 2002 until 2004 where Timbaland helped develop as a musician, and he also produced for other artists.

In 2007, Tedder signed to Kobalt Music Publishing for a worldwide publishing administration deal. It included Tedder's new projects and any songs he did not perform with his group, OneRepublic.

Tedder wrote "Apologize," and performed it with his band, OneRepublic. The song became a nationwide smash and was the number one most-played song for five months. The song that broke the number one run was Leona Lewis' "Bleeding Love," which is also written and co-produced by Tedder. "Bleeding Love" became the number one selling song in the United Kingdom, and then stayed on top for seven weeks straight.
Tedder has also written several number one and top 40 hits for major artists including Taylor Swift, Adele, and Beyonce. He currently has nine Grammy nominations with three wins for his work on Taylor Swift's 1989, as well as Adele's, 21 and 25 albums.

Ryan Tedder's net worth
He owns several restaurants, a Washington football team, and a Vodka brand. Ryan Tedder's net worth is an estimated $30 million.
Watch SongLand Tuesdays at 10 P.M. on NBC!