Sabrina Carpenter Uses 'Drivers License' Imagery in 'Skin' Music Video
Sabrina Carpenter released the music video for her new song "Skin" on Feb. 1, and the clip has one striking similarity to Olivia Rodrigo's "drivers license" (and Joshua Bassett's "Lie Lie Lie", too). Carpenter's music video drop went straight to No. 1 on YouTube's Trending page, and the singer started a hashtag to discuss the drop on Twitter, as well. Read on to find out the one major connection between the music videos for "Skin" and "drivers license."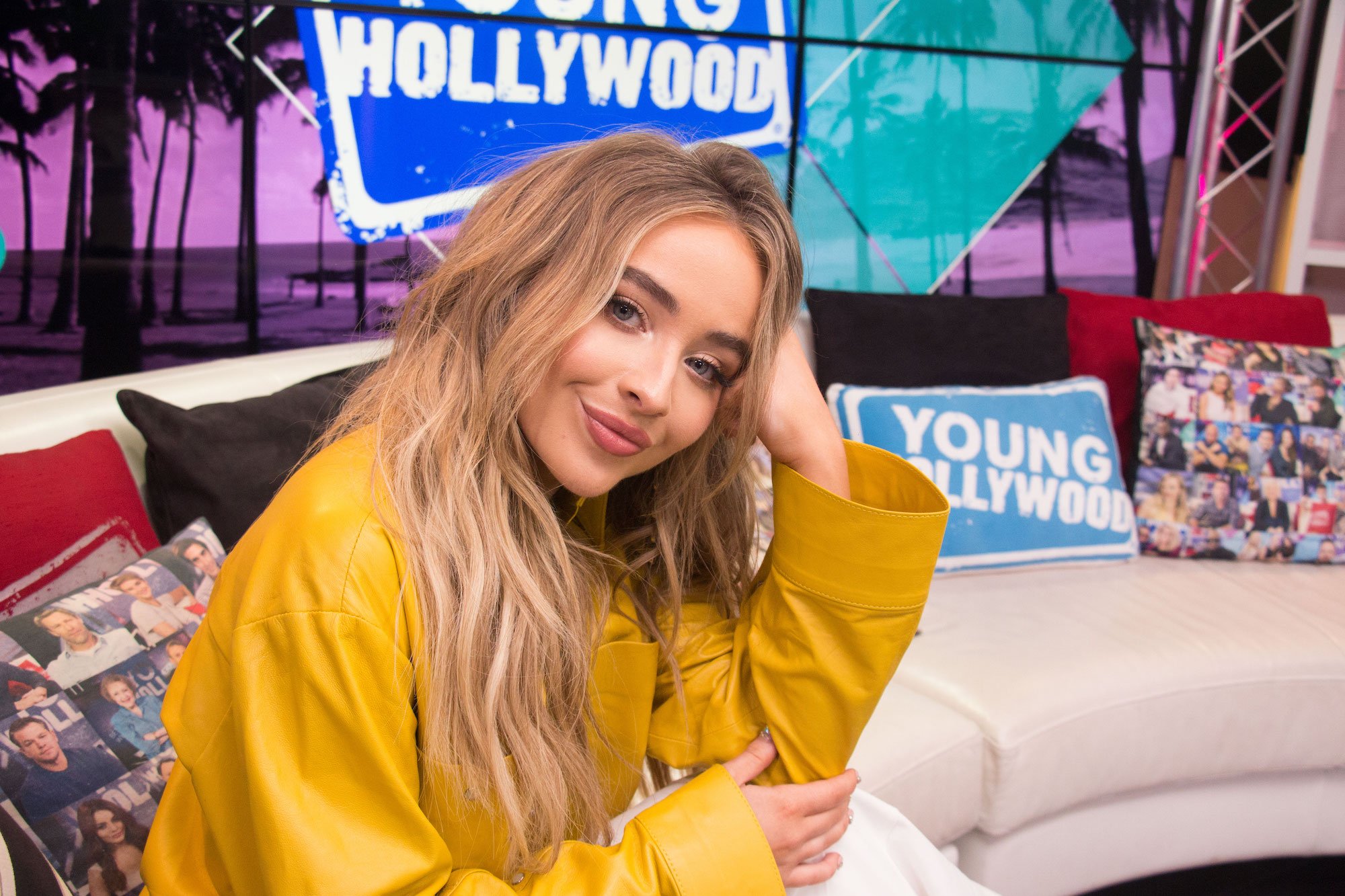 What Sabrina Carpenter's music video for 'Skin' show
Carpenter's music video for "Skin" shows a couple battling various outside turmoils trying to rain on the couple's parade. However, despite the weather's best effort, the couple remains unbothered. Gavin Leatherwood of Chilling Adventures of Sabrina fame co-stars in the music video as Carpenter's love interest.
Leatherwood comforts Carpenter after she looks outside of a window. The duo then enjoys a meal together at a table, all smiles and eyes for each other. They lie on a bed when snow begins to fall on them.
An earthquake happens during their meal at the dining table. A clip then shows Carpenter writing into a notebook next to Leatherwood on a couch. The couple dances in another room, holding one another.
Smoke blows around the two in one scene. Then rain falls while they're on the couch. The following scene, during the song's bridge, greatly mirrors a scene from Olivia Rodrigo's music video for "drivers license."
How it references Olivia Rodrigo's 'drivers license'
Soon enough, Carpenter is sitting on top of a car, wrapping her arms around herself, while singing. The lighting turns dark. The car itself, while not white like Rodrigo's, looks similar and vintage enough to draw a comparison to the video.
The rest of Carpenter's music video takes place indoors, with the one exception of her outside on top of a car.
Carpenter being on top of a car takes place in the music video as she sings: "I just hope that one day/We both can laugh about it/When it's not in our face/Won't have to dance around it."
Olivia Rodrigo's song 'drivers license' has much driving imagery
Rodrigo's music video for "drivers license" showcases her driving a car at night and hanging out the back of it as well.
In a behind-the-scenes video about the filming for the "drivers license" music video, Rodrigo talked about the vehicle they shot in for the car scenes.
"My dream is to have a white vintage Mercedes and so that's what I'm driving in this video," the Disney+ star said. "It's literally so stunning. Living out so many dreams today."
Rodrigo added while joking: "I literally think I'm going to steal that car, it's my favorite. I'm just gonna drive away with it. I kind of knew that I wanted it to take place at night, and obviously, it's a song about driving, so we wanted to have some car shots."
As for Carpenter's music video, her driving scene doesn't only parallel Rodrigo's — it also is similar to her rumored boyfriend's, Bassett's, scene in "Lie Lie Lie" too, in which he hangs from the side of a car at nighttime. Whether these references were intentional or not, it only adds to the intrigue of the rumored love triangle's story.