'Sabrina the Teenage Witch': Is Beth Broderick Related to Matthew Broderick?
The 1990s sitcom Sabrina the Teenage Witch first premiered in September 1996. By the time it went off the air in May 2000.
The 1990s sitcom Sabrina the Teenage Witch first premiered in September 1996. By the time it went off the air in May 2000 after seven seasons, the TV show about the magical Sabrina Spellman (played by Melissa Joan Hart) had become one of the most popular sitcoms of its time and spawned an entire media franchise.
Beth Broderick was one of the lead actresses in the original Sabrina. Broderick recently reprised her role in Netflix's remake, Chilling Adventures of Sabrina, and her return to the spotlight has made fans question whether she's related to American actor Matthew Broderick.
Broderick has a long history in '80s and '90s Hollywood
After attending California's American Academy of Dramatic Arts, Broderick moved to New York City to pursue acting. "She made her debut in 1988 when she played the sexy neighbor who seduces a young, innocent Jonathan Silverman in Stealing Home," reports IMDB. 
From there, Broderick's career took off. Her Hollywood trajectory is diverse, acting in everything from romantic comedy films (1997's Fools Rush In alongside Salma Hayek and Matthew Perry) to TV sitcoms (Married…with Children). 
According to Austin Monthly, Broderick currently lives in Texas where she's devoted her career to supporting indie films and stage productions. "I used to come visit," she tells the outlet, "and I was really wildly attracted to the city. I just decided what the heck, and I picked up and moved."
Broderick may be best known for her role on 'Sabrina the Teenage Witch'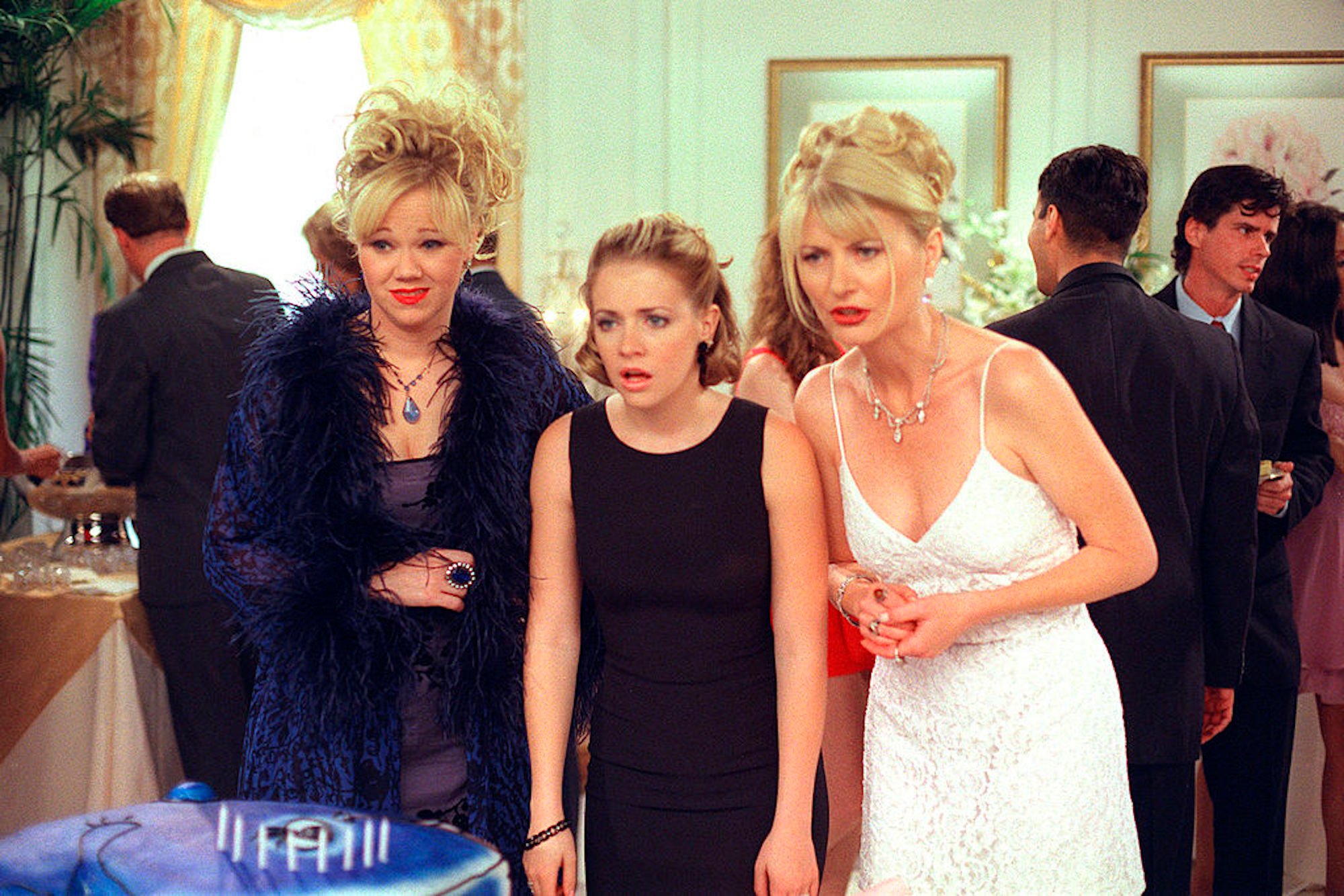 "For many TV fans, Broderick will always be sexy-yet-smart Aunt Zelda from Sabrina the Teenage Witch," reports Austin Monthly. 
In the show, Broderick plays Zelda Spellman, the aunt and caretaker of the young Sabrina. "For Sabrina, they put in the contract that I was going to be the sexy one, but I went to the producers and said that was fine, but I wanted to be a scientist, too," Broderick, an outspoken feminist, explains in an interview with the publication. "We constantly tell girls that you're either sexy or smart, that you have to make a choice in life. I got so many letters from moms thanking me for that."
She played Aunt Zelda until the show ended, then returned for a surprise cameo in Netflix's iteration. "Broderick and [Caroline] Rhea originated the onscreen roles of Aunt Zelda and Hilda, who are now played by Miranda Otto and Lucy Davis in the Netflix series," reports Entertainment Weekly. 
With Broderick's return to the role that helped make her famous, many fans wonder if her last name means she's related to another famous celebrity from the '80s.
Matthew Broderick rose to fame in 'Ferris Bueller's Day Off'
After brief stints in minor TV and film roles, Matthew Broderick landed the lead part in 1986's Ferris Bueller's Day Off. It was "his biggest hit," notes IMDB. Most of Matthew Broderick's other major roles have largely centered around the '80s and '90s, not unlike Beth Broderick's career.
Their similar heydays and shared last names have caused many fans to wonder if the two stars are related.
"No, she's not related to Matthew Broderick," reports Country Living. "Yes people ask me that often and no we are not related," she's quoted as saying in the magazine.
The magazine is quick to note that Matthew Broderick is married to Sarah Jessica Parker, who famously played a witch in the cult classic Hocus Pocus. "It's too bad [they aren't related], because with Sarah Jessica Parker their family could have two legendary witches!," exclaims the outlet.