Sacha Baron Cohen Used Sadam Hussein's Romance Novel as a Cover When Filming 'The Dictator'
Sacha Baron Cohen is known for his immersive roles that blur the line between documentarian, comedian, actor, and interviewer, but that doesn't mean he stops his method acting there. Cohen also has a rich resume of scripted roles away from Borat, Bruno Ali G, and the rest of his iconic characters. In the film The Dictator, the Golden Globe-winning actor invoked an interesting book to get into a different type of character and fight off detractors in the process.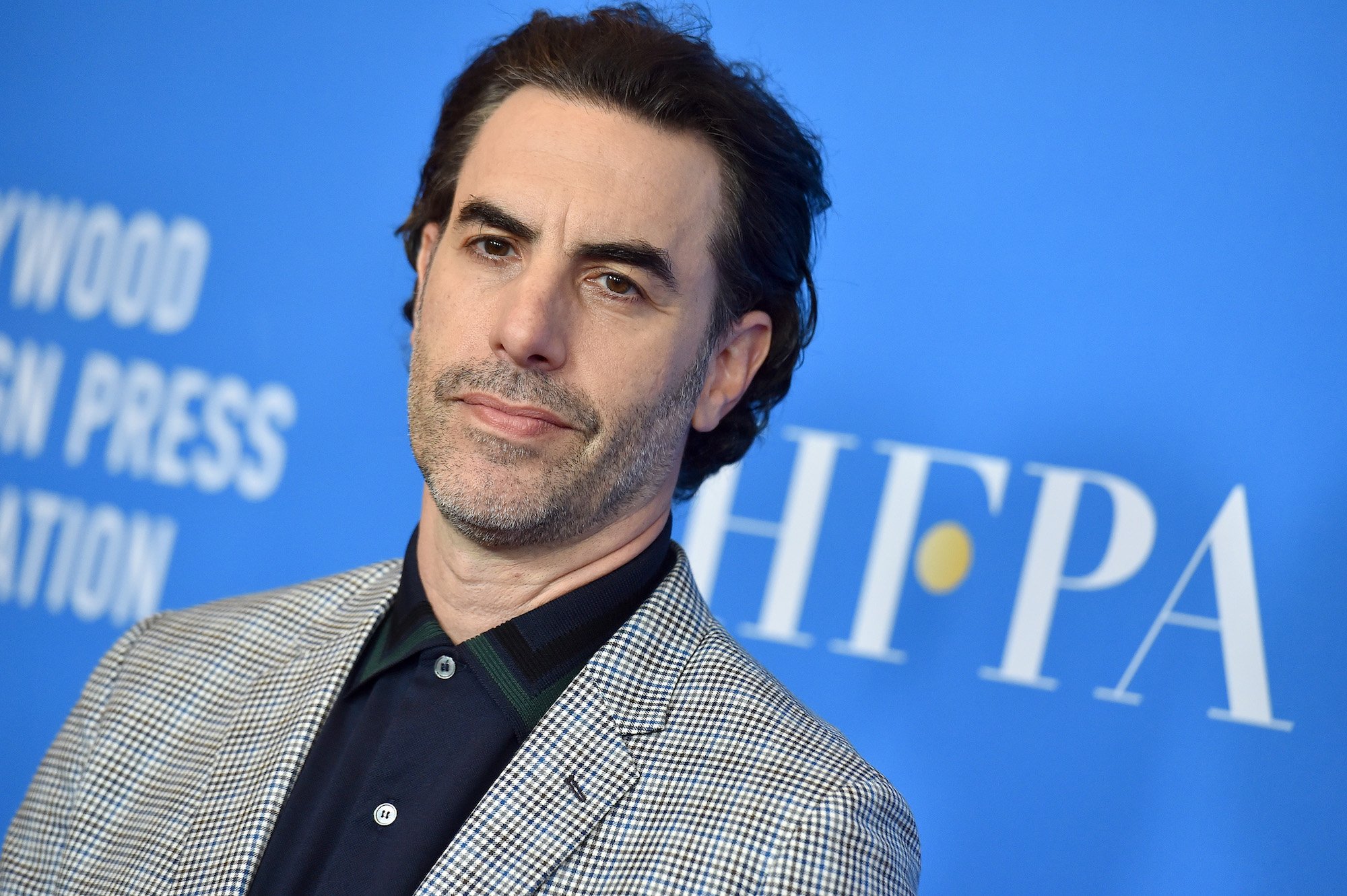 Sacha Baron Cohen's career
Cohen got started in his native England, according to IMDb, where his work as a sketch comedian put him on the map for a local audience. However, after premiering a new character, Ali G, a wannabe rapper who tries way too hard to fit in, his career changed forever. Ali G blurred the line between hidden-camera prank comedian, actor, and street performer as Cohen stayed in character while interviewing several notable people across the world. 
Ali G was so successful that he was given his own television show, Da Ali G Show, which ran for four years from 2000 to 2004. The show not only featured Baron Cohen as Ali G but several other characters. Among this cast of characters was a Kazakhstani reporter named Borat. By 2006, this would be Cohen's defining role.
When Borat was released in 2006, Cohen went from a semi-famous comic actor to an actual superstar. Lines from the movie entered the lexicon in droves, and Cohen began to get more traditional roles in films like Talladega Nights, Sweeney Todd, and Les Miserables. Cohen became infamous for his dedication to the craft and willingness to stay in character regardless of what happened.
To this day, with a Borat sequel dominating on Amazon and a hit role in Aaron Sorkin's The Trial of the Chicago 7, Cohen is still reaping the benefits of his success while broadening his horizons.
For his 2012 role in the political comedy The Dictator, Cohen did some peculiar things to get into character and scare off any naysayers.
Sacha Baron Cohen method acts
RELATED: Sacha Baron Cohen and Donald Trump's Beef Started Over an 'Ice Cream Gloves' Investment Pitch Prank, and Rudy Giuliani Has Only Made Things Worse — 'I'm a Professional Phony, Like Him'
It should come as no surprise that Cohen likes to be a method actor. After all, he takes that to extremes when he does his mockumentary films around an unaware audience. However, that same motivation that's a hit in those films drags over to those that don't require it. To see this, look no further than his work as Aladeen.
The Dictator's Aladeen was supposed to be a brutal demagogue who is forced to fight against his country's freedoms. To get into character, Cohen studied other dictators to see how they handled themselves, according to Mental Floss. As he always does, Cohen got into character. However, fearing that his satirical take based on true-life dictator Muammar Al-Qaddafi would incite violence from the dictator, Cohen forged a plan that seems straight out of a Borat skit.
When The Dictator was announced, Cohen and company claimed that it was an adaptation of a romance novel disguised as propaganda called Zabibah and the King. The book, which is credited to Hussein, is a thinly-veiled attempt to lionize the leader disguised as a love story. The ruse worked, and the production went by without a hitch.
The Sacha Baron Cohen way
It makes sense that Cohen goes this deeply into character when appearing in films like Borat, but he puts that same work and effort into his usual films, as well. Always private, Cohen likes his movies to be an immersive experience where his characters act more like everyday people. However, to get away with this, Cohen often has to pull some strings, spread some lies, and make sure that nothing stands between him and another hit.