Sade Turned Down Collaborations With Rappers Like Jay-Z Because She Was Scared
Many artists, including rappers like Jay-Z and Rick Ross, dreamed of collaborating with legendary artist Sade. But Sade was unlikely to team up with any hip hop artist out of fear.
Does Sade listen to rap music?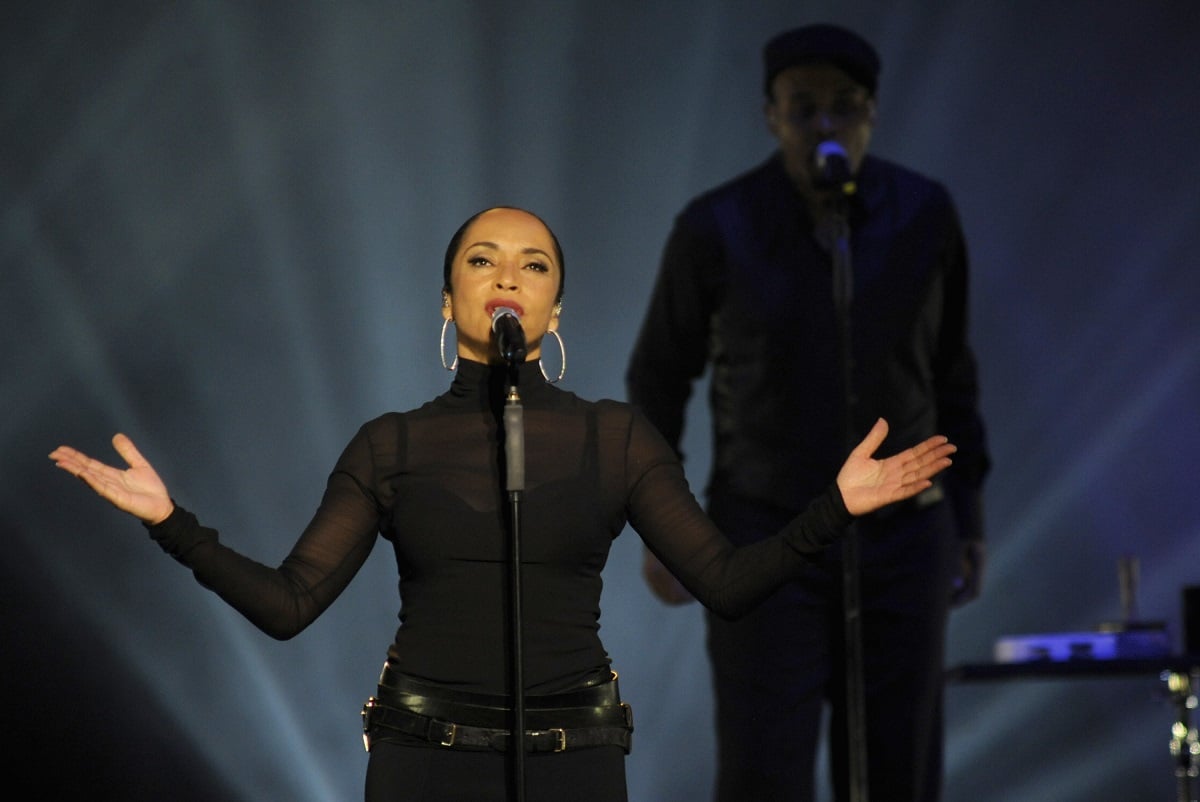 Sade is often referenced and idolized by many hip-hop artists. This is due to the singer's and the band's reputation as one of the most influential contemporary artists of their generation. But in her downtime, Sade also dabbles in a bit of hip hop music herself. Although she admits that she gravitates towards a certain style of rap.
"I like songs with sort of more heavy rap," she once explained on The Tom Joyner Show (via The Boombox). "I like Raekwon's album, you know from the Wu-Tang Clan. I listen to just about anything that speaks to me, and anything that's sort of got a bit of soul and a bit of real feeling in it."

Apart from those two, she's also a fan of one of the biggest and most successful rap artists working today.
"Yesterday I was in my car. I listened to Drake's Take Care and Alison Krauss' Forget About it. It was a good day," she once said in an interview with Life + Times.
Sade has turned down collaborations with rappers like Jay-Z out of fear
Given her status in the industry, many rappers have often fantasized about collaborating with Sade on a record. Snoop Dogg, for instance, was a longtime fan of the artist. And had even personally attended one of her concerts.
"I went to her concert; I went to see her perform on time," he once said according to TMZ. "I went with Heavy D and LL Cool J. She had all these visual effects where she disappeared and she was in the top of the sky. She was [amazing]."
But the rapper could barely bring himself to approach his idol.
"They were like, 'You wanna go meet her?' I was like, 'Uh uh,'" he added. "I was too nervous!"
Even artists such as Jay-Z have expressed their interest in doing music with her. Despite many wanting to collaborate with Sade, Sade at one point avoided doing duets with any hip hop artists. This was mainly due to her own insecurities.
"I'm too scared," she once told the Los Angeles Times. "They'll find me out. It's like The Wizard of Oz. They'll find out there's nothing there. As for collaborations, I'm collaborating with the band and do what we do. I see myself as a member of this band who does these songs that we write."
However, she doesn't mind rappers sampling her tracks.
"When it comes to sample clearances, I'm probably the cheapest chick in the west," she said.
Sade regretted not collaborating with Jay-Z on one of her records
Sade had the opportunity to collaborate with the Brooklyn rapper and business mogul on one of her records. Although she rejected the chance, later on she found herself second-guessing her decision.
"If I could turn back time? I would have asked Jay-Z to rap on 'Soldier of Love' in 2010. There's not much else I would change-the mistakes I've made have made me grow braver," she said.