SAG Awards 2022: This Best Actress Snub Could Change the Race
The Best Actress race has been a rollercoaster ride, and the SAG Awards 2022 delivered a new bump.
For nearly 30 years, the Screen Actors Guild (SAG) has recognized the best in movies and television. And this year's race to SAG Awards 2022 has been just as filled with twists and turns as ever before. As usual, the ceremony offers some surprising picks, such as Jared Leto's nod for House of Gucci. But fans are even more up in arms about who was left off the ballot this time around. In fact, one shocking snub could dramatically change the Best Actress race.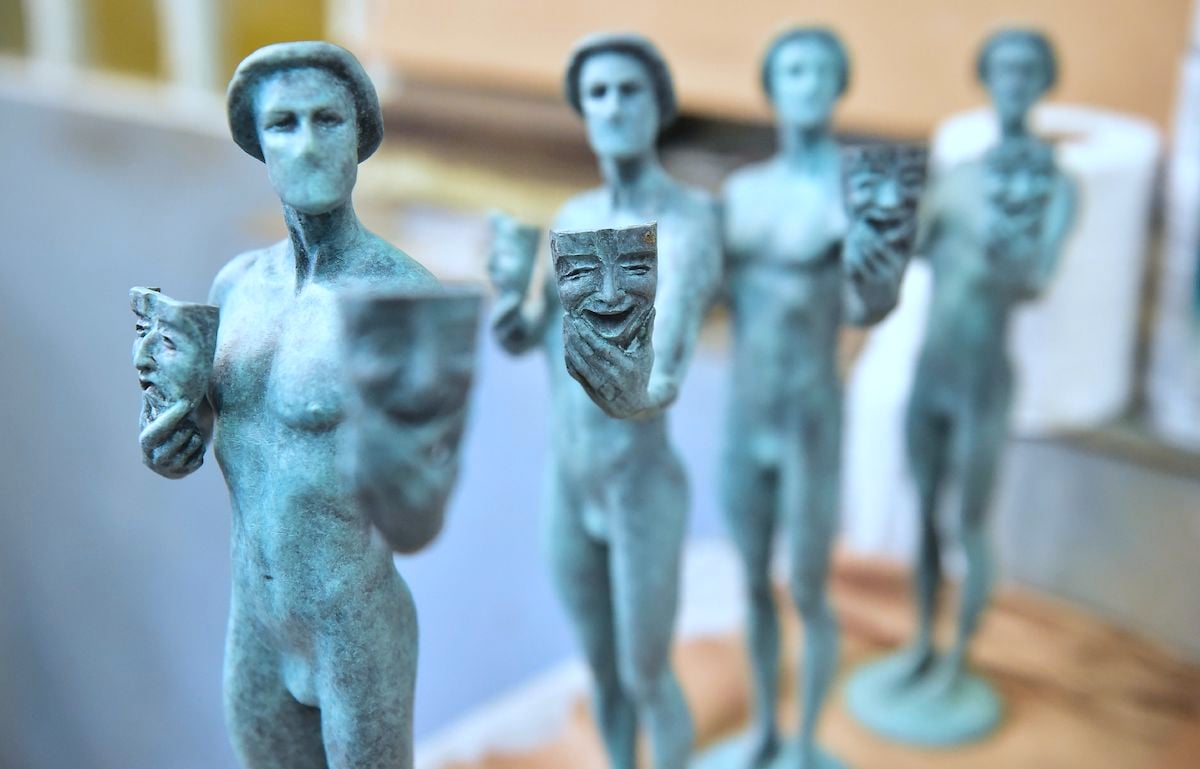 Awards season runs on speculation and precedence
Every year, fans and critics alike enjoy following the wild Hollywood awards season. This traditionally kicks off when studios release their hopeful awards contenders in the fall. And it culminates with the Academy Awards ceremony, which typically takes place in February or March of the following year. However, in between are a number of awards which many inside and outside the industry keep close watch on.
The idea is that honors such as the Golden Globe Awards, Critics' Choice Awards, BAFTA Awards, and the SAG Awards paint a developing picture of which nominees the Oscars are most likely to recognize on Hollywood's biggest night. Although there's no exact science to how these various awards shows relate to each other, some correlation does indeed run throughout the course of a given awards season.
The SAG Awards 2022 got flack for a surprising snub
To that end, fans and industry insiders were surprised when the SAG Awards failed to nominate Kristen Stewart for Best Actress. Stewart gained critical raves for her work as Princess Diana in director Pablo Larraín's Spencer. For years, she has delivered acclaimed work in smaller films such as Clouds of Sils Maria, Certain Women, and Personal Shopper. And many thought Stewart's SAG nomination for Spencer was all but a foregone conclusion.
Instead, the 2022 Best Actress nominees are Jessica Chastain (The Eyes of Tammy Faye), Olivia Colman (The Lost Daughter), Lady Gaga (House of Gucci), Jennifer Hudson (Respect), and Nicole Kidman (Being the Ricardos). Of that bunch, Hudson certainly seems like the outlier, as her performance as Arethra Franklin had lost some momentum during awards season. But her SAG nomination puts Hudson back in the game, albeit a bit late.
Is Kristen Stewart totally out of the running for Oscar?
Naturally, Stewart's failure to secure a SAG nod hurts her chances at heading full steam ahead into an Oscar nomination. But it could still happen. What it does mean is that Stewart's presumed lead in the race has faded significantly. At this point, the Best Actress line-up is firming up. Chastain, Lady Gaga, and Colman are all likely to land their second nominations in this category, which Colman won in 2019 for The Favourite.
Kidman's Golden Globe win for Being the Ricardos makes her the frontrunner in the final weeks leading up to the Academy Award nominations. Stewart could still nudge Hudson, West Side Story's Rachel Zegler, and Licorice Pizza's Alana Haim out of that final slot. But she has an uphill battle now without the support of SAG members, many of whom are also Oscar voters.