Salma Hayek Finally Reveals Her Horrifying Ordeal With A Monkey
Actress Salma Hayek has had her share of crazy experiences, from her awkward first kiss to her first time recently getting Botox fillers. Recently the Oscar nominee opened up about a horrifying experience at the hands of a monkey.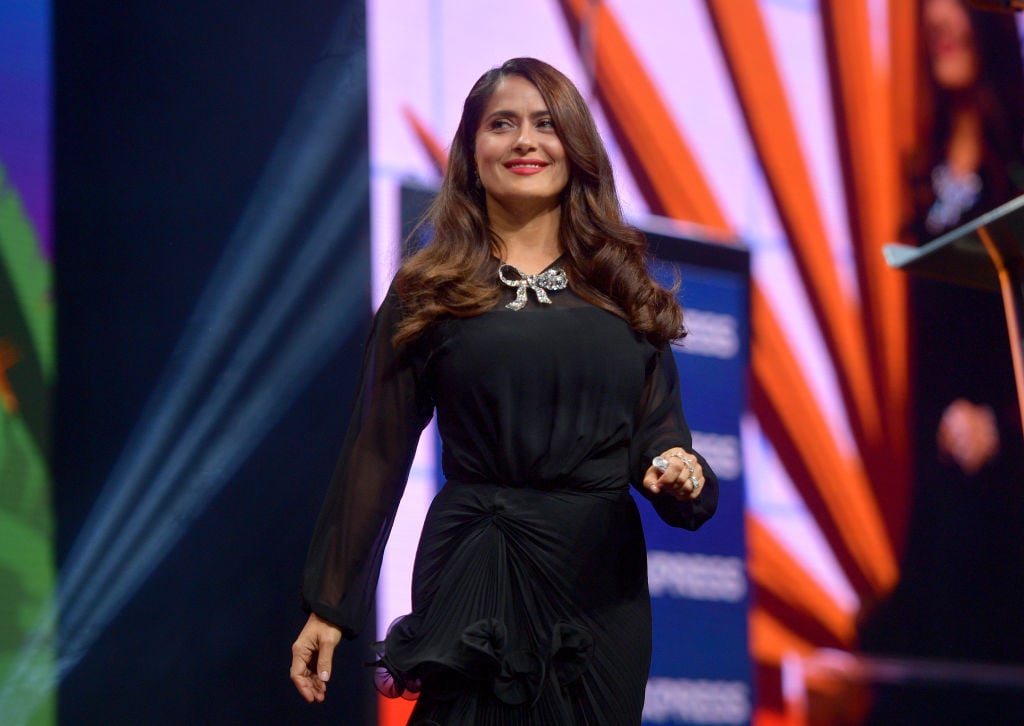 Find out what the Frida star endured, and other hardships she has faced with courage and grace.
'Frida' was Hayek's greatest triumph
Hayek produced and starred in Frida, the labor of love of her career. Based on the life of Mexican artist, Frida Kahlo, the film was nominated for six Academy Awards, including a Best Actress nomination for Hayek in the title role. The actress talked about what made her want to make a film about the painter, as she told Film Monthly in 2002.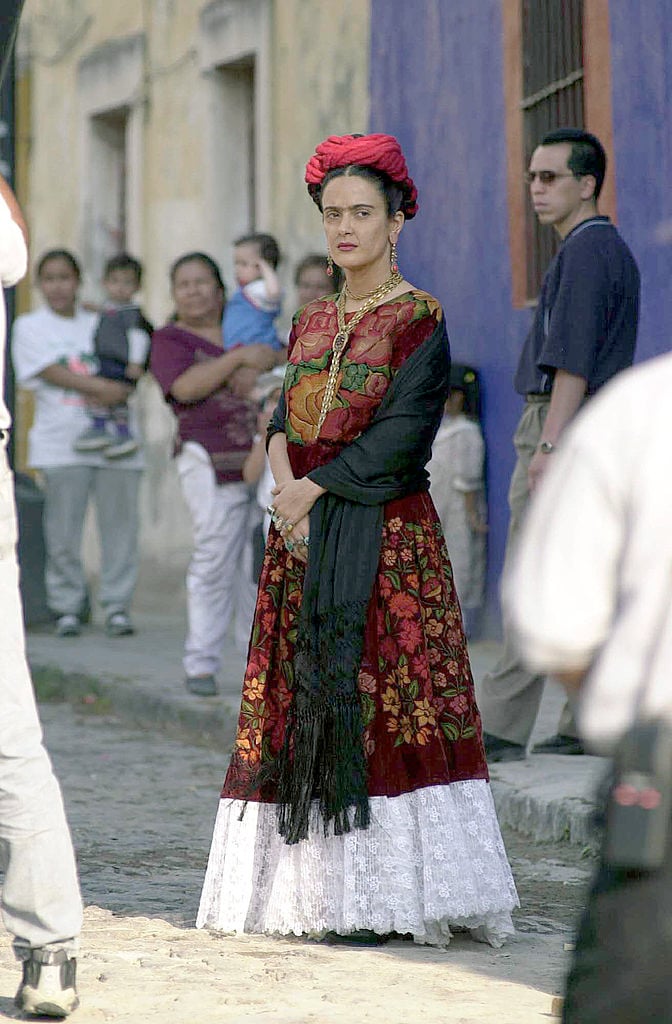 "There was something about the woman and the times in which she lived that I just found fascinating. She was never conventional about anything she did, was always herself, which was not easy . . . From pain, she did art and poetry; from the infidelities of her husband, she found freedom."
'Frida' made Hayek face her 'monster'
During the making of Frida is, as Hayek revealed recently, when she encountered film producer Harvey Weinstein, the man who is currently on trial in New York City for rape and who Hayek refers to as her "monster."
Hayek wrote an editorial piece in The New York Times last year shocking many with details of her own abuse under Weinstein's threats and constant wildly inappropriate sexual overtures.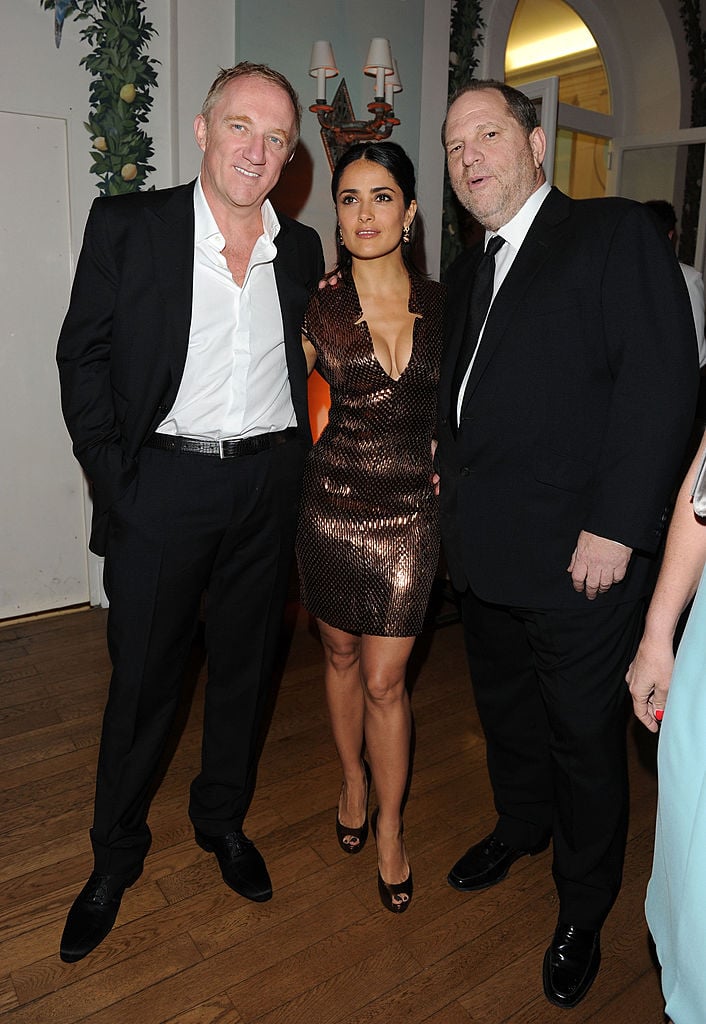 "I was so excited to work with him and that company. In my naïveté, I thought my dream had come true," she wrote. "He had validated the last fourteen years of my life. He had taken a chance on me — a nobody. He had said yes. Little did I know it would become my turn to say no."
"No to opening the door to him at all hours of the night, hotel after hotel, location after location, where he would show up unexpectedly . . . And with every refusal came Harvey's Machiavellian rage. I don't think he hated anything more than the word 'no.' "
Hayek's devastating encounter with a monkey on the set of 'Frida'
In a video for Vogue that the actress recently shot to promote her latest film, Like A Boss, she explained her horrific experience on the set of Frida with a monkey.
Explaining a Vogue photoshoot the Mexican actress completed during Frida, she discussed that, although she and the monkey looked like great friends in the photos, on the movie's set, it was a world of pain she endured.
"This next one is 2002 when I did Frida and this was in Vogue and I was very proud to be part of Vogue for the first time in my life. This monkey, who was named Tyson, actually attacked me during the filming of Frida and I was really severely injured."
"But I was brave enough to let him come back and work again in the movie and then I still did a photoshoot with him for Vogue afterward."
Read more: Why Salma Hayek Turned Down 'Selena' and What She Really Thinks of Jennifer Lopez's Performance In the Movie