Salma Hayek's Family Was Supremely Wealthy Long Before She Became An A-List Hollywood Star
Salma Hayek is a stunning actor who rose to fame in movies like Desperado and Frida. An award-winning performer, Hayek has branched out in recent years, working on several business ventures all while retaining her ties to the entertainment industry.
Hayek is married to one of the world's wealthiest businessmen and has access to the best of the best. Still, Hayek comes from privilege herself, and when she was a child, she enjoyed an upbringing that few people can even dream of. 
Salma Hayek was born into a wealthy family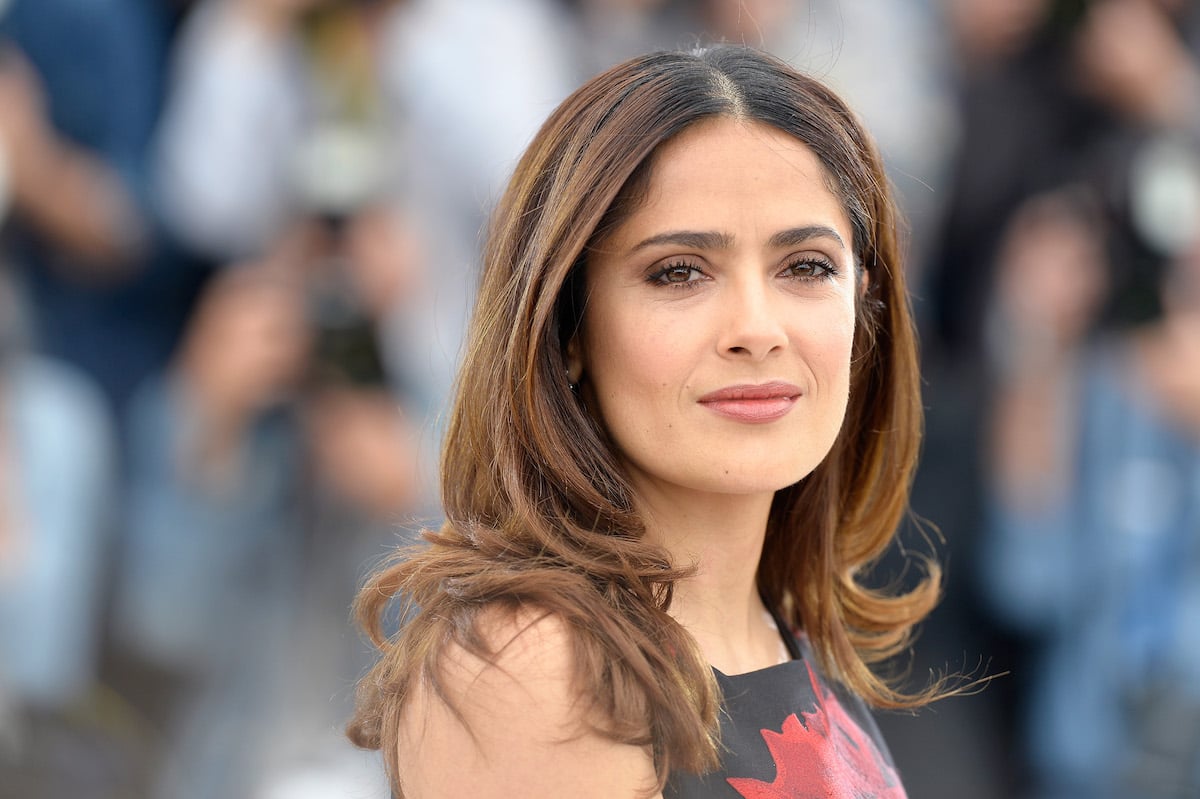 Hayek was born in 1966 and raised in Coatzacoalcos, Veracruz, Mexico. Hayek's father is Sami Hayek Dominguez, an oil industry executive and the owner of an industrial equipment firm. He also had strong political leanings in his younger years and once ran for mayor of Coatzacoalcos.
As such, reports claim that young Salma Hayek received whatever she wanted as a child, and even had a few pet tigers. The report also claims that Hayek kept three tigers for a while before she had to rehome one of them for being a bit too mouthy. 
Hayek also went to exclusive schools as a child, attending the Academy of the Sacred Heart in Grand Coteau, Louisiana, when she was 12. Hayek studied International Relations, but she felt drawn to a career in the entertainment industry, and after she attended college, she decided to become an actress.
When she was 23 years old, Hayek was cast in a popular Mexican telenovela titled Teresa. The actor quickly earned acclaim for her talent and beauty, and her work in the series quickly led to more work in Mexican films and TV shows. 
How did Salma Hayek become a movie star?
In 1991, Hayek made the decision to move to California in order to actively pursue her film career.
After a year or so of taking acting classes, Hayek landed a role in the film Mi vida local, where she was spotted by the up and coming director Robert Rodriguez. The director courted Hayek to co-star in his big-budget 1995 film Desperado — and Hayek agreed. 
The film launched Hayek to stardom in the United States, and she quickly followed her turn in Desperado with roles in movies such as Fools Rush In, Wild Wild West, Traffic, and Once Upon a Time in Mexico. Throughout the remainder of the 2000s, Hayek continued to work in high-profile movies, even pursuing passion projects like the biographical film Frida.
She has also established her worth as a businesswoman, becoming a spokesperson for brands like Avon and Revlon. 
What is Salma Hayek's current net worth?
RELATED: Salma Hayek's Makeup-Free Selfie Is Just One of Many Empowering Ways the Actress Has Recalibrated Beauty Standards
Over the years, Hayek has continued to grow her net worth, becoming a very wealthy woman. As an entrepreneur and actor, Hayek was already living the good life in 2007, when she announced her engagement to a French billionaire named François-Henri Pinault.
The billionaire is the CEO of fashion brands such as Gucci, Yves Saint Laurent, and Balenciaga. Hayek gave birth to the couple's daughter later that same year, and in 2009, they tied the knot in Paris.
Hayek and Pinault are still happily married, and although they generally prefer to keep their relationship under the radar, Pinault has popped up on her social media accounts from time to time. These days, Hayek's self-made net worth is reported to be around $200 million.
In spite of the fact that she enjoyed a privileged upbringing, her life now probably far exceeds even her wildest dreams.