Salt-N-Pepa Says Tupac Was Furious When He Was Edited Out of the 'Whatta Man' Video
As we praise artists like Cardi B and Megan Thee Stallion we would be remised not to remember the female pioneers that came before them. From Queen Latifah to Lil Kim, women have helped shape the male-dominated genre. In the '80s and '90s, there was perhaps no group more pivotal than Salt-N-Peppa.
Cheryl "Salt" James, Sandra "Pepa" Denton, and Deidra "DJ Spinderella" Roper were one of the first female rap groups to win a Grammy. They have also sold over 15 million records worldwide, making them "The First Ladies of Rap and Hip Hop."
However, they also rose to fame during a time when the industry could be volitile. In fact, the legendary Tupac Shakur was edited out of their "Whatta Man" video for that very reason.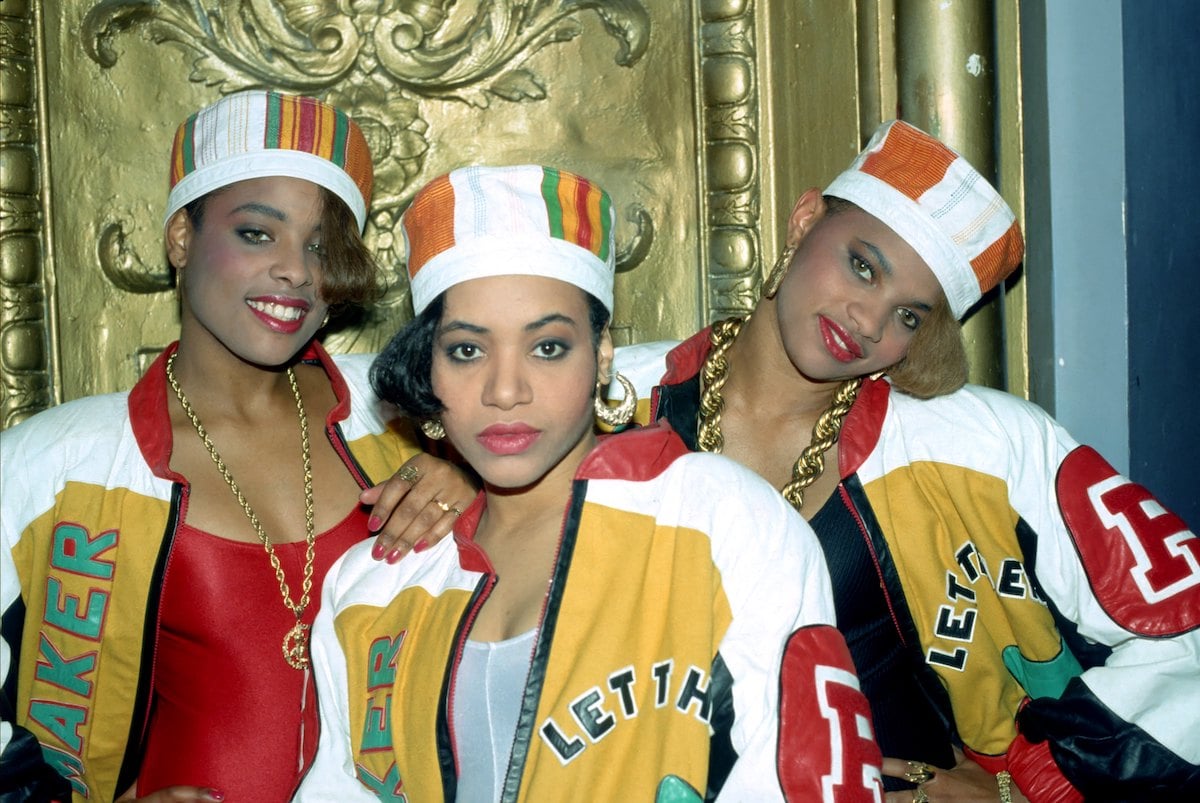 Cheryl 'Salt' James was rumored to have dated Tupac
James initially formed Salt-N-Peppa with her then-boyfriend, Hurby Azor, who produced the group over the years. When Azor decided he did not have the right sound for the group, James recruited Denton to join her. Eventually, the pair welcomed Roper to complete the trio.
When Azor and James ended their romantic relationship, James was rumored to have dated Shakur, a massive star. Though the dating rumors were never confirmed, James and the West Coast rapper were very good friends.
"Being around him, that guy had charisma," James explained during a 2020 interview on LL Cool J's Rock The Bells. "He was the most amazing person that walked in the room. When he walked into a room, it was truly all eyes on him."
Tupac had a terrible reputation
Despite his charisma, the young rapper had a horrible reputation outside of the music world. In 1993, the All Eyez on Me rapper was accused of sexually assaulting a young woman in his hotel room. He was convicted of first-degree sexual abuse the following year.  The Los Angeles Times wrote that during the sentencing, New York State Judge Daniel P. Fitzgerald said that Tupac's "arrogant abuse of his victim follows a pattern of escalating violence as his career progressed."
In 1993, he was also accused of shooting two Atlanta police officers during a road-rage incident. According to MTV News, prosecutors dropped all charges.
However, Salt-N-Peppa's record company wanted the rapper nowhere near their artists and worked to remove him from the "Whatta Man" video.
Tupac was edited out of the 'Whatta Man' video
"Whatta Man" dropped in 1994, and originally Tupac was in the video. At the 1:07 mark, James is getting attention from a faceless man. That man was Tupac. He appears around the 3:16 mark as well. But he's never fully seen.
"The record company all panicked and only kept shots where you can't see him," Denton explained. "There were some great Tupac shots. And Salt always kicks herself. You can't fight the record company."
James added, "[His reputation] was the whole reason. I hate that when I watch the video, it really bothers me." In an interview with Fox Soul, Roper explained that the late rapper was not at all happy about being cut out of "Whatta Man." She said,
I think they were thinking Tupac's image was a little too rough for Salt-N-Pepa. He was furious about that because them not showing him was supposedly benefitting Salt-N-Pepa's image. That's the take that I got, which is crazy because 'Pac, he stood for something. He stood for something and he spoke — he was prophetic. He was just a standard that people adhere to in Hip-Hop. He was like a bible. And I don't know, they wanted the squeaky clean image for Salt-N-Pepa.