Sam Heughan Dropped Over $1 Million on a Glasgow Farmhouse That Is Straight Out of 'Outlander'
Outlander star Sam Heughan landed the life-changing role of Jamie Fraser way back in 2014.
Since finding fame on the popular STARZ drama, he has branched out with Men in Kilts and his own Sassenach Whiskey.
Heughan dropped some of his hard-earned dough on a Glasgow farmhouse with some very Outlander-like qualities.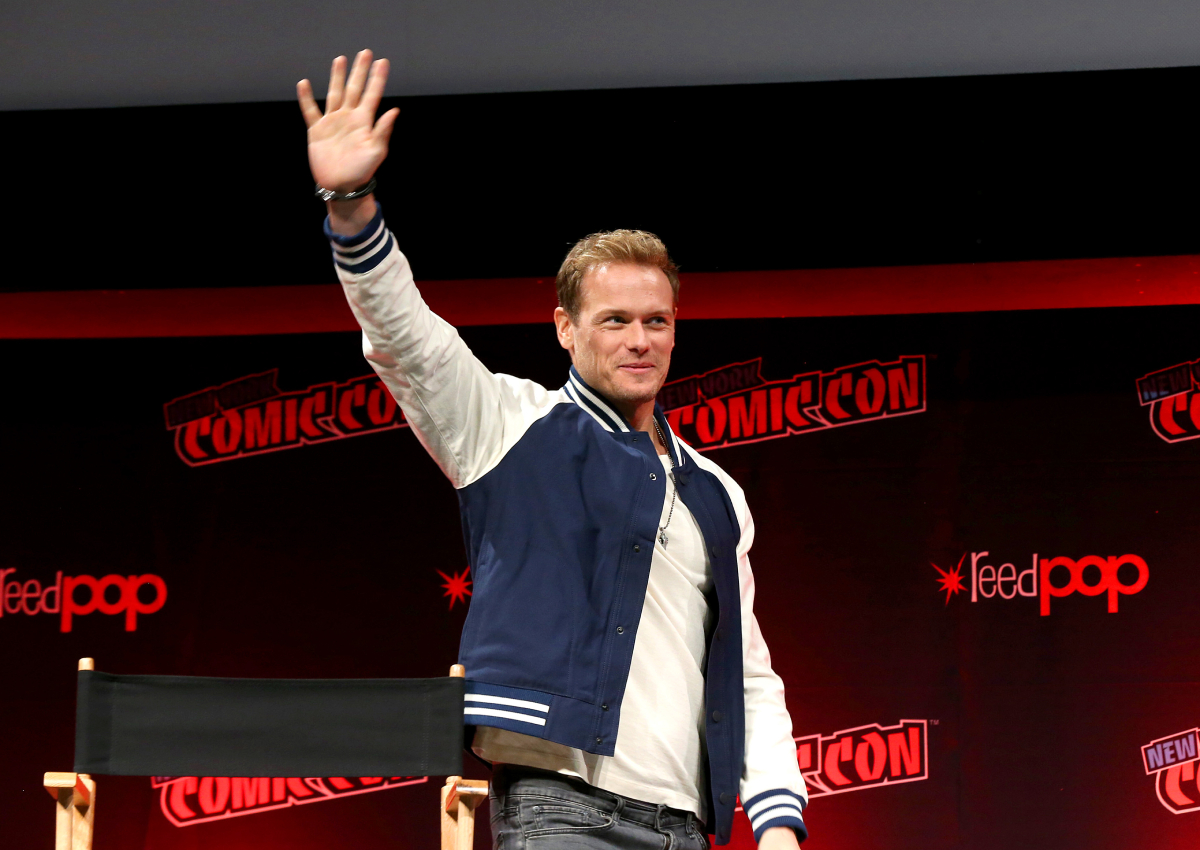 Outlander star Sam Heughan has been earning a hefty paycheck since he landed the role of Jamie Fraser in 2014. With that money, the 41-year-old Scot has funded some business ventures, like his Sassenach Whiskey. And now, he's dropped some serious cash on a new home.
According to a new report, Heughan recently purchased a luxury Glasgow farmhouse that has some Outlander-like similarities.
Sam Heughan says changes are coming in 'Outlander' season 6
Fans have been waiting for a year and a half for Outlander season 6, and the wait will be a bit longer. The highly anticipated season is coming in early 2022. And Heughan says that big changes are coming for Jamie and Claire Fraser (Caitriona Balfe) at the North Carolina property they've called home for the past two seasons.
"It's sort of the beginning of the end of Fraser's Ridge as we know it," Heughan told Entertainment Weekly.
'A lot of things come to roost' in the upcoming season of 'Outlander'
In addition to Heughan's promise about Fraser's Ridge, his co-star Balfe says that Jamie and Claire's perspective changes in season 6.
"I think we see a lot of things come to roost this season that change Claire and Jamie's perspective of where they stand within their community. And definitely some of her bullishness and that blind faith in doing the right thing get a little bit knocked within Claire.," Balfe said.
Sam Heughan purchases £1million luxury farmhouse near Glasgow
As fans wait for new episodes to see what happens next in the time-traveling drama, Heughan has made a major purchase that seems to be heavily influenced by his experience on Outlander.
According to The Sun, Heughan has snapped up a £1million Glasgow farmhouse. His new property was actually built the same year that season 6 of Outlander will take place — 1775.
The converted four-bedroom, C-list home features modern decor and details. It has a luxury kitchen with a massive island and a cozy fireplace. As well as an outdoor patio, a double garage, and a spa-like bathroom with a huge tub.
'Outlander' fans notice the coincidence
According to official records, Heughan's new home went up 246 years ago when America was revolting against British colonial rule. Outlander fans immediately noticed that the house was built in 1775. The same year as the setting for Outlander season 6.
"What a coincidence that Sam bought this house when the show's set in the 18th century," one fan said. "Given that Outlander is all about the past it's no surprise he was drawn to this house. Fans of the show will love the fact that it was being built at the same time as the real events of the new series were taking place."
This isn't Sam Heughan's first home purchase
Heughan dropped a significant sum for his latest home purchase, but it's not his first. Earlier this year, the actor purchased three homes located in the west end of Glasgow that are worth millions.
Outlander is filmed throughout Scotland, with a home base at Wardpark Studios in Cumbernauld. Heughan — who's from Balmaclellan, Dumfriesshire — says that filming season 6 in the middle of a Scottish winter with strict COVID protocols wasn't easy.
"It's only eight episodes but it was one of the hardest as we were shooting during a pandemic. A lot of factors made it pretty difficult because of Covid. We shot in Glencoe when there was still snow on the mountains. There's midges, of course, but it was stunning."
Outlander season 6 is expected to premiere in February 2022 on Starz. Fans can catch up on the first five seasons via the Starz app and Amazon Prime Video.