Sam Heughan on the Growing 'Outlander' Universe — 'I Can Absolutely See' It 'Without Me'
As fans eagerly awaited the premiere of 'Outlander' season 6, a prequel was announced that will be based on Sam Heughan's Jamie Fraser's parents.
TL;DR:
Ahead of the season 6 premiere of Outlander, it was revealed that a prequel was in the works.
The first expansion of the Outlander universe will be based on Jamie Fraser's parents.
Sam Heughan, who plays Jamie, admits that as the universe expands, he can "absolutely see" it "without me."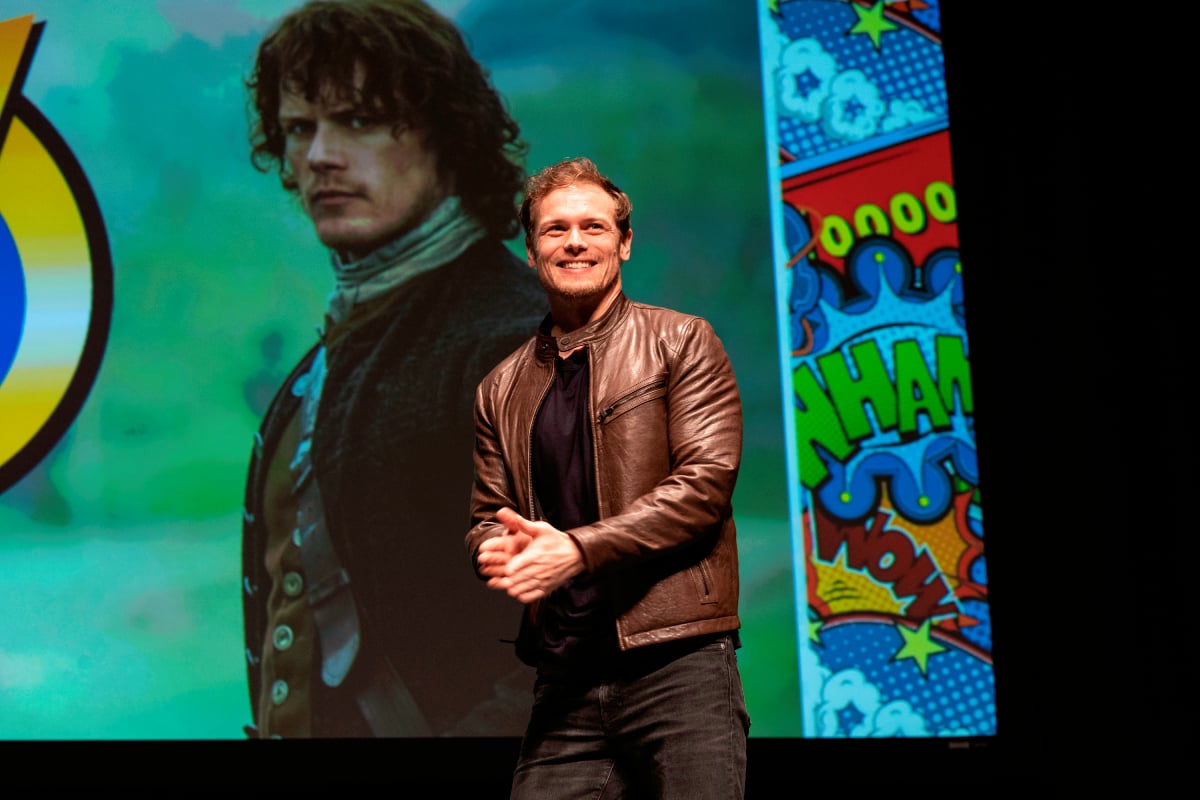 Sam Heughan landed the career-making role of Jamie Fraser on Outlander nearly a decade ago. The coveted part sparked a transition for Heughan from struggling unknown actor to world-famous TV star. And at the same time, the time-traveling fantasy drama became a global hit for Starz.
The premium cabler now has plans to expand the Outlander universe with a prequel based on the giant literary world that Diana Gabaldon has created over the past 30 years. According to Heughan, there is so much source material to pull from that he can "absolutely" see Outlander "without me."
Sam Heughan knows how 'Outlander' ends
During a recent interview with The Times, Heughan revealed that Gabaldon has shared with him how the main Outlander novel series — the story of Jamie and Claire Fraser (Caitriona Balfe) — ends.
Gabaldon has said that she's known the ending for years despite starting the 10th and final book in the series last year. As fans know, each season of Outlander is loosely based on the corresponding book, with some occasional switches for TV storytelling purposes. Currently, they are in season 6, which is based on the sixth book A Breath of Snow and Ashes.
If the one book per season model continues, that would mean a total of 10 seasons of Outlander before the series comes to an end.
"I know how it ends, Diana has told me, but we still have a long way to go before we get to that," Heughan said.
With the announcement of the prequel, Heughan admits, 'I can absolutely see' it 'without me'
The Scot noted that Gabaldon "has so many other books" like the Lord John Grey series. It's also been revealed that the author is writing an Outlander prequel about Jamie's parents Ellen MacKenzie and Brian Fraser.
With the Outlander literary universe being so large, Heughan says it's easy to see it without him and Jamie being a part of the expanding TV universe.
"I can absolutely see Outlander without me," Heughan said. "Diana Gabaldon has this whole world in her head, and how she ties up all those loose ends I have no idea."
Heughan also noted that in season 6, they will start to focus on other characters besides the main couple. And that will continue in future seasons.
Sam Heughan praises the 'Outlander' effect
Heughan said, "This season we do start to pull on more of what's going on in, dare I say, other parts of time. We're really starting to see these other stories, a lot of the other characters have their own storylines. This season, and definitely next season, we are going to see a lot more of that coming into play."
The actor then praised the Outlander fan base for making the show such a success and skyrocketing the careers of all the actors involved. But the Outlander effect hasn't just been positive for the series' stars. It's also been great for Scotland.
"There is a reason why all these productions are now coming to Scotland. It's because we have helped build up and train brilliant crews and have really invested in infrastructure," Heughan said, adding that he is "proud" of how far Outlander has come.
New episodes of Outlander air Sunday nights on Starz.