Sam Heughan on the End of 'Outlander' — 'What Is Life After Jamie Fraser?'
Sam Heughan and his Outlander co-stars are finally gearing up for season 6. The cast and crew will be entering a production bubble soon so they can start filming new episodes and end this painfully long Droughtlander.
Heughan has had a year-long break from his character of Jamie Fraser thanks to the pandemic. And, that time off gave the actor a hint of what life will be like when the Starz time-traveling series comes to an end.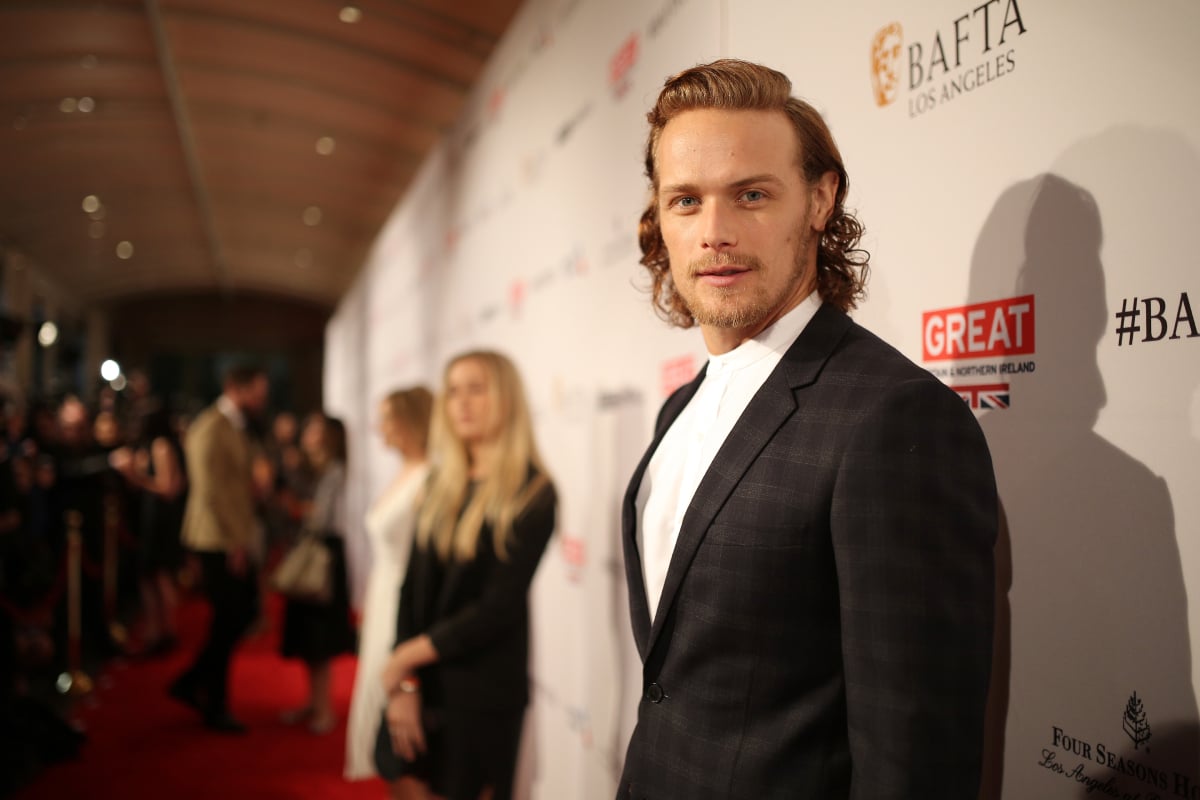 Sam Heughan says his 'Outlander' character is 'pretty perfect'
In a recent interview with Parade Magazine, Heughan said that he thinks he knows the reason why Jamie has such a big appeal. Heughan believes fans are drawn to the character because his and Claire's (Caitriona Balfe) love is "so pure, so eternal, and without question."
"It is something to admire and I would like to be like him," Heughan confessed. "Jamie is extremely loyal. I think I am. He is a bit too good to be true. He is pretty perfect."
Heughan added that Jamie is wonderful, and the character has been great fun for him to play. The 40-year-old admitted that even though they still have a few seasons to go, he already wishes he could go back and do it all again.
Heughan says he would like to go back to Castle Leoch and Lallybroch and "just relive it all." He explained that looking back and thinking about all of the different storylines, locations, and characters is fun. And he noted that Jamie has "about seven different names that he's used."
The 'Outlander' star says his character is constantly surprising him
After playing Jamie Fraser for five seasons, Heughan says the character has affected him personally. When you play another person, he says it's easy to take on some of their characteristics. Even if it's "just that they are in your mind."
"I was recently in a costume fitting putting the boots back on, I was like, 'Oh, my God. I forgot how heavy his clothes are, how big his personality is,'" Heughan explained. "It will be nice to go back and be him again. He is so strong. You feel very proud and like it is an honor to be playing him."
The Outlander star noted that there is also something about Jamie that surprises him every season and even every episode. He says there's always something that fans don't expect, and that's who Jamie is.
After seeing the first few scripts for season 6, Heughan also revealed that he's excited because there's another side of Jamie that fans haven't seen before.
What will life be like for Sam Heughan after Jamie Fraser?
If the Starz drama continues to stay relatively close to Diana Gabaldon's Outlander book series, chances are that Heughan is just now halfway through his tenure as Jamie Fraser. Gabaldon is just getting close to releasing book nine. And, she's made it clear that the story comes to an end with book 10.
Since every season of the time-traveling drama mostly draws inspiration from the corresponding book, there could very easily be five more seasons of Outlander on the way. Still, Heughan has been thinking of what life will be like post-Jamie.
While filming his Starz reality series Men in Kilts with Outlander co-star Graham McTavish this past year in Scotland, Heughan says that it reminded him how much he loves his home country. Even when Outlander is over, he will still have a place there.
"Something I keep asking myself is where will I go when this is all done? I don't know. I don't know what will happen." Heughan then pondered the question, "What is life after Jamie Fraser?"
"I hope we get to the end and I hope we finish it properly. We love the story," Heughan said.
Outlander seasons 1 through 5 are available on the Starz app and Amazon Prime Video. Season 6 of Outlander is expected to premiere in the fall.