Sam Heughan Reveals How 'Outlander' Changed His Life
Sam Heughan grew up in a small town in Scotland, and never imagined he'd be a part of a huge series like Outlander. The actor worked in theater for years before making it big. And he recently opened up about how landing the role of Jamie Fraser changed his life.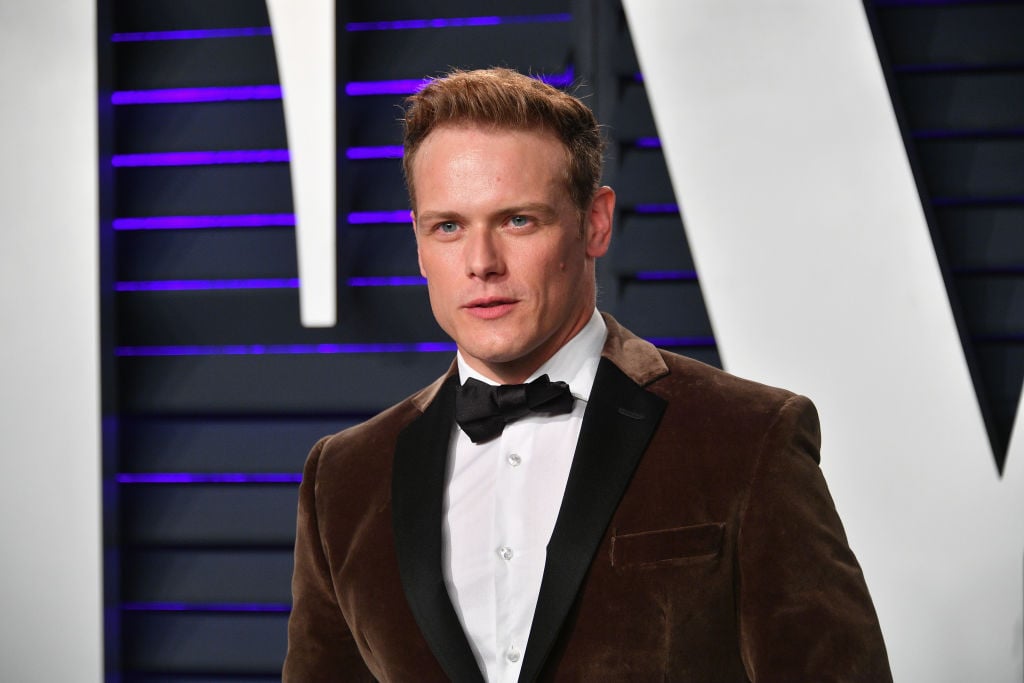 Sam Heughan started his 'Outlander' journey in 2015
In a recent chat with English actor Noel Clarke for his Career Chronicles webcast, Sam Heughan talked about his career and detailed the struggles he had early on. While working odd jobs in the UK, Heughan said he would come back and forth to the U.S. for auditions. But he noted that as a rising actor, he wasn't really sure about his future. 
"I'd been in America, I had some relative success and then failure, and came back having spent all my money," said Heughan. "I was 34 years old. I didn't have any money — living in a bedroom shared apartment [with] no real prospect of being able to support myself."
RELATED: Sam Heughan Stars in 'Outlander' but What Else Has the Actor Been In?
Heughan revealed that in his early career, he questioned whether or not he should continue to pursue acting. But he suggested that his dedication and stubbornness kept him going and ultimately landed him the role of James Fraser. 
"It was then I got this audition for this little-known show, Outlander," Heughan said. "I didn't know it was a series of books. I went out, bought a book, read it. The rest is kind of history. It changed my life. It's given me so much opportunity I've learned a lot. Here I am now, I couldn't be more thankful."
Heughan is looking for more challenging projects
After his success on Outlander, Heughan has gone on to star in a number of popular movies, including The Spy Who Dumped Me and Bloodshot. He is currently exploring other film and production roles and says he feels privileged to have such a flourishing career.
"I mean it's an amazing position to be in, you have this ability to then actually start to choose," Heughan said while talking to Clarke for Career Chronicles. "As an actor, you spend most of your life kind of begging for a job or trying to find a job, and then suddenly you get in a position where you begin to get offered stuff, you can start to really forge more of a defined career. To be honest, for me it's about now looking for projects that are challenging in some way whether the character or the people you get to work with are inspiring or people you can learn from."
He's producing a new series for Starz
Heughan, who is currently a producer on Outlander, is also creating and producing a new travel show for Starz called Men in Kilts: A Roadtrip with Sam and Graham. Through the eight-episode series, Heughan and his Outlander co-star Graham McTavish will explore the rich history and culture of their Scottish homeland.  
RELATED: How 2 'Outlander' Stars Turned Their Real-Life Bromance Into a Spin-Off
"It's a really fun, light-hearted adventure around Scotland," Heughan said when he announced the new show Good Morning America. "We're really dipping into Scotland as the country that we obviously know through working on Outlander. But actually learning more about the food the drink, the people, and the stories."
Men in Kilts: A Roadtrip with Sam and Graham will air on Starz. But an official premiere date has yet to be announced.