Sam Smith Says the Best Feeling in the World Is 'Fake Eyelashes on Your Eyes' in a Behind-the-Scenes Video
Sam Smith is an English singer and songwriter who rose to fame for soulful ballads such as "Stay with Me." Smith has collaborated with some of the biggest names in music and has won a multitude of awards, including four Grammy Awards.
For Smith, who lives a very public life, staying transparent and true is important, and recently, the artist came out as non-binary, revealing: "I've decided I am changing my pronouns to THEY/THEM ❤ after a lifetime of being at war with my gender I've decided to embrace myself for who I am, inside and out." 
In late October 2020, Smith opened up even further, revealing their favorite makeup tips, tricks, and beauty brands in a fun and fabulous video for Vogue.
Sam Smith is an icon for equality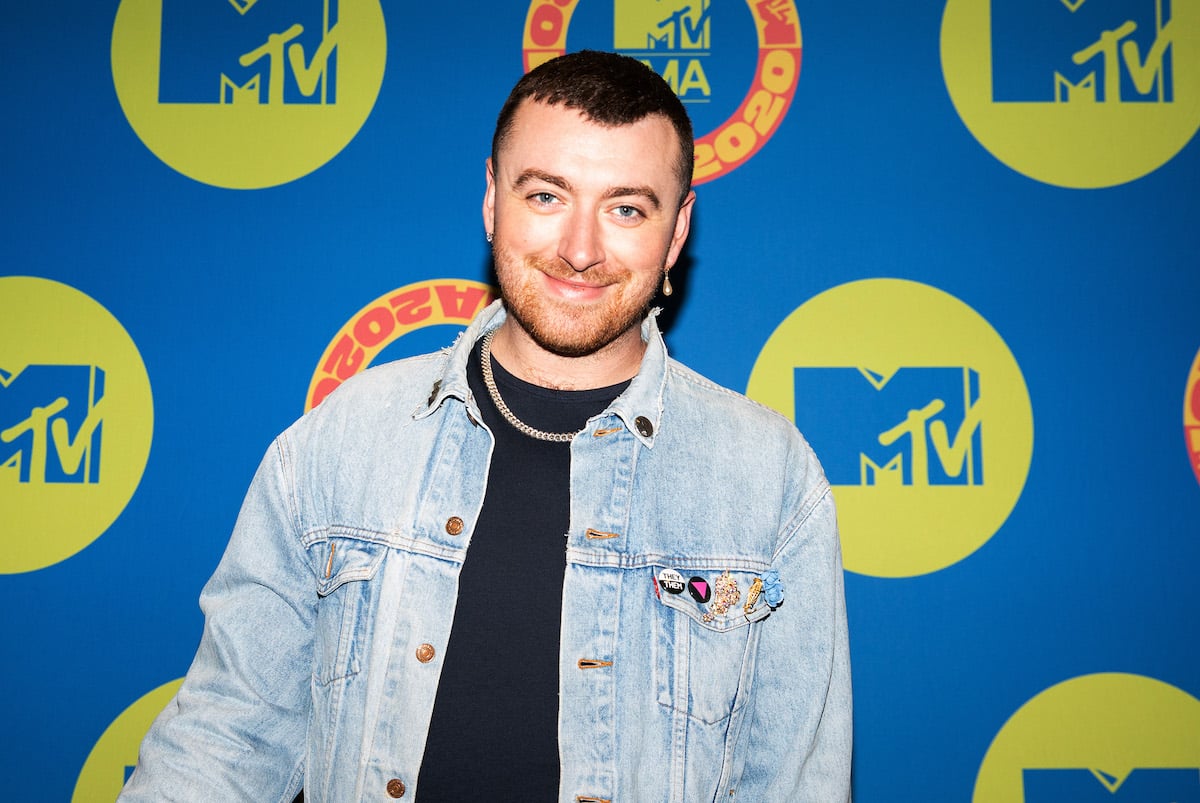 RELATED: What Are Sam Smith's Preferred Pronouns? What It Means to Be Non-Binary
Related post url: 
Smith was born in London in 1992. Smith experienced a number of struggles as a child, and at the age of only 12, they opted to have liposuction, in order to better deal with bullying.
"I had liposuction, I was 12 years old," Smith later revealed to Jameela Jamil. "At the time I think I was very happy about it. It didn't really change anything. I think I put the weight back on in two weeks because I hadn't figured out my relationship with food, so it didn't really change anything. But being 12 years old and having liposuction on your chest is quite a big deal."
Smith's transparency, as well as their incredible, soaring vocals, has made them an icon for the LGBTQ community. Many fans have commended Smith for the way that the artist has shared their journey with body image. 
Sam Smith's beauty revelations
Recently, Smith opened up to Vogue, sharing an intimate look at their skincare and beauty routine. In the YouTube video, Smith stated that they have always loved makeup, and grew up wearing a full face of products each day, gradually toning it down over the years.
"For me, makeup just became — as I was getting older — more of a way to express my gender," Smith said. "Two years ago when I changed my pronouns and really spoke out about my gender expression and my gender fluidity, I started falling in love with makeup all again."
Smith relies on several cult-favorite makeup products each day to perfect their look, including Too Faced Better Than Sex Mascara, MAC clear eyebrow gel, Lady Gaga's Haus Labs lip gloss, and Urban Decay's Stay All Day setting spray. As it turns out, there's a good reason that Smith gravitates to those particular brands — beyond the overall quality of the products.
Sam Smith's love for false eyelashes
As much as Smith loves good skincare, they have never lost their love for stunning cosmetics. As Smith revealed in the Vogue video, "The feeling of fake eyelashes on your eyes, to me, is the best feeling in the world. And then also at the end of the night when you take them off, stunning. Absolutely love it."
While Smith amps up the drama for onstage performances, they also like to support inclusive brands and products that matter. A few of Smith's favorite brands are by artists and creators who have spoken out about inclusivity.
In fact, in the video, Smith acknowledged Lady Gaga as the reason that they came out as non-binary. "For me, she gave me complete permission to be myself and to be proud of my queerness," Smith said. "It was a form of expression, but it was also, really, a form of protection. It was a way of almost saying to the homophobes and the bullies, 'stay away from me' a little bit. Because I'm confident and I'm powerful in my queerness."
It is likely that Smith feels a close connection to their icon whenever they reach for some products in Lady Gaga's Haus Labs makeup line — especially knowing that Lady Gaga does so much for the LGBTQ community.