Sam Witwer Told Lucasfilm They Were 'Making a Mistake' If They Didn't Cast Him as the Voice of Maul in 'Solo: A Star Wars Story'
Maul, formerly known as Darth Maul, is one of the most complex characters in all of Star Wars. He's also known for having some of the best entrances ever. Not only did fans think he was gone for good after The Phantom Menace — with him cut in half, and everything — but then no one expected him to show up in Solo: A Star Wars Story. Yet he did, and his Shadow Collective had a major role in the film, too. What's even cooler about that cameo is that Sam Witwer voiced him, as he does on The Clone Wars. But that almost wasn't the case.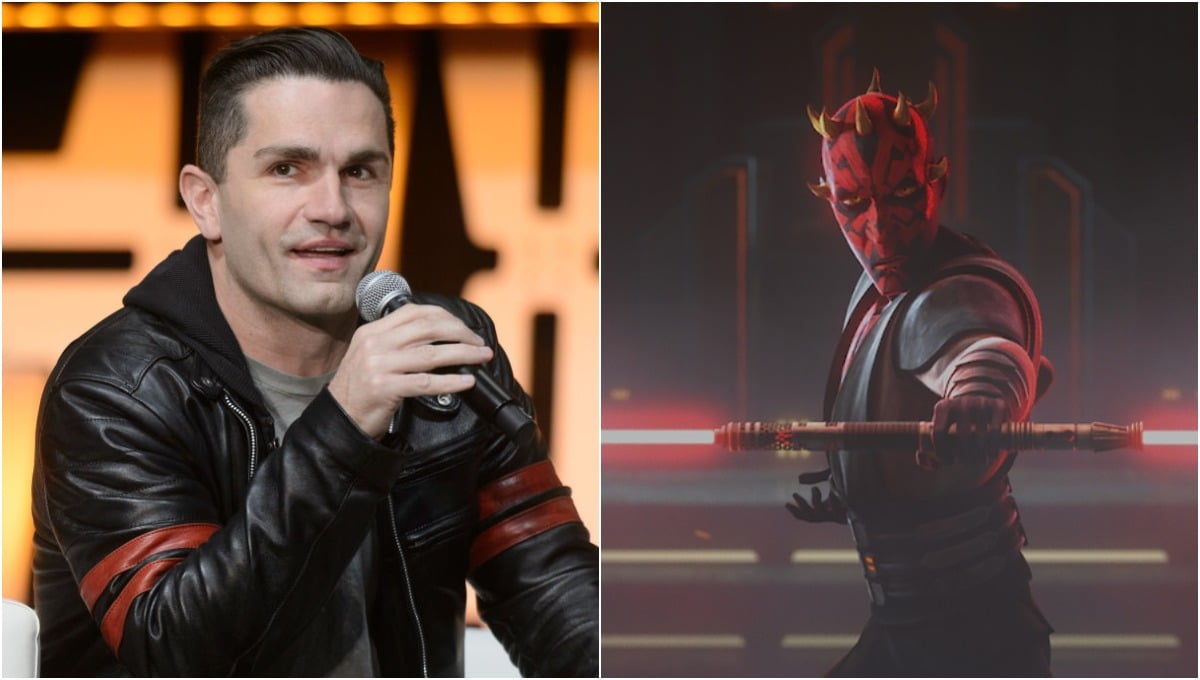 Originally, Maul was going to be voiced by Peter Serafinowicz, who voiced him in 'The Phantom Menace'
In a new interview with Star Wars Holocron blog, Witwer opened up about how he wasn't always going to be the voice of Maul in Solo. In fact, it was originally going to be Peter Serafinowicz, who voiced him in Star Wars: Episode I — The Phantom Menace. Ray Park played the live-action, physical version of Maul in both movies and was the motion capture body model for Maul's fight scenes in Season 7 of The Clone Wars. 
However, Witwer revealed that Serafinowicz wasn't a good fit for this Maul, so many years later. Witwer implies that Serafinowicz was cast again because of his involvement in Episode I, rather than Lucasfilm making that decision from a storytelling standpoint. He went on to explain why it didn't work anymore with the original voice of Maul. 
"He's such a talented, talented guy and I admire the hell out of his work, but it was not recognizably the character and it wasn't even recognizably The Phantom Menace character. It was a very different thing and they weren't getting the right stuff."
Witwer thought he'd be best for continuity purposes and because the audience knew him as Maul
One of the main reasons why Witwer thought he'd be the best fit to voice the live-action Maul is simple: he's played him for years and hardcore fans would tell the difference. He explained that one camp of fans won't even know Maul came back after Obi-Wan Kenobi sliced him in half in The Phantom Menace. So Witwer said the audience members Solo needed to appeal to here were the ones that knew Witwer's Maul. 
"Since you're leaning on the fans who understand what the Shadow Collective is, and the way you want to construct the scene where you want to hear his voice and then see him, doesn't that serve to reason that the fans have to recognize the voice?" Witwer said. "It's probably got to be me, and not to mention I've been playing the guy for a decade."
In an interview with Collider on April 1, 2019, Serafinowicz said he wasn't told about the casting change until a couple of days after the premiere of the movie. 
Witwer 'put his foot down' when he saw certain things in the script
There was originally growling written into the script and that's when Witwer put his "foot down" about casting him in the role and also writing it from a better perspective, closer to who the actual character of Maul was. 
"So I did run the math and said, in this case, I'm actually going to play a card I haven't played with Lucasfilm before and say, 'You're making a mistake if you don't go for me,'" Witwer said. "Now, do whatever you have to do, try out whatever you have to try out, but I think you're making a mistake if you don't get me in there."
Witwer did point out that he was developing Maul "under George Lucas and Dave Filoni," basically being the expert on him and already having the voice-acting credit. And he said he had a lot of people behind him, backing him up for the role in the film. And when Maul wasn't hitting quite right in Solo, before scrapping that cameo, they listened to those who brought up Witwer's name, and it finally worked.
Once Witwer was hired in the role, reshoots had to happen because it wasn't consistent with the character
It seemed like not everyone on the production side of the movie knew about The Clone Wars and Witwer's involvement with it. Ron Howard, the director of Solo didn't know that George Lucas had personally worked on it, that it was his "baby" as Witwer put it. But once he did, he brought Witwer on as the voice of Maul. But reshoots had to be done in order to fully fix the problems they were having with Maul's cameo. 
"People like me and Dave Filoni were letting them know there were a lot of details that weren't consistent," Witwer explained about why reshoots had to happen. "That's not me saying these people didn't know what they were doing because they were making a movie and doing it at lightspeed." 
In the end, Witwer wanted to emphasize that he wasn't bashing those that worked on the movie or Serafinowicz. "It just didn't sound recognizable as the character from The Phantom Menace nor the character from Clone Wars. It was a totally different thing. They needed people to recognize the voice, so there it is."
That cameo in Solo is probably one of the coolest surprises in recent Star Wars memory, and it wouldn't be Maul without Witwer, as he also expertly proves in the Siege of Mandalore.