Sami Gayle Dishes on Former Co-Star Adrien Brody, Says He Was the 'Albert Einstein' of Acting Mentors
Sami Gayle is one of television's brightest young stars. With experience on stage as well as in television and film, Gayle has a wealth of experience in spite of her young age. She has also worked with many of the industry's biggest stars, including Tom Selleck, Bryan Cranston, and Blythe Danner. Recently, Gayle opened up about some of her show business mentors, including the time she spent learning from the famously brilliant Adrien Brody.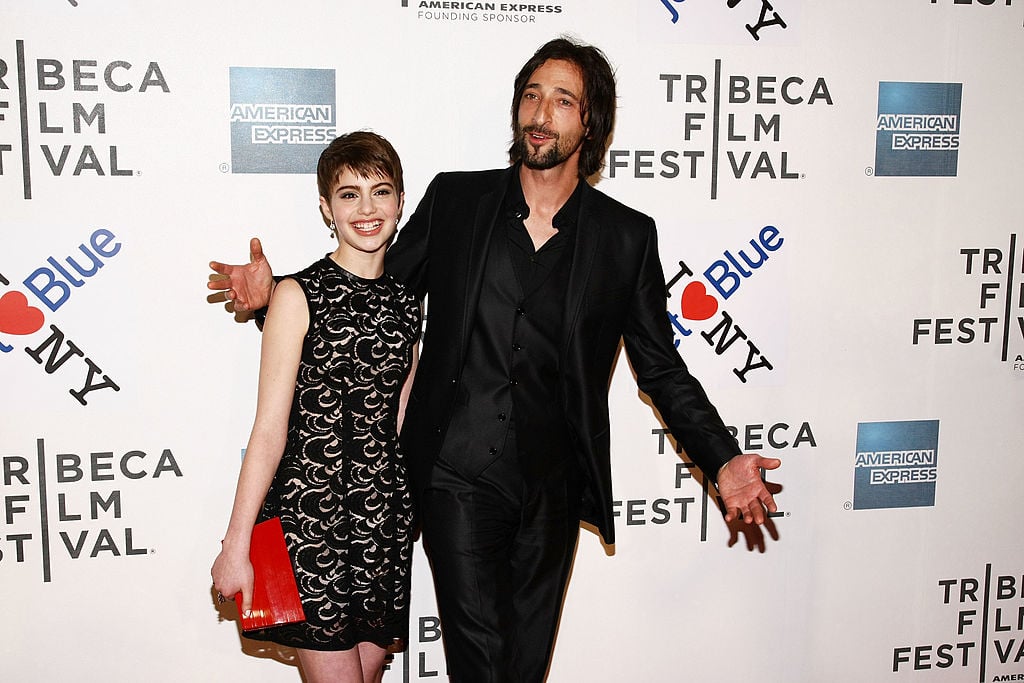 How did Sami Gayle become famous?
Sami Gayle was born in Florida in 1996. Gayle was a very smart child and was homeschooled, considered to be advanced in many subjects. She is an expert debater and has made national ranks for her skills in oration and debate. She began acting when she was very young, working in various stage productions including Gypsy and Oohrah! Still, acting wasn't Gayle's first career option. She admitted in an interview that she actually wanted to become a dancer before she decided to really focus on acting.
Gayle's talent was evident after her time on stage, and she turned her attention to television. Her first major television role was on the soap opera, As the World Turns. She landed a three-episode stint as the character Hayden Lawson, a role that spanned from 2009 until 2010. Gayle also appeared in the high-profile television series Growing Pains. However, not long after her television career got started, Gayle landed the part that would define her early career — that of Nicky Reagan-Boyle in the ultra-popular cop drama Blue Bloods. 
What is Sami Gayle best known for?
Sami Gayle was still very young when she was cast on Blue Bloods, but she made an impression in a relatively short time. She is one of the cast members who has been on the show from the very beginning, and in many ways, has grown up with the character of Nicky Reagan. Although viewers have not always loved the character of Nicky Reagan, and some have said that they "can't stand" Gayle in the role, she has managed to make her own mark on the show.
In addition to her role on Blue Bloods, Gayle has found time to work on film projects. A few of the movies that she has appeared in include Vampire Academy, Noah, Candy Jar, and Detachment, opposite Adrien Brody. It was Brody for whom Gayle reserved some of her most glowing words of praise in a recent interview.
What did Sami Gayle say about Adrien Brody?
In 2012, Sami Gayle sat down with a journalist to discuss her role as a prostitute in the film Detachment and everything that she learned about acting from Adrien Brody. She revealed that while she was initially worried about what she would be required to reveal playing a prostitute, the role was written in a way that ultimately didn't require any nudity. Gayle also discussed working with Adrien Brody, widely known as an acting virtuoso.
Gayle admitted that "Adrien has been the biggest mentor to me so far and continues to mentor me offscreen. Honestly, working with him felt like I was going to Julliard. But instead of going for four years, I went for four weeks." She went on to compare him to one of history's greatest geniuses, stating "he was like the Albert Einstein of acting professors and I was a sponge soaking it all in. It was like a flood and I took as much as I could." Gayle revealed that even after filming ended, Brody continued to help her out, proving that he isn't just one of the most talented in the business, but one of the most generous as well.
Stay tuned to Showbiz Cheat Sheet for all the latest Sami Gayle news!