Exclusive: 'Pen15' Mean Girl Sami Rappoport (Becca) on Her Own Middle School Experience, the 'Vibe' on Set, and the Rest of Season 2
Pen15's Sami Rappoport got into acting after auditioning for Shrek The Musical in fifth grade. She initially planned on trying out for a small part but walked away with the role of Donkey. "I just fell in love with it," she told Showbiz Cheat Sheet exclusively.
Today, Rappoport is 17 and plays Becca, the mean girl on Hulu's hilarious comedy about being a middle school girl (a far cry from Donkey). When we spoke to the teenage actor she told us about the differences and similarities between Pen15 and her own middle school experience, the scene she was "terrified" to film, and what fans can expect from part two of the second season.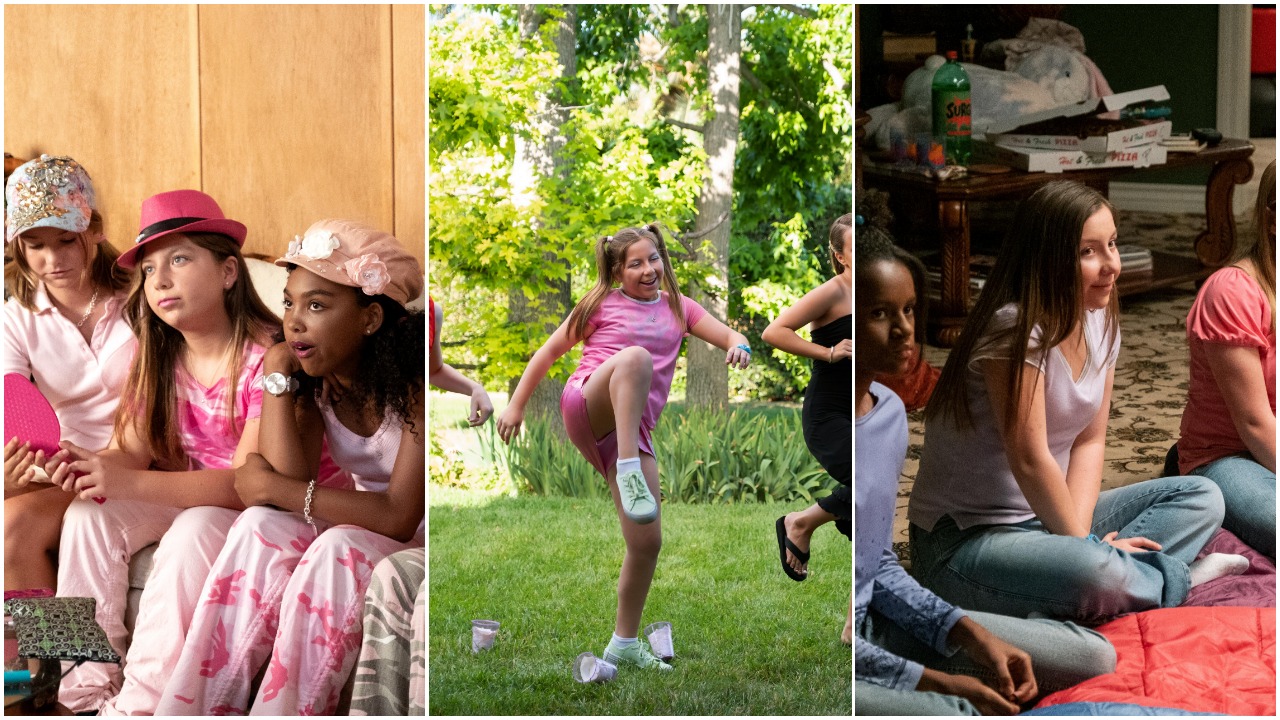 Sami Rappoport was no 'Becca' in middle school
While Rappoport might not have attended middle school in 2000, what's represented in Pen15, unfortunately, seems to be the universal experience.
"The different cliques were definitely something that was very accurate," she said, comparing her time in middle school to the show.
She wasn't at all like her character. In fact, she says she was "the opposite."
"I just repressed so many [memories about middle school]," she said. "It definitely wasn't the best, but it was an experience."
The actor notes she learned a lot about "boundaries" during her middle school years.
"I'm just so giving, and I give and I give and I learned a lot about boundaries and a lot about crossing a line," she said. "… But I have a really good group of friends now."
As for bringing Becca to life, Rappoport says she had a lot of help from Maya Erskine and Anna Konkle. But she also "put [her] own spin" on the character inspired by the "things that I witnessed and traumatic friend stuff that I went through."
The 'Pen15' scene she was 'terrified' to film
Rappoport has two favorite episodes so far: "Community Service" from the first season and "Sleepover" from season 2. Both were a ton of fun to shoot. But there was a scene in "Community Service" that made Rappoport incredibly nervous.
"I was terrified to pull their pants down," she said of the famous pantsing scene. "Literally terrified and I would apologize every single time and so the first take we did it they were like, 'OK, you got this.' And I was so scared to do it that I couldn't like pull [their pants] down. And so the second take I was like, 'OK, I have to do it a little bit harder.' And I did it and ended up ripping a piece of the fabric off," she said laughing.
But the Pen15 set is filled with "really good vibes."
"Oh it's so fun," she says of filming with everyone. "That's one of my favorite things about the show, on set is just such a family. Anna and Maya are literally the two sweetest humans in the entire world. And I learn so much from them. Not just acting but life things. It's just so nice being there."
What 'Pen15' fans can expect from the rest of season 2
Of the upcoming episodes, Rappoport says the tone of the show will return to a "fun, light-hearted" place. But, at the same time, the rest of season 2 "goes deeper and crazier, too."
"I just think you can definitely look forward to a lot more heart and a lot more excitement," she said. "I'm just super excited. They're fun. They're really cool."
As for Becca, fans will be seeing her "in a different light."
Rappoport says she just finished filming the rest of Pen15 Season 2 a few weeks ago. The episodes are said to drop sometime in 2021, but the exact date is still unknown. In the meantime, fans can watch a special recently released animated episode called "Jacuzzi" on Hulu.
RELATED: 'PEN15': Why Maya Erskine's Real Mom Plays Her Mother On the Show