Sammi 'Sweetheart' Giancola Gave Up Millions by Not Returning to 'Jersey Shore': Here's How She Makes Her Money Instead
Sammi "Sweetheart" Giancola certainly didn't disappoint in the drama department on MTV reality show Jersey Shore. She was best known for her tumultuous relationship with cast member Ronnie Ortiz-Magro and for her Season 3 brawl with Jenni "JWoww" Farley. There was certain to be drama whenever Sammi was around.
Giancola chose not to join the Jersey Shore Family Vacation season, saying she wants to avoid "potentially toxic situations." She's leaving a lot of money on the table by forgoing the show. Here are all the ways she is earning money to make up her $2 million net worth. See how she fulfilled her lifelong dream (page 6), how fans keep up with her now (page 7), and how some of the other Jersey Shore girls are making money (page 9).
1. Her Jersey Shore salary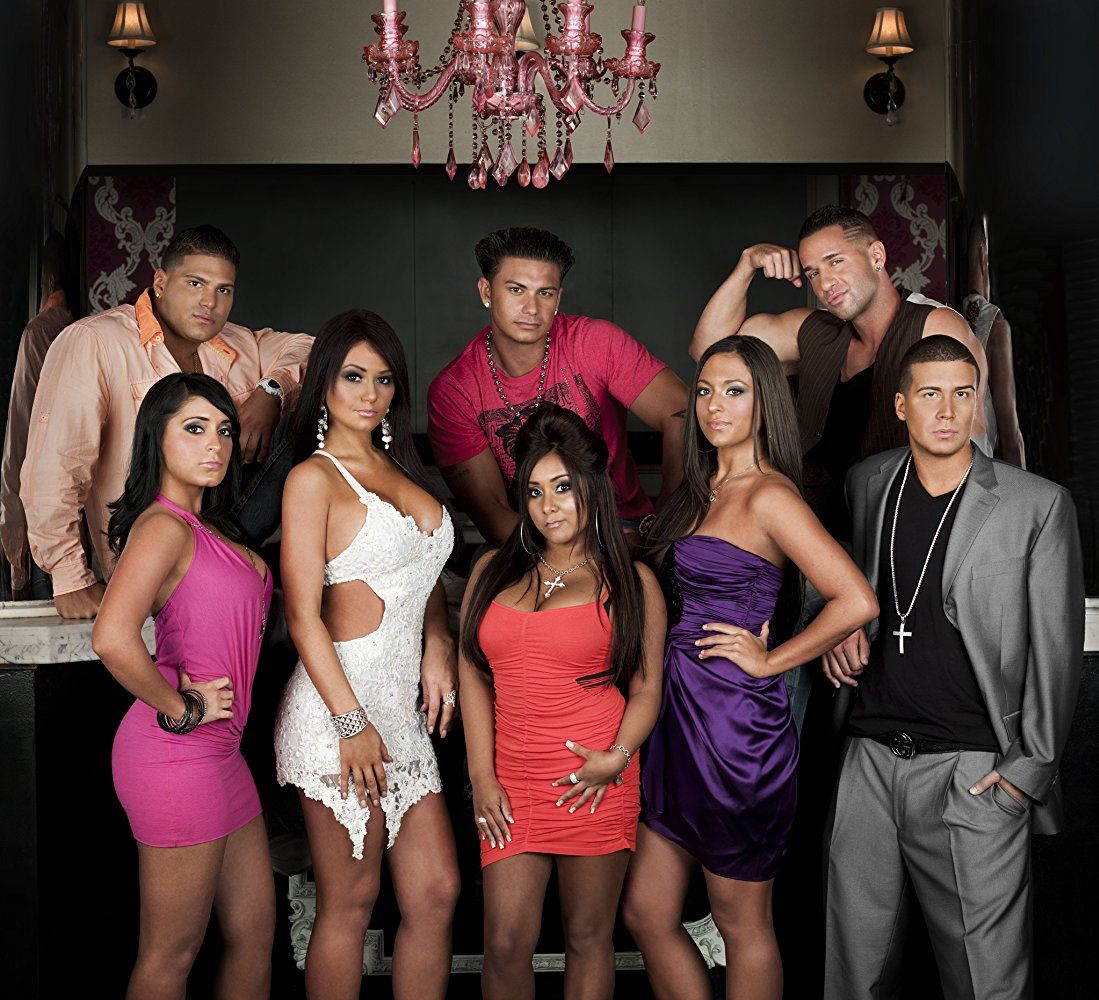 Giancola earned a pretty penny per episode in the fist-pumping reality show's heyday. Radar Online reported that was $80,000 per episode, with a season running about 12 episodes.
Her costars Paul "Pauly D" DelVecchio, Mike "The Situation" Sorrentino, and Nicole "Snooki" Polizzi each took home $150,000 per episode. They also got reported hefty signing bonuses and end-of-season bonuses.
Next: She's graced the pages of magazines.
2. Modeling
Giancola earned money from modeling after appearing on Jersey Shore. She worked on campaigns for magazines like Us Weekly, Harper's Bazaar, Life & Style, and People. "Starring on the Jersey Shore has opened up so many different opportunities that I never imagined … Growing up as a Jersey Girl really paid off!" she wrote on her website.
Next: Her history with clothing
3. Her own clothing line
With her female reality TV costars also enjoying success with selling clothing and books, Giancola launched her own clothing line in 2013. Her curated Sweetheart Styles include Charlotte Russe-esque dresses, tanks, crop tops, leggings, capris, and accessories.
Growing up, Giancola would spend hours sewing her own shorts and making matching belts, she said. "I've always loved to style clothes for my friends & sisters, or put outfits together."
Next: Her gym wear and favorite workouts
4. Gym wear
In 2012, Giancola released a fitness apparel line at New York Fashion Week. She partnered with SXE Fitness to create the colorful line of sports bras, yoga pants, and jackets all bearing her sweetheart logo. Her capris and pants featured a "special butt-lifting design," according to Shape magazine.
When talking about her athletic wear line, Giancola said her favorite way to work out: "I like exercises that you don't even realize you're exercising, like playing soccer. It's a game and it's fun to play with friends."
Next: A sweet yet dangerous scent
5. "Dangerous" Perfume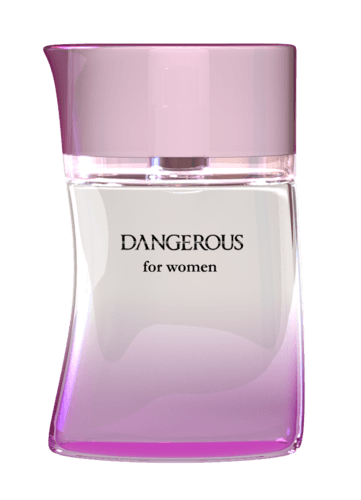 She didn't stop at clothing; Giancola created this "dangerously sweet" perfume line for both men and women. Dangerous by Sammi Sweetheart contains "notes of mandarin orange, almond, jasmine, honeysuckle, vanilla, and brown sugar."
"After the Jersey Shore I wanted to focus on products that would connect with my fans," the former reality star said of the perfume. One fan who bought the perfume reported it came personally signed by Giancola.
Next: She fulfilled her lifelong dream.
6. The Three Stooges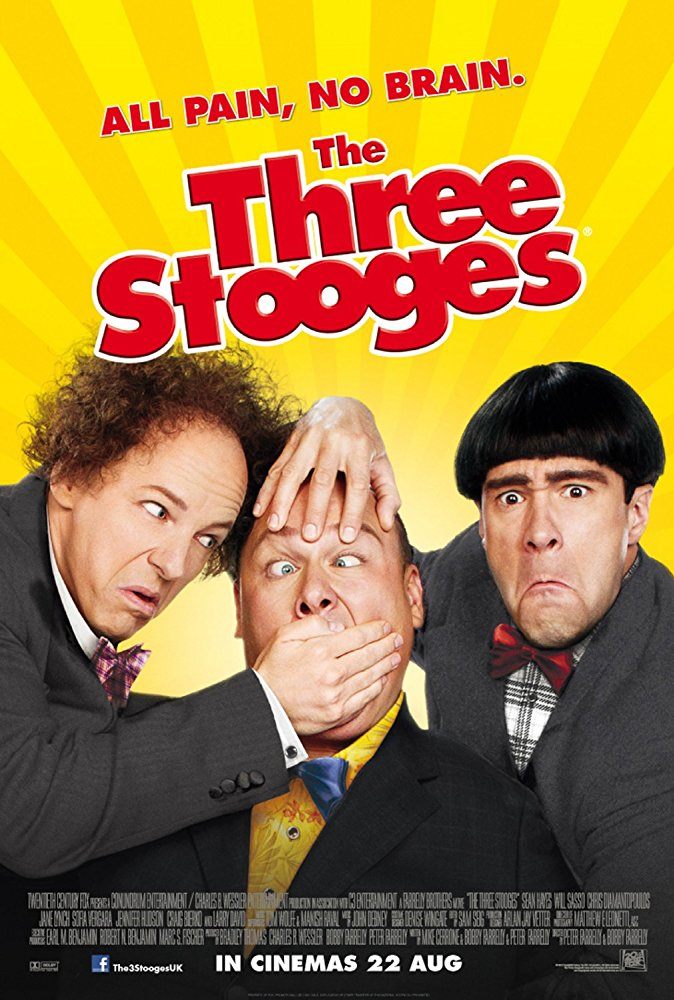 The New Jersey native got to live out her self-professed dream of acting in a movie when she played herself in The Three Stooges in 2012. Her co-stars in the reboot included several others from the Jersey Shore cast, as well as big names Kate Upton, Larry David, Sofia Vergara, and Jennifer Hudson.
On the small screen, Giancola appeared as a guest on Snooki & Jwoww, Makeover Manor, and Project Runway.
Next: How fans can keep up
7. Podcast Just Sayin'
In addition to acting, Giancola can also be heard on the New York City-made podcast Just Sayin, founded in 2015. She and TV host Clare Galterio discuss their personal lives and the latest celebrity rumors.
In the most recent episode, released in November 2017, Giancola talked about doing a holiday photo shoot for her clothing line and celebrating Thanksgiving with her family. She also revealed she always wanted to be on a game show and preferred old-school ones like $25,000 Pyramid.
Next: Her signature line of clutches
8. Clutchlets
As she walked the boardwalk and hit the nightclubs in her Jersey Shore days, Giancola often carried these small purses. She designed and sold two styles of her clutches, each "made to fit your cell phone, lip gloss, keys, cards & any other necessities," she says of the bags on her website.
Each featured an optional cross-body strap and heart or cross charm attached to the zipper. They appear to be no longer available for sale on her website.
Next: How are the other girls keeping the cash flowing?
9. Jennifer "JWoww" Farley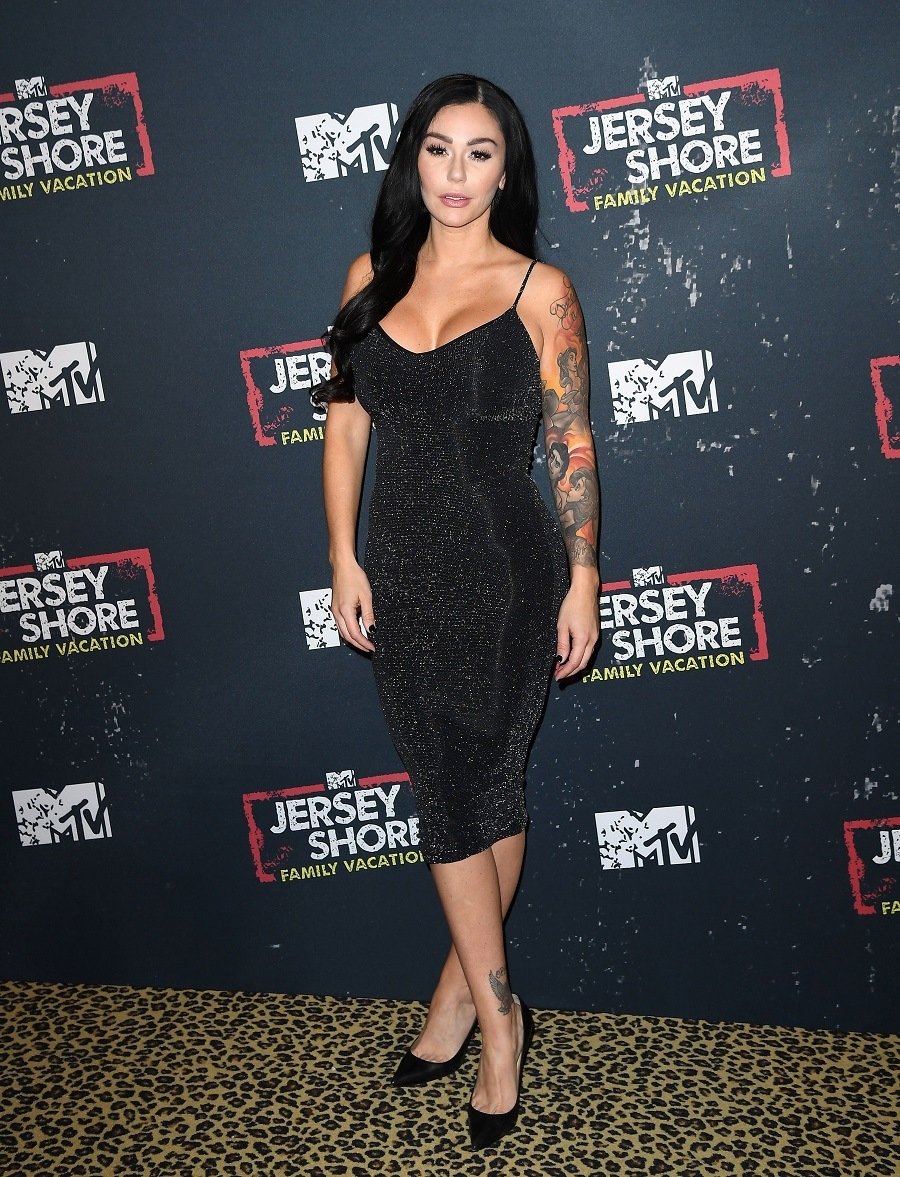 Jennifer Farley doesn't need to rely on Jersey Shore to keep her bank account full. She's been earning money by promoting tanning products distributed by the Australian Gold Company. Farley also heads JWoww Cosmetics, and previously had a now-defunct clothing line named Filthy Couture.
Farley also wrote a released a book titled The Rules According to JWOWW: Shore-Tested Secrets on Landing a Mint Guy, Staying Fresh to Death, and Kicking the Competition to the Curb, so she's got book sales going for her as well. Beyond that, she's shown up on other reality shows, including Marriage Boot Camp and Snooki & JWoww: Moms with Attitude.
Next: She made quite a name for herself.
10. Nicole "Snooki" Polizzi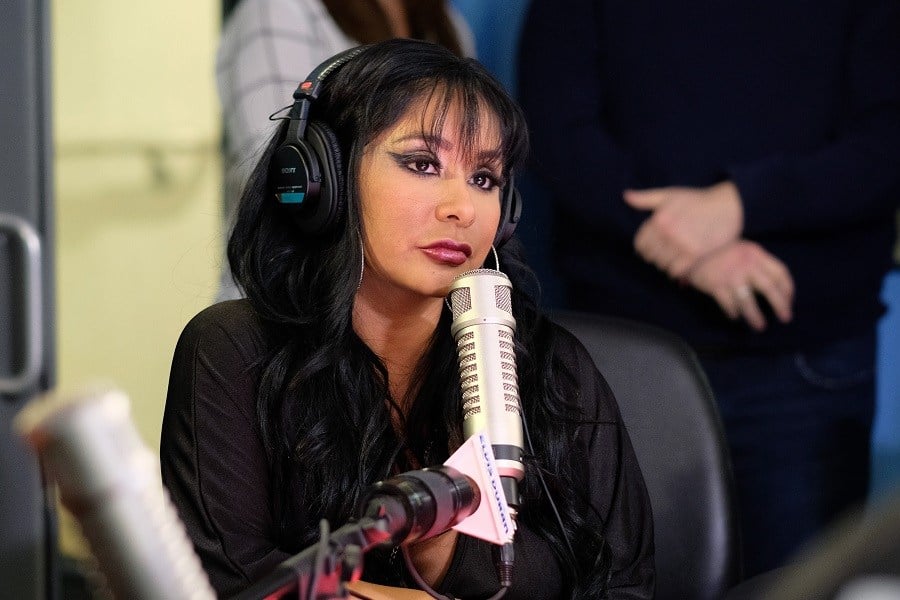 Nicole "Snooki" Polizzi has become one of the most popular Jersey Shore cast members. Polizzi kept her cash flowing by showing up on Dancing with the Stars and The New Celebrity Apprentice.  In 2010, Polizzi released her own line of house slippers made to look like sneakers. She was even seen wearing them in public.
Polizzi also earns money through book sales. She has written five books: Strong is the New Sexy, Baby Bumps, A Shore Thing, Gorilla Beach, and Confessions of a Guidette.
Next: She wasn't with the cast from the beginning.
11. Deena Cortese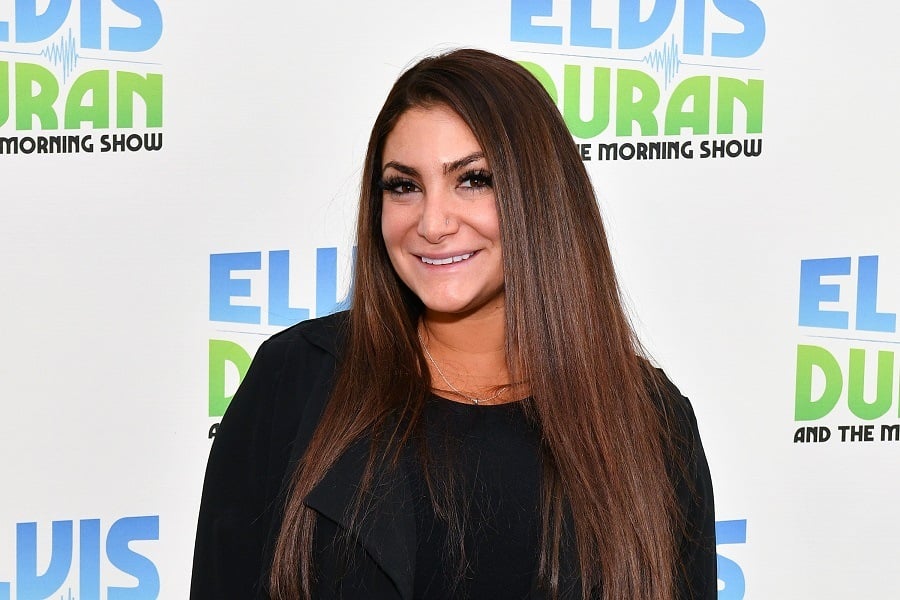 Deena Cortese might not have appeared on season one, but after he debut on season three, she's been able to keep herself afloat. She's appeared on VH1's Couples Therapy, and also earns money from sponsored Instagram ads — not unlike the Kardashians.
Next: She has an unusual job for a reality TV star.
12. Angelina Pivarnick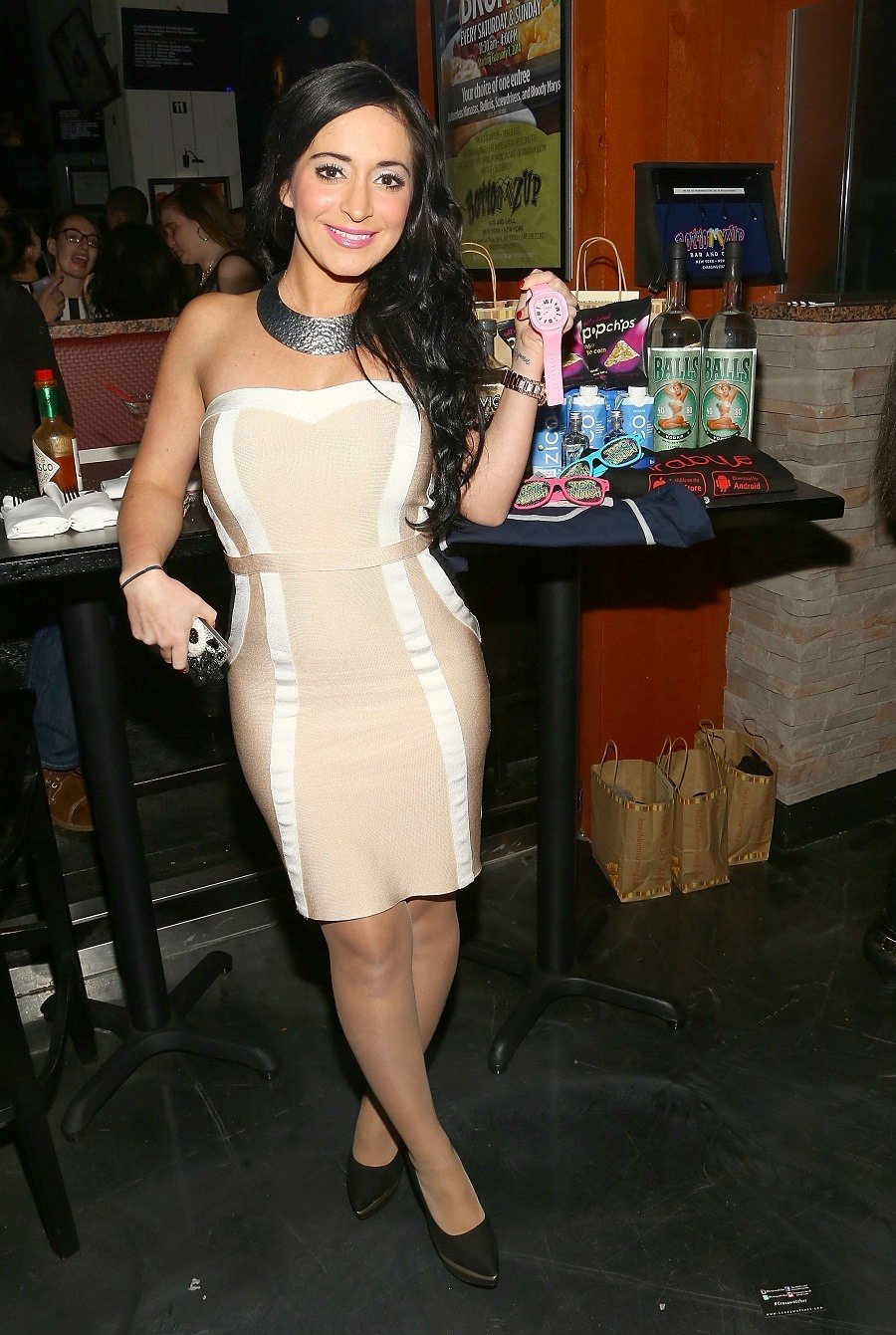 Angelina Pivarnick is an enterprising earner. Not only does she pick up her earning from Jersey Shore, but she also works with TNA wrestling. Beyond that, she's appeared on VH1's Couples Therapy. Pivarnick moonlights as an EMT in New York whenever she's not appearing on TV.
 Check out The Cheat Sheet on Facebook!
Additional reporting by John Wolfe