Sammy Hagar Regrets Revealing Eddie Van Halen's 'Dark Side'
Sammy Hagar is a rock star, entrepreneur, author, and television personality. Hagar has been a vital part of the rock music scene since the '70s, when he started performing with the band Montrose.
However, it was his stint with Van Halen in the '80s that really catapulted him into superstardom—and even when he left the band, fans couldn't get enough of hearing about his days with the raucous rock group. Following the tragic death of Eddie Van Halen in late 2020, Hagar has opened up about his relationship with the rock legend.
In a June 2021 interview, Hagar even admitted that he regretted writing some of the sordid details of Van Halen's life in his 2011 memoir.
When did Sammy Hagar play with Van Halen?
Hagar was born in 1947 and was drawn to music at a very early age, fronting his first band when he was just a teenager. In the '70s, Hagar joined up with the rock band Montrose, according to All Music, touring around the United States and earning acclaim for songs like "Bad Motor Scooter." After Hagar was fired from the band in 1975, he launched a successful solo career. In 1985, after a few years of performing solo, Hagar joined up with Van Halen, one of the biggest rock bands in the world at the time.
Hagar, who replaced David Lee Roth as the band's lead vocalist, and many credited Hagar with helping to revitalize the band. However, by the mid-90s, there were internal problems in Van Halen, and trouble between the band members caused Hagar to split from the band in 1996. According to Musician Guide, Hagar maintained that he was fired while the remaining members of Van Halen insisted that Hagar facilitated the split because of his desire to pursue a solo career.
What did Sammy Hagar say about exposing Eddie Van Halen's 'dark side'?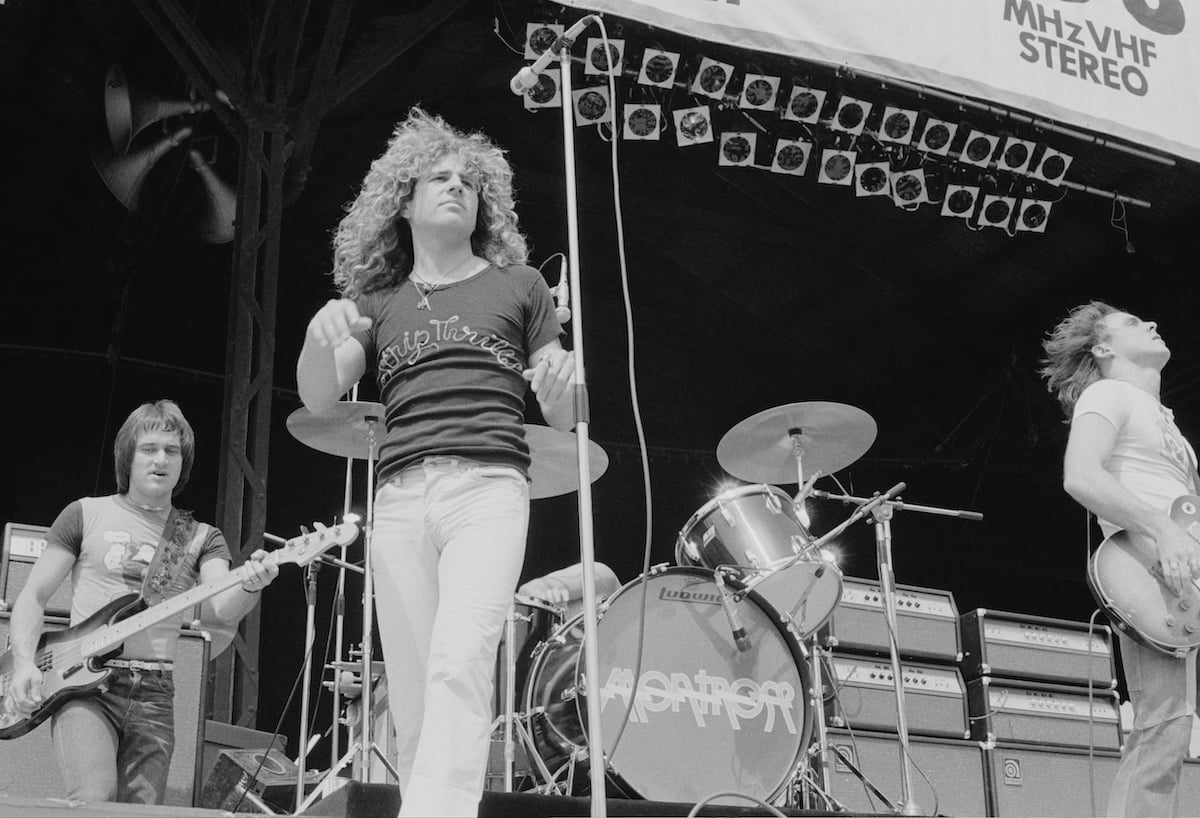 Hagar went on to experience incredible solo success and even briefly reunited with Van Halen in 2003. However, the release of Hagar's memoir in 2011 caused many fans to question his relationship with Eddie Van Halen – especially since Hagar spared no details when it came to Van Halen's alleged substance abuse. At one point in the book, according to Ultimate Classic Rock, Hagar wrote that he was shocked when he visited Van Halen's home in 2004: "It looked like vampires lived there. There were bottles and cans all over the floor. The handle was broken off the refrigerator door. There were spider webs everywhere."
In a 2021 interview with Paulo Baron and Regis Tadeu, Hagar revealed that he regrets writing what he did about Van Halen in light of the guitarist's tragic death in October 2020.
"More than anything, because of the untimely and tragic death of Eddie Van Halen, I apologize from the bottom of my heart for exposing his dark side to where I don't think anyone wants to hear that now," Hagar said. "Unfortunately, it's in the book…it's true, it's all true. If I wrote the book today, I would only put the good of Eddie Van Halen, because he was such a brilliant, genius guitar player and such a great friend and a great partner — until everything went wrong, like everything else."
What is Sammy Hagar doing now?
Hagar clearly has great memories of Eddie Van Halen but the singer has not allowed himself to live in the past, and over the past several years, has become one of rock and roll's most prolific entertainers. He still performs with his latest group, Sammy Hagar and Circle, and has written several popular books—including his latest, Sammy Hagar's Cocktail Hits, which features a plethora of the rocker's favorite mixed drink recipes.
RELATED: You Probably Never Realized These Celebrities are Business Owners