Sandra Bullock Fans Can Stay in a $6.5 Million Georgia Island Getaway That Once Belonged to Her
In 2021, Sandra Bullock sold her beachfront compound on Tybee Island, Georgia, after owning it for about two decades. And for around $2000 a night, fans can stay in the island mansion where the superstar once kicked back. For an extra perk, they could also explore the beaches where Miley Cyrus and Liam Hemsworth filmed the movie that kicked off their Hollywood love story.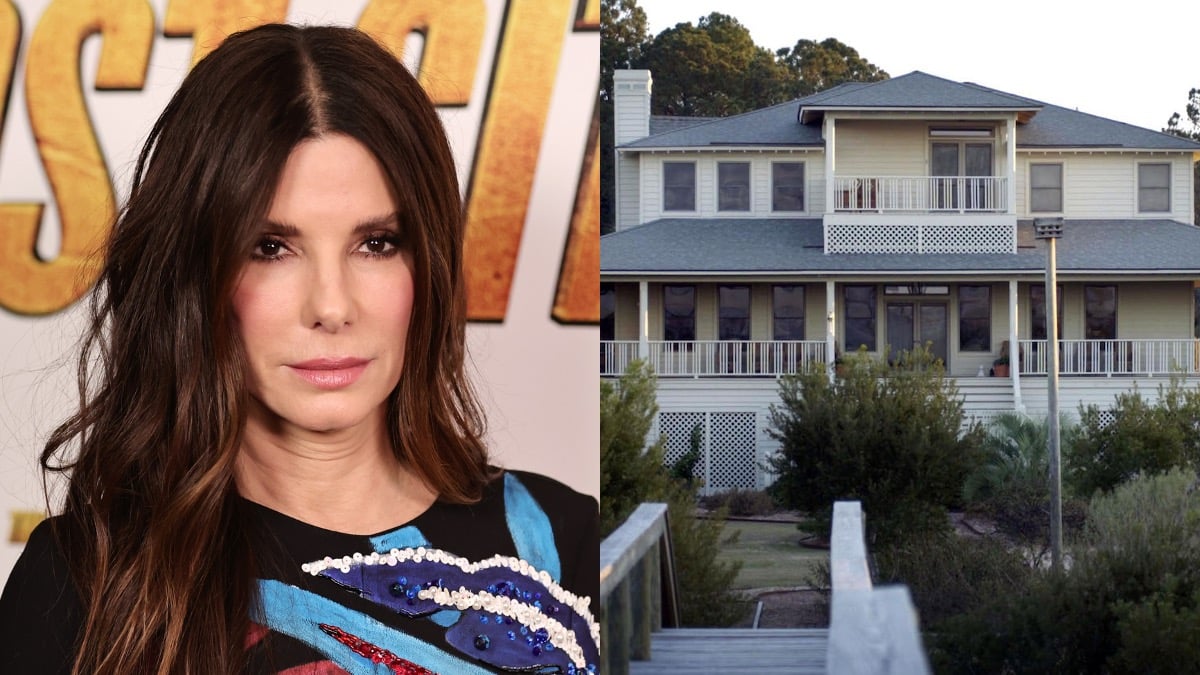 Sandra Bullock purchased her home on Tybee Island, Georgia in 2001
According to Market Watch, Bullock supposedly liked the area after filming scenes from Forces of Nature with Ben Affleck there. She purchased the property just outside Savannah in multiple transactions, starting with the main house at around $1.5 million in 2001.
She renovated the home and eventually listed it as a vacation rental for around $1,400 a night. In 2019, she asked $6.5 million for the main house, but she didn't get a taker. The price fell to about half the original ask, and the home sold in 2021 for over $3.1 million. An adjoining guest house went to a separate buyer for $1.05 million.
The houses sold fully furnished, though Bullock removed some of her possessions. Market Watch noted the sale was "the highest sale price ever recorded in the city of Tybee Island, according to the Savannah MLS."
Elbaroda Hideaway vacation rental on Tybee Island, Georgia
Bullock's former home is called Elbaroda Hideaway and is listed for rentals through a small agency called Tybee Vacation Rentals. The gorgeous island is just a short trip from historic downtown Savannah. As such, it's sometimes referred to as Savannah's beach.
According to Tybee Vacation Rentals, "Elbaroda Hideaway is a spacious and well-appointed home and a magnificent private oasis located on the secluded North end of the island."
VRBO currently averages the rental at $1,784 a night. The main house sits on more than an acre and is fenced for celebrity-level privacy. The home also boasts a pool, breezy porches, and quick beach access. And, of course, gorgeous views of palm trees and the waterfront surround the place to top it all off.
A glimpse at the agency's pictures will show the same house featured in a CBS report. The rental description says that the "5-star Tybee vacation home has been professionally decorated with a mix of comfortable furnishings, antiques, and extra amenities that will inspire a relaxing island vacation."
Miley Cyrus and Liam Hemsworth filmed 'The Last Song' on Tybee Island, Georgia in 2009
While staying in such a luxurious home as one previously owned by Bullock, some vacationers might choose not to leave the house much. But there's a lot to do and see on Tybee Island, where former lovebirds Cyrus and Hemsworth found romance while making The Last Song in 2009. They even visited again in 2017 after reigniting their old spark.
According to Cosmopolitan, the former couple met on the set of The Last Song and kicked off about a decade's worth of on/off speculation. Following their marriage in 2018, they eventually split, and seemingly for good, in 2019.
The chapel from The Last Song is still standing, though, and can be rented for movie-scene weddings.
RELATED: Keanu Reeves Once Called This Steamy Kiss With Sandra Bullock the 'Most Memorable' Part of Filming