Sandra Bullock Revealed the Keanu Reeves Trait That 'Drives People Crazy'
It's hard to imagine anything remotely unpleasant about Keanu Reeves, but Sandra Bullock said there's one thing about him that "drives people crazy." Reeves has earned a nice-guy reputation over the years — and even Bullock's criticism revolves around a pretty sweet trait.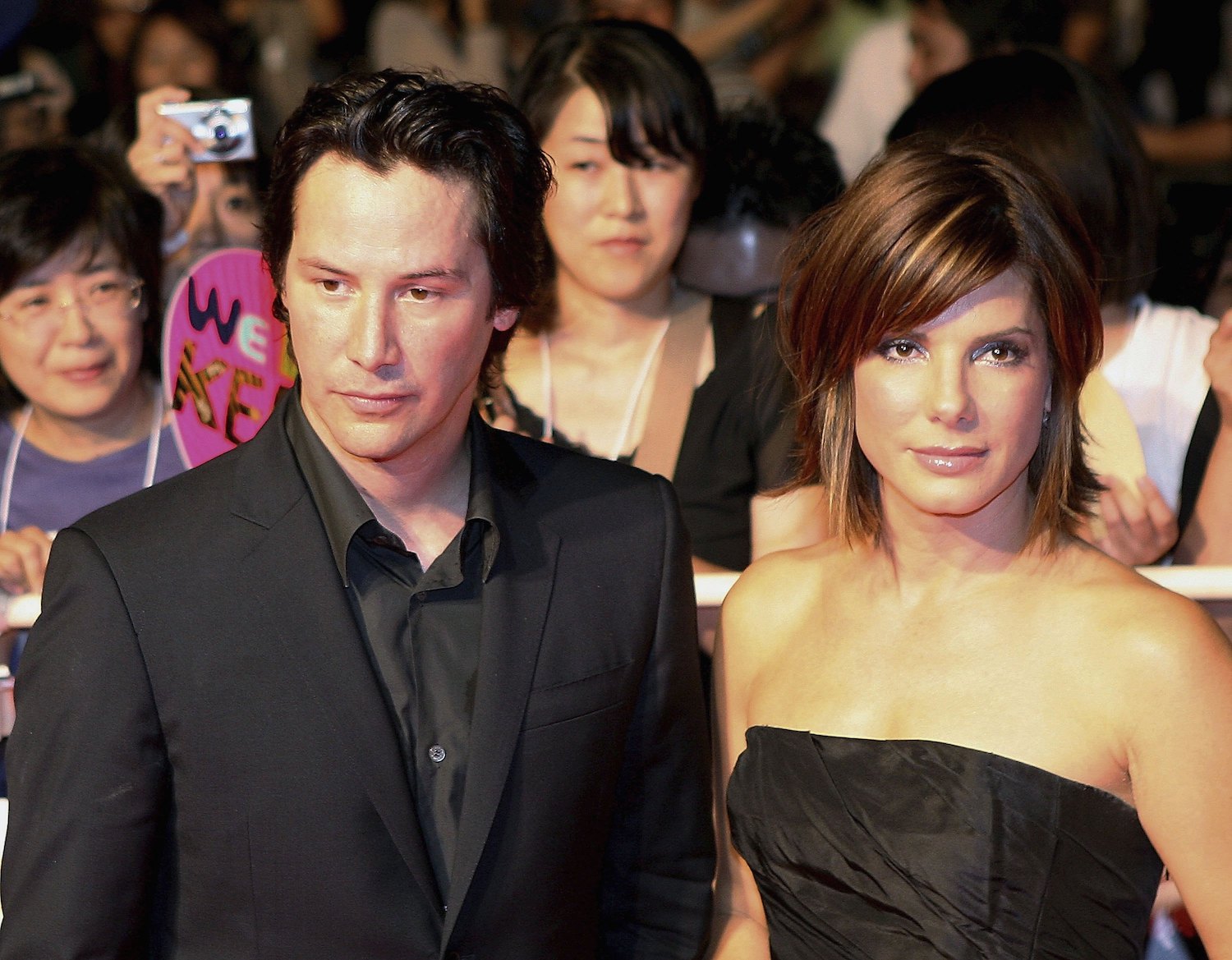 Sandra Bullock revealed Keanu Reeves' trait that 'drives people crazy'
In a November Esquire article about Reeves, Bullock shared some inside scoop about what it's like to be in her Speed co-star's orbit. He lives up to his nice guy rep, but Bullock revealed there is one thing about him that "drives people crazy."
"He's a listener," Bullock shared. "And it drives. People. Crazy."
The two met when they made Speed and formed a lifelong friendship. She witnessed first-hand how impeccable Reeves is at listening, sharing a story that illustrated it perfectly.
Bullock mentioned to him in conversation a year after Speed that she never had champagne and truffles. He asked her, "Really?" and she told him, "Nope, never had 'em."
Reeves came to her house a few days later with flowers, champagne, and truffles. He told Bullock, "I just thought you might want to try champagne and truffles to see what it's like." 
He sat down, they had champagne and truffles, and she painted his nails black. Reeves' visit was short, however, because he had a date.
"That's what I mean that it drives you crazy," Bullock explained.
Bullock shared that Reeves takes his time in a conversation
Bullock went on to share how Reeves can take his time with conversations. "When I first met him, I would spend as much time as I could filling a silence, just to feel comfortable," she explained. "And the more I jibber-jabbered on, the quieter he would get. And I thought, 'I don't understand what's happening! He's looking at me with eyes of confusion. He's quiet. Did I say something to offend him?'"
Reeves was just listening, and, she shared, he'd respond in his own time. "And then a day or two later, he would arrive with a note or a little package, saying, 'I thought about what you said.' And he would have his response," she explained.
Bullock added, "How many people do you know like that?"
Was Sandra Bullock ever with Keanu Reeves?
Bullock and Reeves never dated, which she considers a positive thing. "Keanu's a guy who, I feel like, is friends with every woman he's ever dated," Bullock said. "I don't think there's anyone who has something horrible to say about him. So maybe we could have survived. I don't know."
Bullock reflected on how it worked out for the best that never became romantically involved. "But we didn't have to survive anything," she continued. "We just get to grow up together on parallel roads and tip our hats and meet for a dinner and try to work together."
The actor added, "And the longer time goes on, the more in awe I am of the human being. Would I have been able to say that if he had dumped me and made me angry? Probably not."