Sandra Bullock Offered Ben Affleck Breath Mints Before Shooting Kissing Scenes in 'Forces of Nature'
While Bullock and Affleck's connection was evident in the movie, it turns out that the Miss Congeniality star was less than thrilled about kissing her co-star on-screen.
Sandra Bullock has shared on-screen kisses with several of the most popular male actors in Hollywood. From Ryan Reynolds to Keanu Reeves, the Blind Side actor is no stranger to filming romantic scenes with attractive counterparts.
While it's likely she didn't mind locking lips with her co-stars to bring love to life on the big screen, it turns out that kissing fellow Forces of Nature star Ben Affleck was far from enjoyable for Bullock.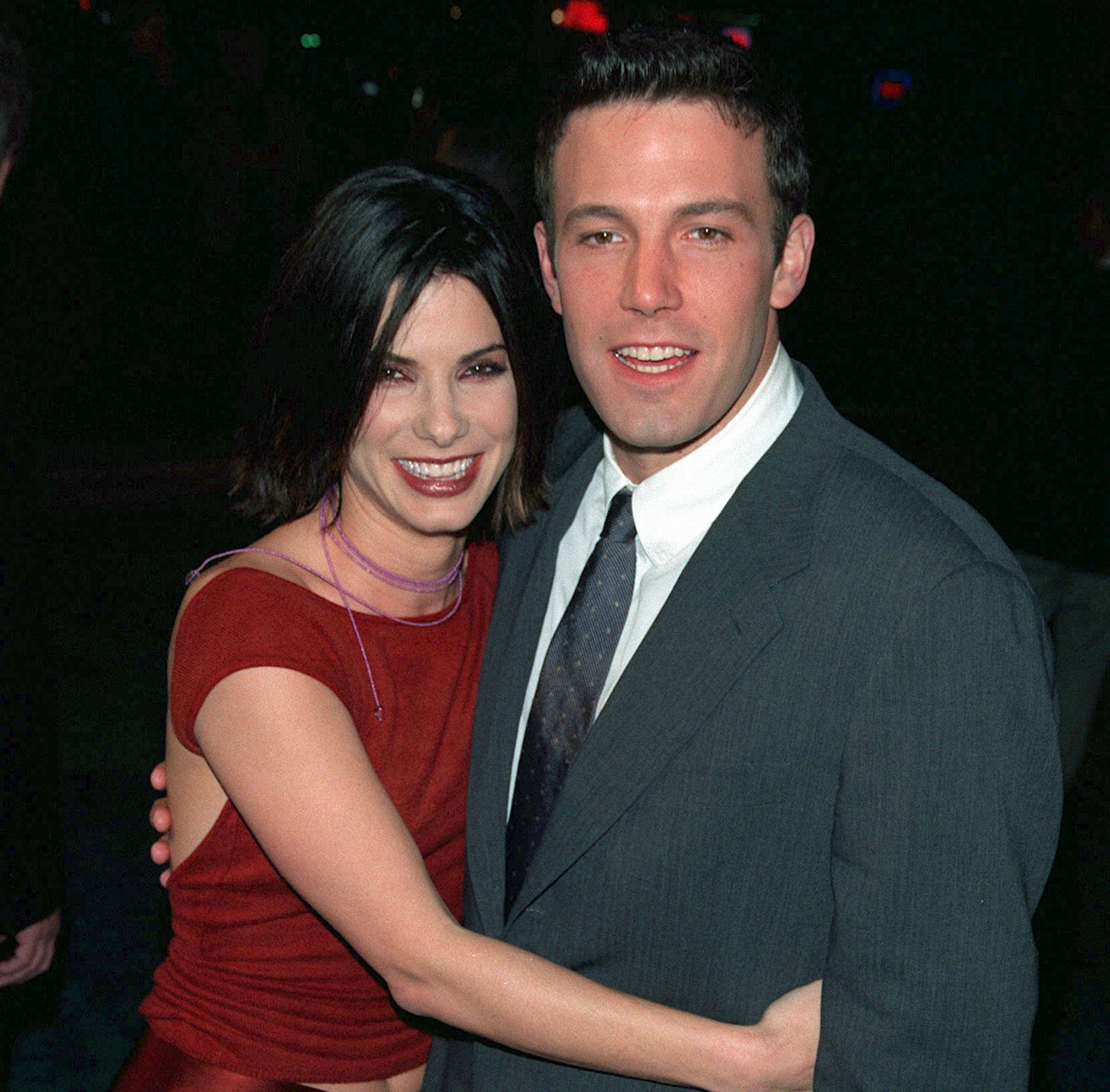 Sandra Bullock is an award-winning actor
Bullock is an acclaimed actor who has starred in a number of celebrated films throughout the years. Since grabbing the wheel of a hijacked transit bus in the 1994 action film, Speed, her career hasn't slowed down.
While she has several wide range action roles in her filmography, the Oscar-winner has easily tackled multiple genres over her more than 30-year career.
From starring as the lead in the 2018 Netflix thriller Bird Box to playing the crazy stalker with a penchant for crossword puzzles in the comedy All About Steve, Bullock has proven that she can easily command the screen playing any character.
But her most prominent roles are the ones she's had in romantic comedies such as While You Were Sleeping, Practical Magic, Two Weeks Notice, and The Proposal, all of which she has received nominations for at major award shows.
Ben Affleck has had several notable movie roles
Like Bullock, Affleck is one of the best-known actors in Hollywood. Though he doesn't have a tremendous range like many other actors of his stature, Affleck has been in a number of well-known dramas and studio films.
From playing a supporting character in the Academy Award-winning film, Good Will Hunting, to starring as the plucky USAF pilot Rafe McCawley in Pearl Harbor, Affleck has had some pretty memorable roles over the years.
But he's best known for starring as the leading man in box-office hits such as Chasing Amy, Gone Girl, and Batman vs Superman: Dawn of Justice.
Though he's better known for his portrayals in dramas than he is for starring in romantic flicks opposite of a leading lady, there's been a few times Affleck has taken on roles in romantic films.
In addition to Pearl Harbor, the actor has starred several rom-coms including the 2003 film Gigli opposite of ex-girlfriend Jennifer Lopez and the 2004 movie Jersey Girl, alongside Liv Tyler.
While not all of Affleck's lighthearted films have been relationship-driven, plenty of them have allowed the actor to lock lips with his co-stars. However, not everyone who's had to kiss him has enjoyed their on-screen lip-lock.
Sandra Bullock and Ben Affleck locked lips in 'Forces of Nature'
Both Bullock and Affleck have starred in many films throughout their successful careers. But there's only one film the two actors have appeared in together — and that's the 1999 rom-com Forces of Nature.
In the movie, Affleck portrays Ben Holmes, a writer from New York City who travels to Savannah, Georgia with free-spirited drifter Sarah (Bullock) after their flight encounters issues upon takeoff.
As they're traveling down south, Ben and Sarah form a close bond. There's even a point when Ben considers breaking up with his fiancée and allowing fate to pair him with Sarah.
The film's intriguing romance and quirky comedy hold viewers' attention from start to finish, and Ben and Sarah's chemistry makes it even more enjoyable to watch.
But while Bullock and Affleck's connection was evident in the movie, it turns out that the Miss Congeniality star was less than thrilled about kissing her co-star on-screen.
According to media outlets, Affleck suffers from such bad halitosis that Bullock complained about his breath on the set of Forces of Nature. The Guardian even reports that Bullock gave Affleck a box of mints so that she could complete kissing scenes with him.
Talk about suffering for your craft!