Intruder Tried to Break Into Sandra Lee's Home 1 Month After Storage Unit Theft
Sandra Lee is one of the Food Network's biggest stars, a celebrity chef who rose to fame thanks to the success of her show Semi-Homemade Cooking with Sandra Lee. In addition to the overwhelming popularity of that show, Lee has written a number of bestselling books and hosted other cooking shows on Food Network.
Lee has become a pop-culture icon, known for her outrageous Halloween costumes and her long-term romance with New York Governor Andrew Cuomo. In recent weeks, Lee has been making headlines for a series of unfortunate incidents, including an attempted break-in to her luxurious California home. 
How did Sandra Lee become famous?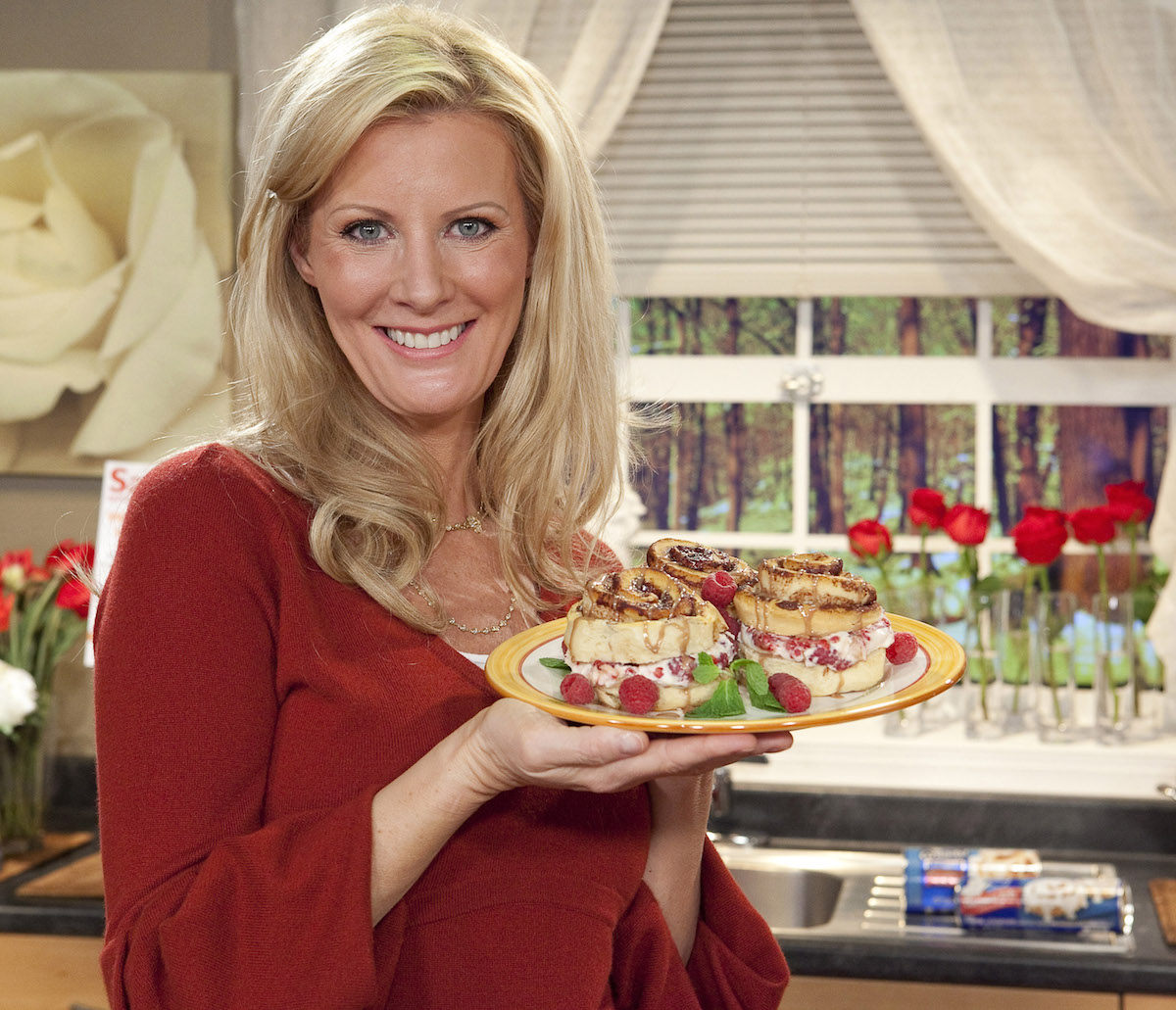 RELATED: Television Chef Sandra Lee Is Gaining Weight on Purpose
Lee was born in California in 1966. As a child, Lee and her family experienced food insecurity, and the family sometimes had to go on food stamps in order to make ends meet. Still, Lee was determined to make a good life for herself and went on to attend a two-week recreational course at Le Cordon Bleu, which jumpstarted her affection for cooking and the food industry.
Lee first rose to prominence in 2003 when she started appearing on the Food Network in the series Semi-Homemade Cooking with Sandra Lee. Not only did Lee's show feature a mix of recipes, usually created around a special occasion, but Lee would incorporate an arts and crafts element as well.
Lee became very popular with viewers — as did her signature cooking method. 
What is Sandra Lee best known for?
RELATED: What Is Sandra Lee's Age and How Much Older is Andrew Cuomo?
Lee became well known for her trademark "semi-homemade" cooking style, which combined 70 percent store-bought, processed ingredients and 30 percent fresh ingredients, such as fruits and vegetables. While some other high-profile chefs, most notably Anthony Bourdain, slammed Lee and her methods, many home cooks loved the way that she made cooking fun and affordable.
Lee has published several dozen books over the years and has appeared on multiple other television programs, including Sandra's Restaurant Remakes and Sandra Lee's Taverns, Lounges & Clubs.
Sandra Lee's storage lockers were recently broken into
RELATED: Does Sandra Lee Have Children With Governor Andrew Cuomo?
In her private life, Sandra Lee is well-known for her long-term relationship with Cuomo. The two dated from 2005 until 2019, and although they never got married, their breakup was amicable and Lee has gone on the record to say that they are still good friends.
Unfortunately, Lee has had some trials and tribulations in recent months, starting with an incident in February 2021 where Lee revealed to her followers on social media that her storage lockers were broken into.
"So many things were stolen," Lee revealed, admitting that the intruders had made off with many of her one-of-a-kind Halloween costumes.
"These pieces were all handmade and irreplaceable," Lee said. "A FEW of these costumes have even been seen/worn in my Holiday special(s)-one of these tv specials even won an Emmy."
A masked intruder recently tried to break into Sandra Lee's home
Only days after Lee lost many valuable possessions in the storage locker break-in, a masked intruder tried to break into Lee's Los Angeles home. According to People, the break-in occurred on February 11th, and that Lee was not home at the time of the intrusion.
Police don't yet know if the intruder is the same one who was involved in Lee's storage locker incident, but since surveillance video was able to capture footage of the suspect, the case will hopefully be solved in short order.
People revealed that Lee has upped her security in the wake of the disturbances at her home — so the coming months should bring more peace of mind for the popular chef.