Sarah Drew 'Cruel Summer' Role Is a Stark Departure From Sweet April Kepner
Former Grey's Anatomy actor Sarah Drew took on a new role in the Freeform series Cruel Summer as Cindy Turner. She is the mother of teen Jeanette Turner (Chiara Aurelia). However, Cindy and April Kepner could not be more different. Viewers who watched Drew in the long-running medical drama or Hallmark's Christmas in Vienna might be shocked to see her in this new role.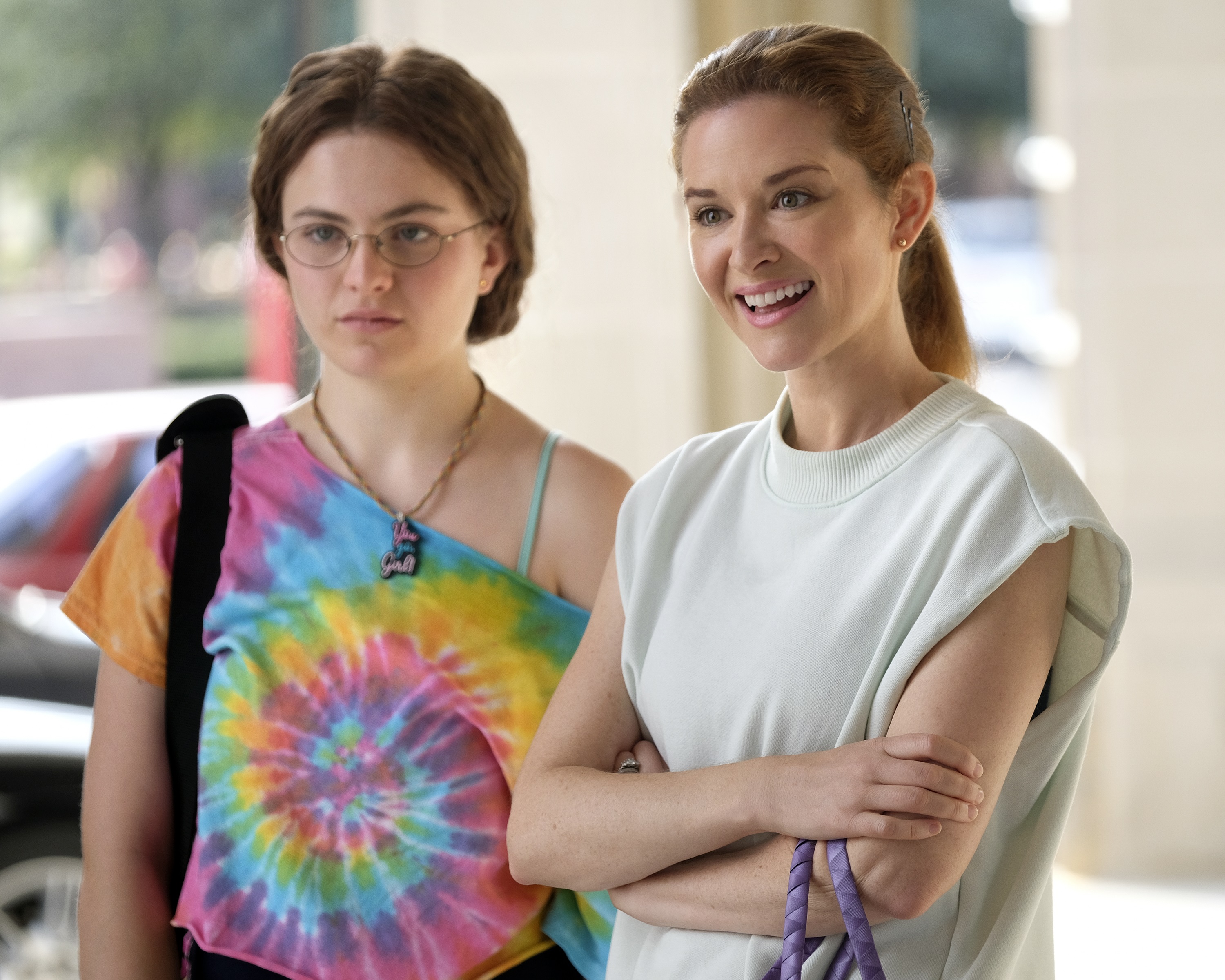 What time does 'Cruel Summer' air?
The Cruel Summer TV series airs Tuesday nights at 10 p.m. EST on Freeform. The Jessica Biel produced show is also available the next day on Hulu. The teen psychological thriller premiered on April 20, 2021. There are seven Cruel Summer episodes in season 1 of the series; however, Sarah Drew isn't in all of them.
Is 'Cruel Summer' based on true events?
The Freeform series, Cruel Summer, is not a true story. The town in Texas is fictional — Skylin doesn't exist in real life. Screenwriter Bert V. Royal created the characters and story for television. However, the plot is part of real-life scenarios.
"We're really excited to tell this story," Royal told Deadline. "That we hope will spark some interesting conversations about how our society can upend a person's life and send them to the hell of infamy before—and sometimes even, despite—the facts."
The 1990s music, clothing, and technology are accurate for the times. We see teenagers using dial-up internet and pagers instead of cell phones. Sarah Drew shared photos of herself in Cruel Summer on social media, complete with the '90s workout leggings and a leotard.
Sarah Drew 'Cruel Summer'
When viewers first met Sarah Drew as Cindy Turner in the Freeform Cruel Summer series, she seemed like a caring and affectionate mother. However, by the third episode, her true nature comes out. Of course, she cares about her daughter, but she also wants her to be popular. Cindy tells Jeanette that she was "popular and pretty" in high school. Not only was she a homecoming queen, but she was captain of the cheerleading squad.
"Honey, I was [pretty and popular], and that means that you have those good jeans," Cindy tells Jeanette.
Instead of telling her daughter that appearances don't matter, Cindy encourages Jeanette to befriend popular Kate Wallis (Olivia Holt). Then, one year later, Jeanette transformed herself into that girl her mother described. Plus, Cindy doesn't believe her daughter when she starts hearing rumors that Jeanette knew Kate was kidnapped.
Viewers don't know where Cindy Turner was in 1995. It looks like her marriage fell apart, and she didn't stand up for her daughter. 
Sarah Drew left 'Grey's Anatomy Season 14' before 'Cruel Summer'
Drew's character, April Kepner, departed Grey's Anatomy Season 14 to marry Matthew Taylor (Justin Bruening). However, she continued to remain friends with her ex-husband, Jackson Avery (Jesse Williams), and co-parent their daughter, Harriet. April is a kind soul who cares about everyone. She quit her career at the hospital to provide medical care for underserved communities in Seattle, Washington.
April broke up with Jackson because she couldn't go on anymore, pretending nothing was wrong in their relationship. She's the opposite of Cindy Turner in Cruel Summer. April had no desire to keep up appearances and wasn't afraid to speak her truth. However, Cindy only cares about what other people think. Hopefully, when viewers find out where Cindy went in 1995, her story arc might get some redemption.