Sarah Hyland, Bebe Rexha, Jane Krakowski, and Others Join the 'RuPaul's Drag Race: All-Stars 5' Judge's Panel
These judges are stealing the spotlight on this reality competition series. Here's what we know about the celebrities of 'RuPaul's Drag Race: All-Stars 5.'
Whether you're a fan of Modern Family, Unbreakable Kimmy Schmidt, Thor, or the song "Meant to Be," this season of Drag Race has plenty of surprising and exciting, celebrity guest judges sashaying to this reality competition series. Here's our look into the judge's panel of RuPaul's Drag Race: All-Stars 5.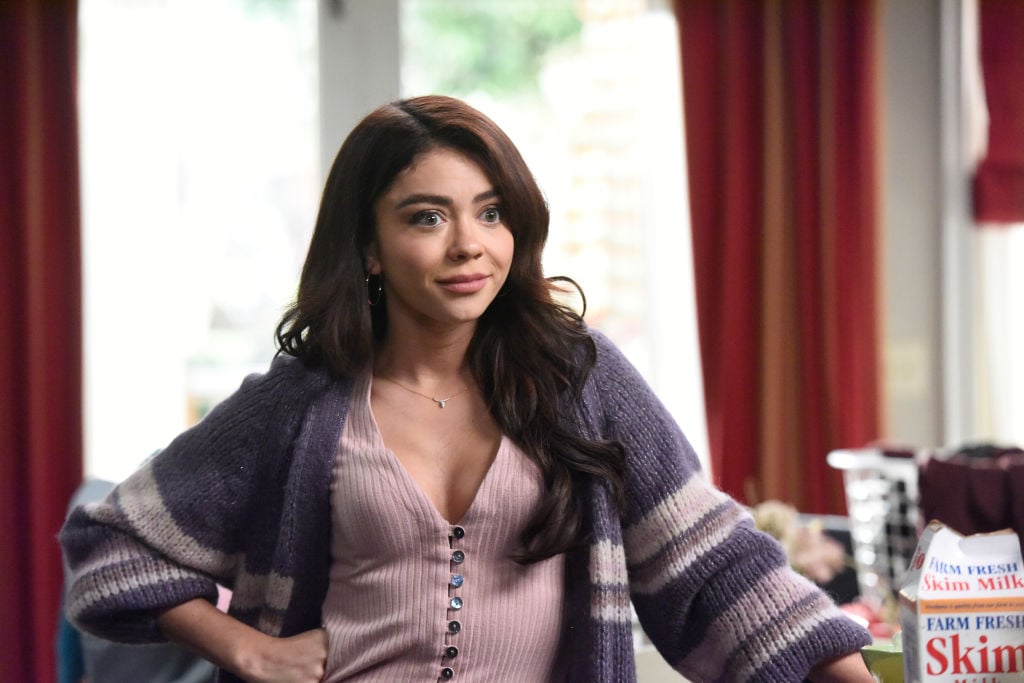 There's a new season of 'RuPaul's Drag Race: All-Stars,' squirrel friends 
Gentlemen, start your engines. Thanks to the latest season of this RuPaul's Drag Race spinoff, fans are one week closer to finding out whose picture will be hanging in the "Drag Race Hall of Fame." During June 2020, RuPaul premiered the highly anticipated All-Stars season 5.
Queens competing for the crown in this season include Alexis Mateo (Season 3 and All-Stars 1), Blair St. Clair (Season 10), Derrick Barry (Season 8), India Ferrah (Season 3), Jujubee (Season 2 and All-Stars 1), Mariah Paris Balenciaga (Season 3), Mayhem Miller (Season 10), Miz Cracker (Season 10), Ongina (Season 1) and Shea Couleé (Season 9.)
"For All-Stars 5, we've come up with a new twist that is so twisted it's guaranteed to twist your twisted minds," RuPaul said in a statement, according to The Wrap. Who better to witness this tomfoolery than award-winning actors, artists, and activists, all seated behind the judge's panel. 
Judges this season include Ricky Martin and Sarah Hyland
The judges this season have a front-row seat to all of this charisma, uniqueness, nerve, and talent. Although the elimination decision is predominantly made by the queens, these celebrities still have a chance to throw in their two cents regarding the competition.
During the first episode, that meant award-winning artist Ricky Martin, who expressed his admiration for queens like Alexis Mateo and Mariah Paris Balenciaga. He even had a hair flipping moment, inspired by Blair St. Clair, right next to RuPaul and the main Drag Race judges.
Other celebrity guest judges this season include Tessa Thompson, Martyn Lawrence Bullard, Nicole Byer, Sarah Hyland, Tommy Dorfman, Jeffrey Bowyer-Chapman, Bebe Rexha, Jane Krakowski, Sam Richardson, Todrick Hall, and Madison Beer.
Past celebrity judges on 'RuPaul's Drag Race' include Ariana Grande, Miley Cyrus, and Lady Gaga
Although this season includes a number of exciting and surprising celebrities, in the past, seasons of RuPaul's Drag Race included celebrities like Demi Lovato, Ariana Grande, and even U.S. Representative Alexandria Ocasio-Cortez.
For the premiere of season 9, Lady Gaga dressed as her drag alter-ego, Ronnie, to surprise the contestants with her entrance. For season 11, Miley Cyrus disguised herself as a member of the crew to see how long it would take contestants to discover it was really her. (Spoiler alert: it wasn't very long at all.)
New episodes of RuPaul's Drag Race: All-Stars 5 premiere on a weekly basis on the television network, VH1. Already released episodes of this series and spinoffs like Untucked are available for streaming with a subscription on VH1.com.