Sarah Jessica Parker Explains How She Summoned up the Courage To Leave Robert Downey Jr.
Sarah Jessica Parker and Robert Downey Jr. were in a serious relationship for seven years. They met on the set of the 1984 film, Firstborn, and instantly fell in love. And although they planned on getting married, the Iron Man star's struggles with addiction to drugs and alcohol ultimately led to their split. Unfortunately, love was not enough for their relationship to sustain itself.
But how did Parker finally summon up the courage to leave Downey? The actor explains below.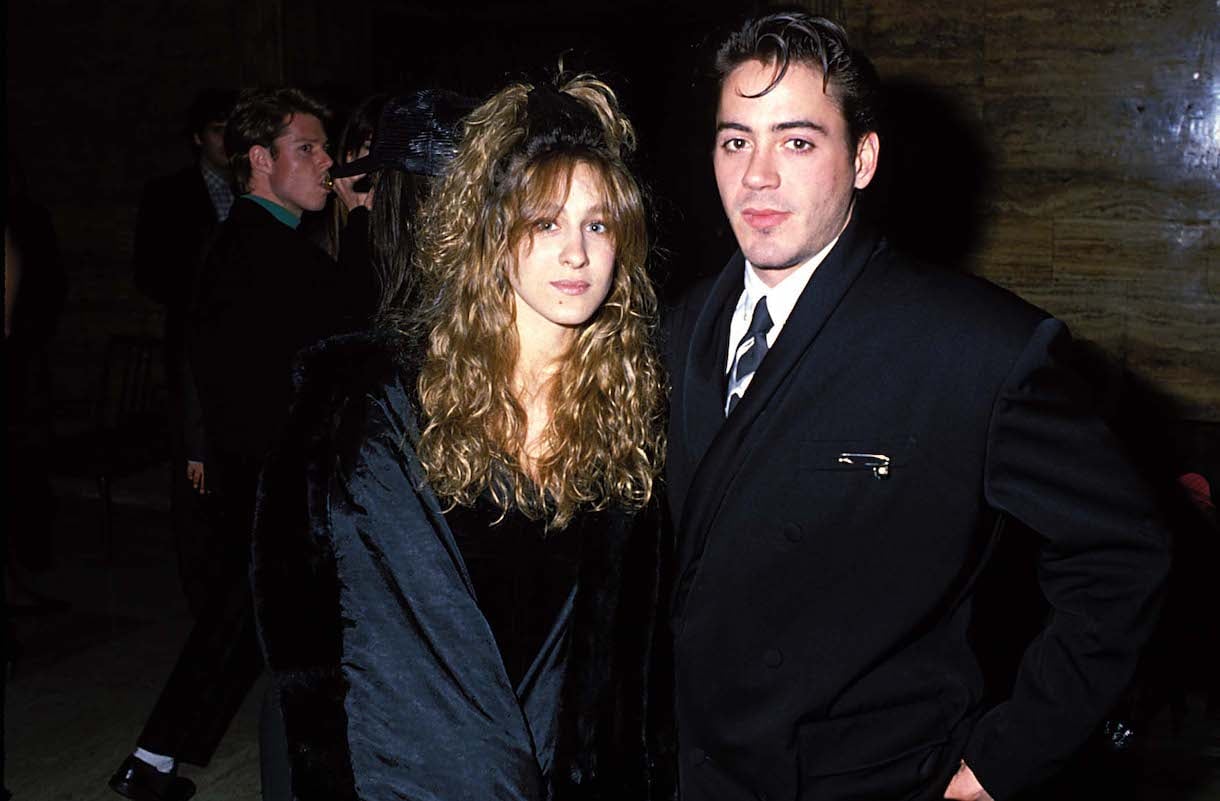 Sarah Jessica Parker and Robert Downey Jr. lived together in the 1980s
Parker and Downey were madly in love at one point, and they believed they would be spending the rest of their lives together. They even shared a home in LA, despite their young age. And although they were only in their early 20s at the time, they already had plans to get married.
"We want a Jewish wedding at Le Mondrian Hotel with flamenco dancers," said Downey in a 1985 interview with People Magazine.
"And a band that's not half as good as Lawrence Welk," added Parker. "And lots of balloons and bubbles and a nice linoleum floor that looks like marble."
"I'm really happy with Sarah, and I don't want to ruin it by planning too far ahead," said Downey. "But the way I feel now, marriage looks like where we're headed."
He even gave the Sex and the City actor a diamond ring.
"It's kind of a hanging-out-together ring," said Parker.
Sarah Jessica Parker eventually had to leave Robert Downey Jr.
Despite their love for one another, Parker felt the relationship was no longer healthy for her. In fact, she compared her relationship with Downey to that between a mother and a child. This was mainly because she was always looking after him in a way that a parent would for their kid.
This dynamic didn't work for Parker, who felt she couldn't constantly be taking care of a grown adult. The situation eventually became too toxic.
"Eventually, I guess I just summoned the courage to leave him," Parker reveals in the WTF podcast with Marc Maron. "The biggest hardest choices about those kinds of relationships are feeling brave enough to leave, even if you think they're going to die. Because you stay, not because you're in love anymore- You love this person, and you're afraid they're going to die if you aren't there to shore up their base every single solitary day… I just didn't want him to die."
The 'Iron Man' star says love wasn't enough to save their relationship
According to Downey, he was very much in love with Parker. But sadly, his battle with addiction ultimately destroyed what they once shared.
"I was in love with Sarah Jessica," he confessed to Huffington Post, "and love clearly was not enough. I was meant to move on. And, after some heartache, she was meant to find her home with a great star." Referring to her current husband, Matthew Broderick, Downey says, "He is a lot more gifted and grounded than I ever was."