Sarah Jessica Parker Fabulously Shuts Down 'Misogynistic Chatter' Around Her 'and Just Like That' Look
Sarah Jessica Parker is a fan-favorite actor, style icon, and social media superstar who is well known to a generation of TV viewers thanks to her role as Carrie Bradshaw in the groundbreaking series Sex and the City. Parker, who will soon be seen stepping back into Carrie Bradshaw's signature designer shoes, has been featured in a lot of social media posts lately, with fans and paparazzi alike snapping pictures of the star hard at work filming the brand-new Sex and the City revival. While much of the buzz surrounding Parker is positive, there have been some negative remarks levied at the star because of her appearance—and in a recent interview, Parker addressed the haters. 
Sarah Jessica Parker is reprising her role as Carrie Bradshaw in 'And Just Like That'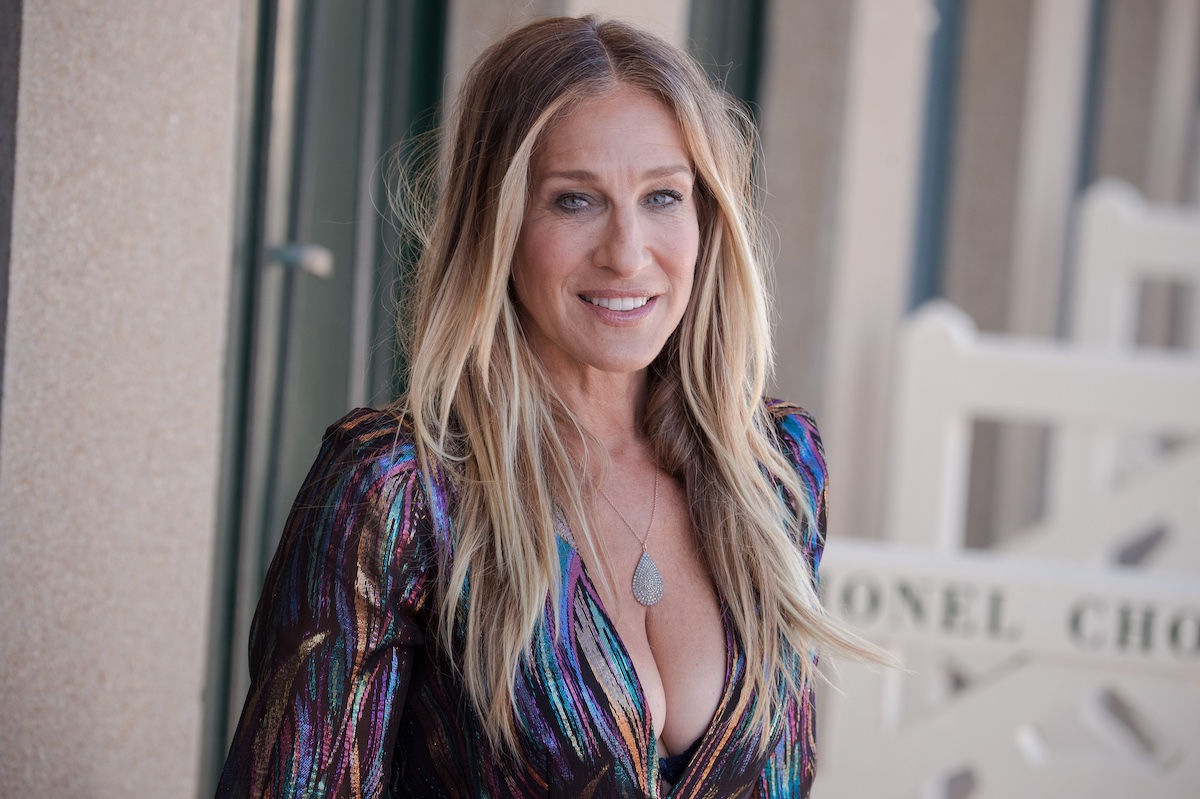 In mid-2020, showrunners announced that most of the original Sex and the City stars would be returning to the small-screen, reprising their roles in a brand-new revival titled And Just Like That... While the plotline of the new series, which is set to premiere on HBO Max in December 2021, has been kept strictly under wraps, many fans have spotted the stars of the series, including Parker as Carrie Bradshaw, out and about filming in New York City.
While most fans are very excited to see Parker back in action as Carrie, some of the comments on social media posts featuring the star are less-than-positive. In a recent interview, Parker addressed the negative remarks, and in particular, had words to say for those people who accuse her of looking too old to play Carrie. 
What did Sarah Jessica Parker say about the 'misogynistic chatter' surrounding her looks?
In a recent interview, Parker slammed the critics who mock her graying hair. As reported by People Magazine, Parker said "there's so much misogynist chatter in response to us that would never. Happen. About. A. Man. Gray hair gray hair gray hair. Does she have gray hair?' I'm sitting with Andy Cohen, and he has a full head of gray hair, and he's exquisite. Why is it okay for him?"
Parker went on to note that people can be "especially judgemental" on social media, saying "'She has too many wrinkles, she doesn't have enough wrinkles.' It almost feels as if people don't want us to be perfectly okay with where we are, as if they almost enjoy us being pained by who we are today, whether we choose to age naturally and not look perfect, or whether you do something if that makes you feel better…I know what I look like. I have no choice. What am I going to do about it? Stop aging? Disappear?"
Some fans have spoken out in Sarah Jessica Parker's defense
While there has undoubtedly been criticism on social media regarding Parker's looks, there are some who have openly come to the star's defense, praising the way she has apparently embraced the aging process. Supermodel Paulina Porizkova recently took to Instagram to sing Parker's praises. According to Page Six, Porizkova wrote "I've been seeing photos of Sarah Jessica Parker in the media, and every time I think 'oh thank you thank you!' Someone who is my age who looks like me. I see my lines and droops and silver roots mirrored, and I love it."
The model wrote that seeing Parker makes her feel like she's not a "freak" for aging, and called out how "amazing" she thinks Parker looks. Clearly, Parker is making an impression, with her confidence and willingness to age naturally providing inspiration for even high-profile fans.