Sarah Jessica Parker Loved To Sniff Leather Shoes When She Would Go Shopping As a Kid
The internet has been in a frenzy ever since it was announced that Sex and the City will be making a return to HBO. HBO Max recently confirmed the show will receive a 10-episode revival titled And Just Like That…, according to Variety.
Everyone is excited to see where fashionista and writer Carrie Bradshaw will have ended up in her 50s, but one thing is for certain: she will definitely still have an absurd collection of shoes.
Sarah Jessica Parker also has a love for designer shoes in the real world, that's spanned her entire life. In fact, she loves shoes so much that she used to sniff leather shoes when she would go shopping as a kid.
Sarah Jessica Parker and Carrie Bradshaw both love designer shoes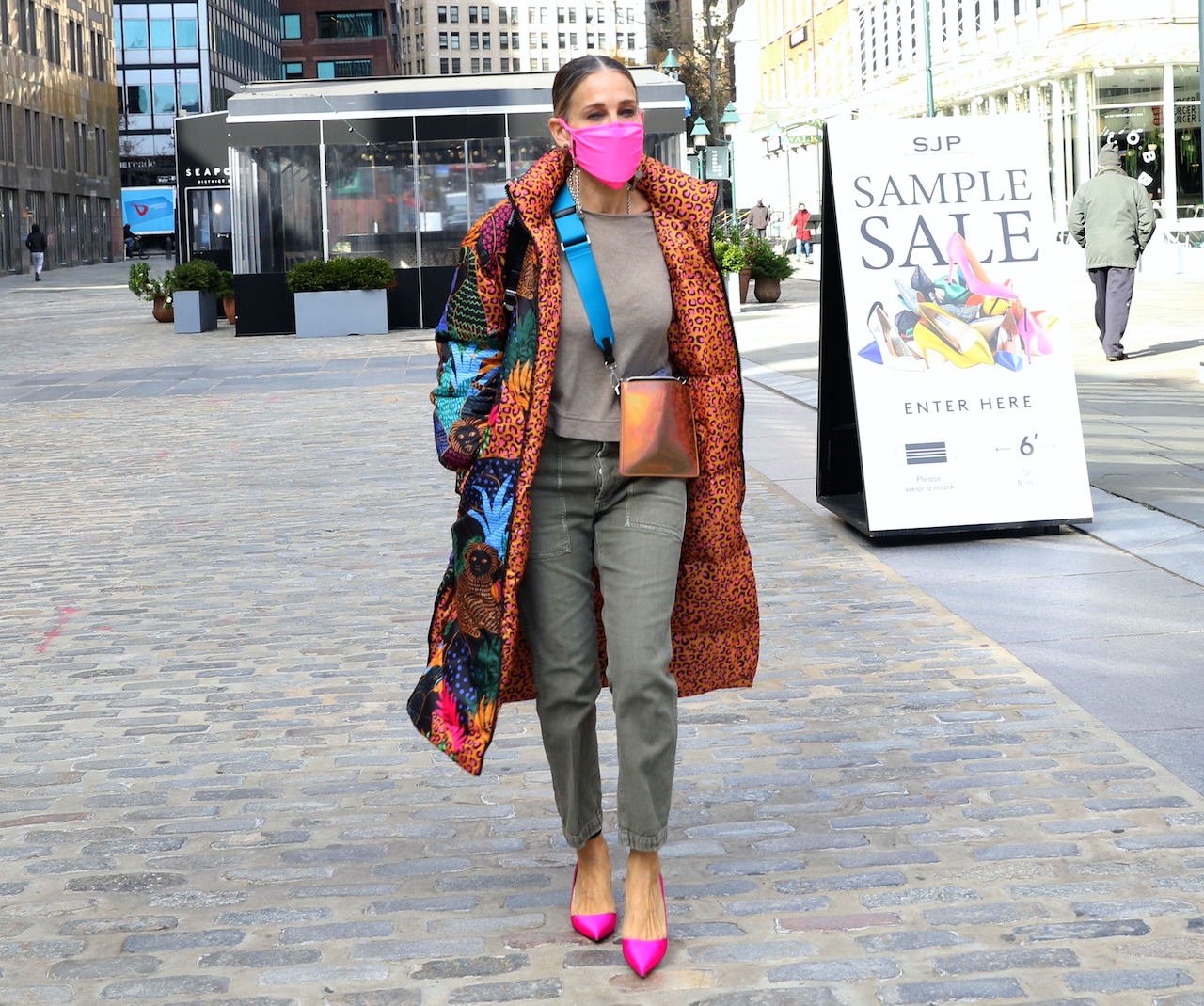 Although Parker has stated on numerous occasions that she and Carrie Bradshaw have vastly different personalities, they both share a love for designer shoes. She explained the commonality during a resurfaced 2001 interview with Oprah.
"That's a very convenient overlap of character and person," Parker said. "That I don't have to dig very deep to understand, this affinity she has for shoes."
She used to sniff leather shoes when she would go shopping as a kid
Parker's love for designer shoes spans her entire life. When she was just a child, she couldn't wait to get a whiff of leather shoes when it was time to go shopping.
"From the time I was quite—really quite a small little child, I recall very vividly going to shoe stores—we were allowed two pairs of shoes a year—and just picking up the leather and just smelling it, and like, becoming intoxicated by the smell of the fresh leather," Parker said. "Truly, I mean I have no other problems except for—I mean, I really…"
Sarah Jessica Parker owns hundreds of pairs of designer shoes
Parker's love for extravagant shoes carried over into her adult life. Now she owns an outrageous amount of Manolo Blahnik shoes. 
"I'm too ashamed," Parker said. "I mean, I have … My name is Sarah Jessica, and I own well over 100 pairs of Manolo Blahnik's."
Oftentimes, Parker has to come up with clever reasons for why she should have so many shoes, which makes her feel better. 
"You can rationalize this investment in just, you know, a variety of ways, which has been enormously helpful to me" Parker said. 
Sometimes she got to keep shoes from 'Sex and the City'
One of the perks of working on Sex and the City was more than just good pay. Parker also got to keep a bunch of shoes from the show that weren't able to be returned. 
"You just learn to, you just simply learn," Parker said. "And honestly there's so little that people ask of actors … I mean we're well taken care of, well paid, we have a wonderful life, for the most part, we work long hours. But shoot … I'll run in a pair of heels for somebody if that's what they want me to do. Because generally, that means I'll end up getting the shoes …"