Sarah Jessica Parker Says Robert Downey Jr. Taught Her 'How to Love'
Sarah Jessica Parker admits that Robert Downey Jr. was her first real love. The two dated throughout the 1980s and were planning on getting married. And although their relationship ended up in flames, Parker admits that the Iron Man actor taught her "how to love."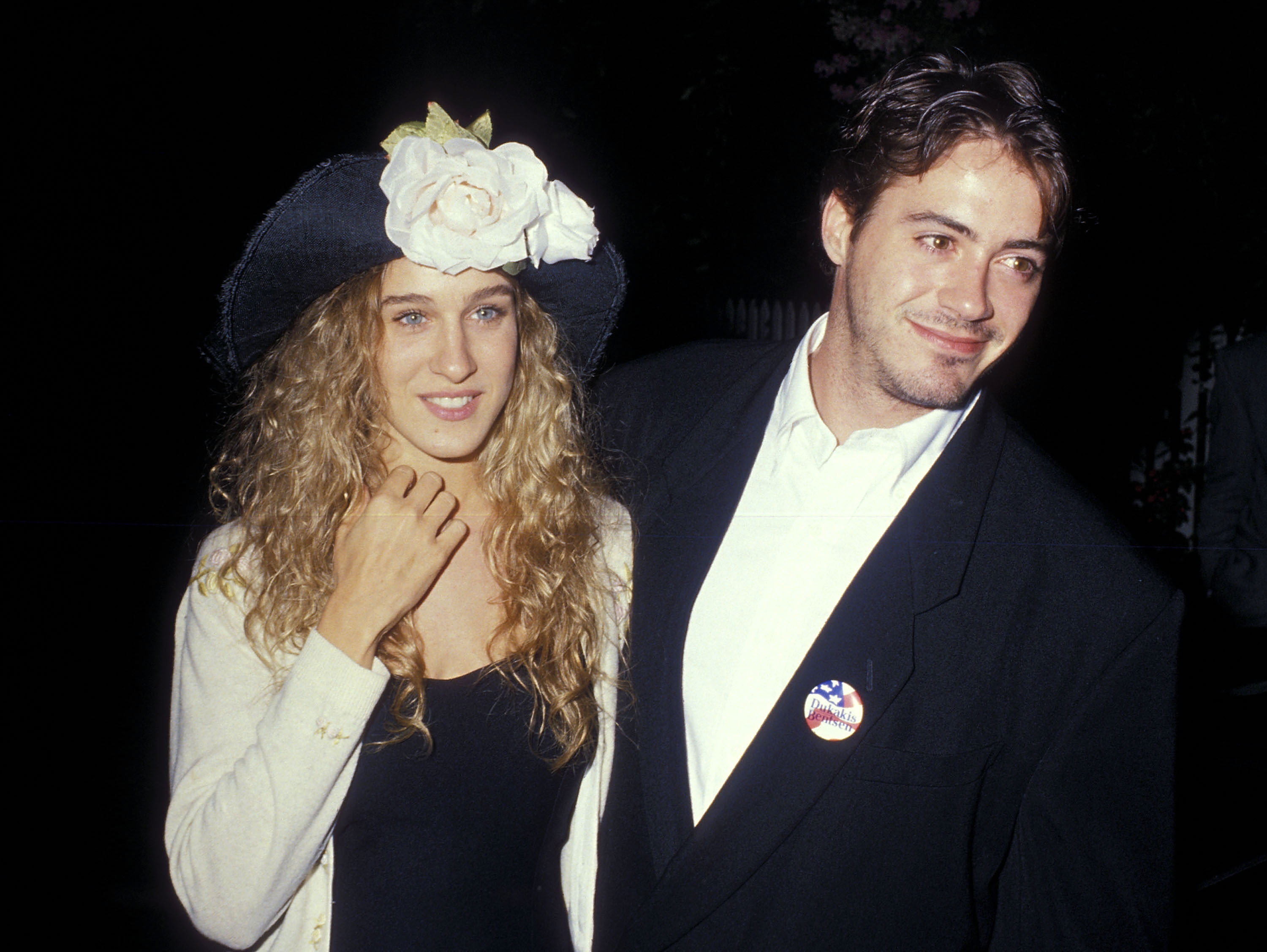 How did Sarah Jessica Parker and Robert Downey Jr. meet?
The Sex and the City star and Downey met while acting together in the 1984 film, Firstborn. The two were only eighteen at the time, but this didn't stop them from diving headfirst into a serious relationship. A couple of weeks after meeting, the two bought a Hollywood Carriage house that once belonged to John Lennon and Bette Davis.
RELATED: Sarah Jessica Parker Stayed in a Relationship With Robert Downey Jr. Because She 'Didn't Want Him To Die'
They filled their home with beautiful art deco furniture and toy monkey figurines. Yet despite the sophistication of their home, they loved to act goofy with one another. According to People Magazine, one of their favorite pastimes was throwing water balloons at their neighbors from their windows.
But not everything about their relationship was all fun and games. According to the actors, Downey's struggles with addiction ultimately ended their eight-year courtship.
Robert Downey Jr. taught Sarah Jessica Parker 'how to love'
After a while, Parker and Downey's relationship overflowed with difficulties that became too overwhelming for Parker. As the Divorce star admits, she began to feel more like Downey's mother as opposed to his lover.
But despite all of the problems they faced due to Downey's addiction to drugs and alcohol, Parker says that their relationship taught her "how to love."
"It taught me how to love," she said of their relationship. "And what's the difference between loving and taking care of people and what's necessary, and what grown-ups should and shouldn't do for one another."
"And maybe it taught me a little bit about being a parent, too, because the things that I ended up caring about and the way I cared for Downey were things that might be more suitable for a parent," she told Vanity Fair.
Meanwhile, Downey says Parker did everything she could to help him and that he is forever grateful for his former girlfriend.
"I was so selfish," he said, referring to how he behaved in their relationship. "I liked to drink, and I had a drug problem, and that didn't jibe with Sarah Jessica because it is the furthest thing from what she is," Downey said via The Huffington Post. "Sarah provided me with a home and understanding. She tried to help me. She was so miffed when I didn't get my act together… I was in love with Sarah Jessica, and love clearly was not enough."
Robert Downey Jr. and Sarah Jessica Parker are still on good terms
Both Downey and Parker are happily married to other people, but they still appreciate their time together all those years ago. As Parker reveals, there is "no resentment" between either of them despite all the hurdles they faced.
And as Parker puts it, their time together was a "really adventurous and important eight years" of her life.