Sarah Jessica Parker Wishes a 'Sex and the City 3' Movie Had Been Made — 'Charlotte May Have Finally Moved To the Suburbs'
Sarah Jessica Parker will forever be known as Carrie Bradshaw from Sex and the City. On the surface, the show was about a talented writer navigating the challenges of dating in New York City, but deep down it was so much more. It also discussed a range of topics that are still relevant today, such as female sexuality and the power of friendship.
Parker herself has often spoken about how important the series was to her life and still has a soft spot for the show. In fact, she wishes there had been a third Sex and the City movie made, just so everyone could get a little closure.
Sarah Jessica Parker is still reminded of 'Sex and the City' all the time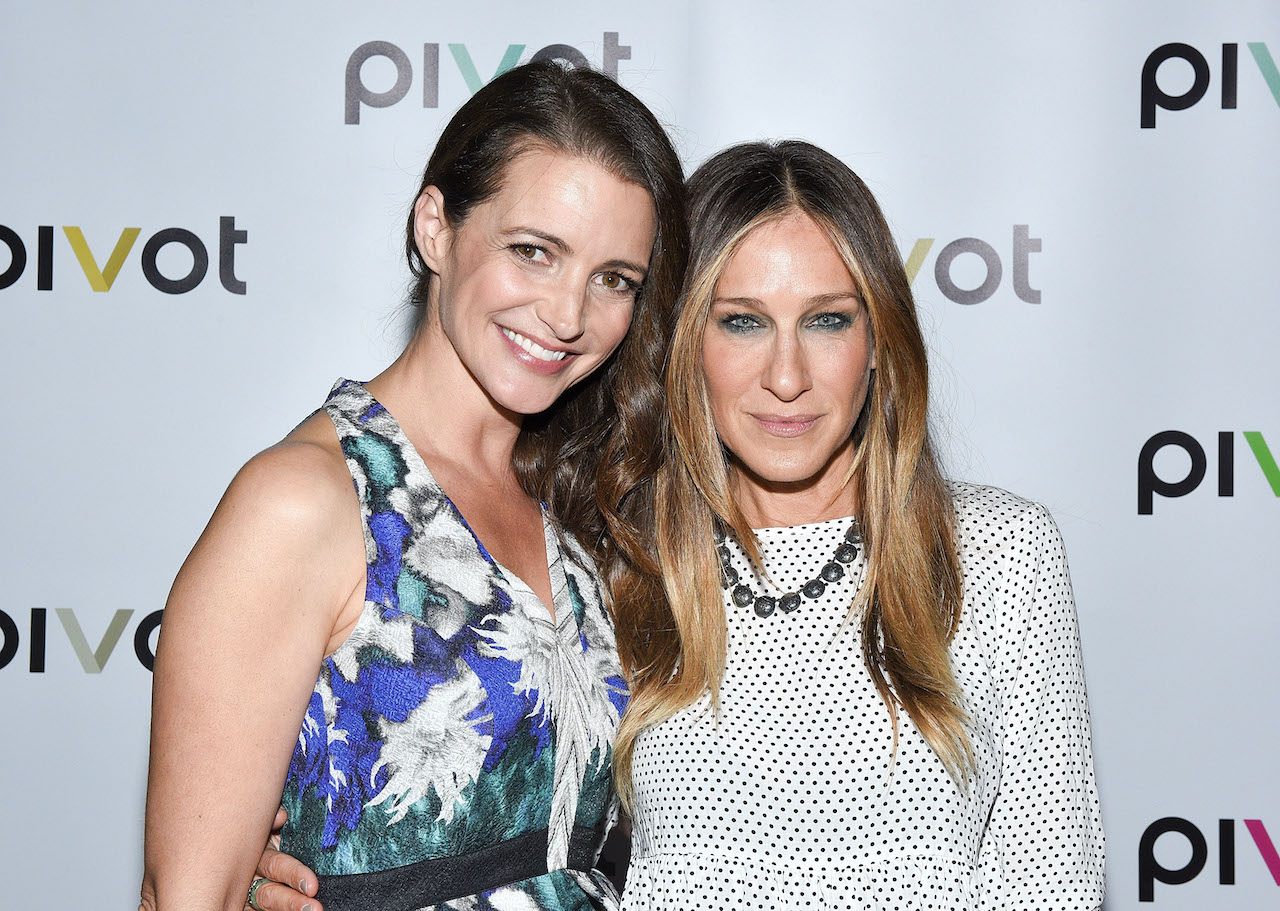 RELATED: 'Sex and the City': Sean Connery Inspired This Iconic Moment In The First Movie
Even though the wildly-popular series concluded nearly two decades ago, Parker still gets constant reminders of the show. Her role as Carrie Bradshaw was very influential in her life as well as the lives of her fans, and there are daily reminders of it.
"That part, and that story … I think they are so daily in my life, in ways that are probably very obvious, and then ways that aren't," Parker said in a resurfaced 2018 GQ interview. "Whether it's people on Instagram or walking down the street of New York, or people see me, or me having a memory of a cross street where I shot two dozen or more scenes."
She wishes 'Sex and the City 3' had been made 
Even though she thoroughly enjoyed the success of the show and its two movies, Parker still wishes the team could have done more. Parker wishes a third Sex and the City movie would have been made, but overall feels good about how things ended.
"I feel like it's not far away, but the experience is, in many ways," Parke said. "And I feel—for the most part, I feel fine about it. I mean, I had hopes that we would get to make another movie and I was excited I think because it finally felt right in the story."
And while Parker has no qualms about the conclusion of the franchise, she'd have loved to see where each character ended up.
"So I mostly feel great, like I love where we got to leave all of them," Parker said. "I think they're all probably doing really well and still enjoying that friendship and their city, or maybe some of them left. Charlotte may have finally moved to the suburbs, my guess is."
'Sex and the City' has several generations of fans
One of the most impressive things about the show is how enduring its subject matter has proven to be. Several generations of fans have identified with the show, and many of its topics continue to be relevant today.
The show was truly ahead of its time, exploring sexuality, feminism, and the human experience in ways that had never been seen before.
"It's a real privilege to have that," Parker said. "Not just the memory of the experience, but have the connection with the audience that was initially along with us and discovering us. But today a whole new generation of young women stop me, literally every single day of my life, to share their feelings and thoughts and affection for this show and the movie."
Parker is truly grateful to have been part of such an influential and impactful TV show.
"That's a privilege," Parker said. "It's a professional blessing, no doubt."