Sarah Jessica Parker's Hair Has 'Sex and the City' Fans Theorizing That the Reboot Will Feature Time Hops
Sex and the City fans have spent the last three months pouring over pictures from the set of And Just Like That…, the upcoming HBO Max reboot of the famed series. There are plenty of photos to look at, too. The limited series has been mostly filmed on the streets of New York City, and photographers have been busy following the cast and crew around since their July 2021 start date. With three months of photos to analyze, some fans have come up with an intriguing theory. They think And Just Like That… will feature time hops. They are using Sarah Jessica Parker's hair as proof.
Sarah Jessica Parker's hair appears to bounce between a youthful blonde to a more mature tone in the 'Sex and the City' reboot
The color of Parker's hair seems to change depending on the scene she is shooting, note several Reddit users. In some settings, Parker's hair is the familiar blonde hue fans have gotten used to over the years. In other scenes, there appears to be a fair bit of grey appearing at the front of her hairline.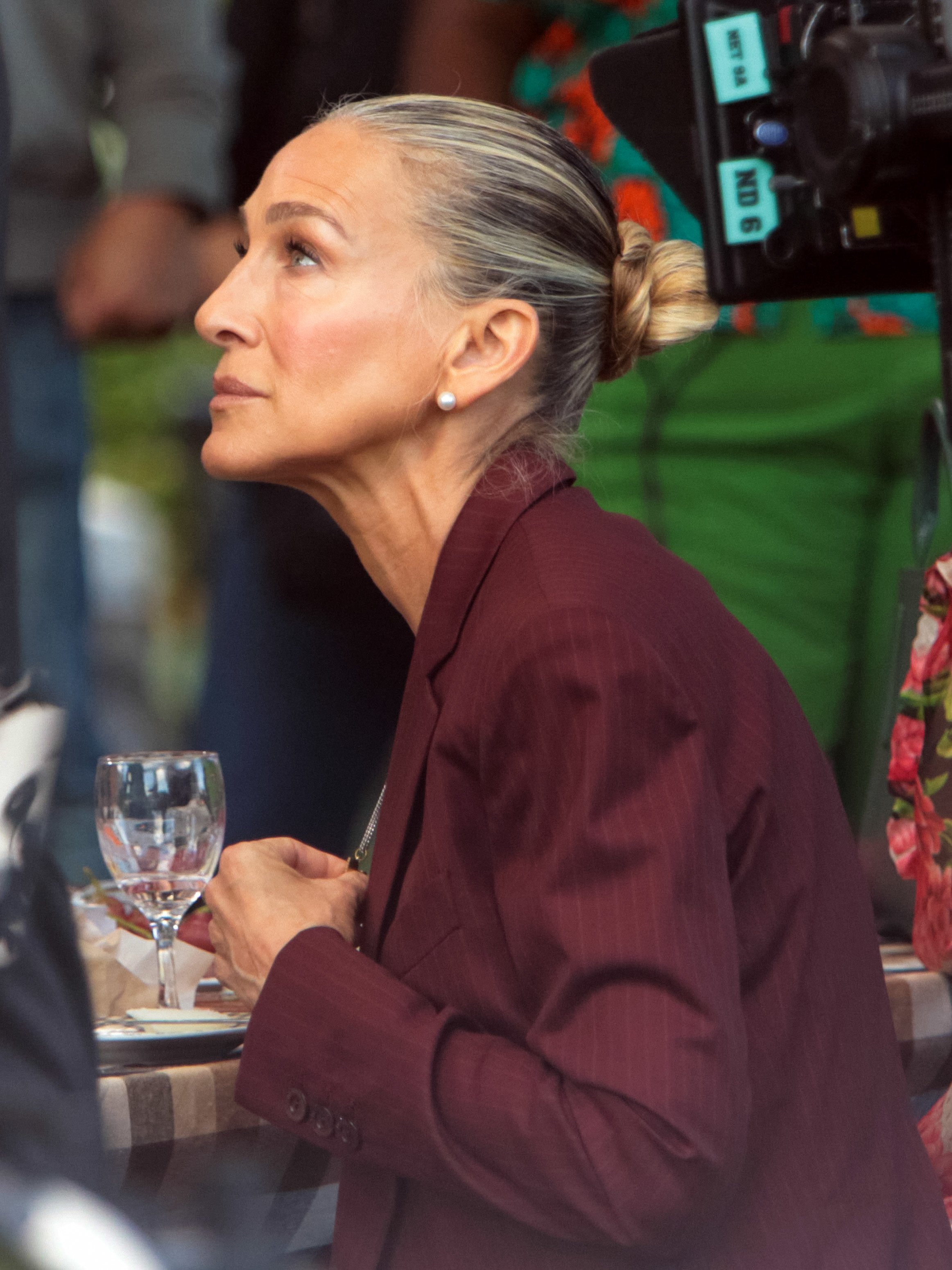 While it's perfectly reasonable for Parker, and her character, to have some greys, fans are quick to note that the color seems to bounce back and forth every few days. That could indicate that grey is being temporarily added to her hair for filming purposes. Some fans think that purpose might be some time hoping.
'Sex and the City' fans also point out that Carrie Bradshaw's hairstyles jump between younger styles and more mature up-dos
Carrie's hair color isn't the only thing strange about her hair. Fans insist the styles seem to range in maturity level just a little too much. Mr. Big and Carrie were spotted out and about in Paris, filming scenes for the upcoming reboot. The Paris shoot is certainly of interest to fans. The on-screen lovers were spotted in the same general area where the original show's finale was shot. While some fans assume that means the duo will be reconciling again, others noticed something interesting about Carrie's hair.
In the photos from Paris and pretty much all other shots including Mr. Big, Carrie's hair is blonde and done in long, relaxed waves, just like it was when the screen went dark on Sex and the City. In scenes shot in New York City, sans the famed financier, her hair is often pulled up into more severe styles, like tight buns and slicked back ponytails. Those tighter updos also seem to feature more grey peeking through. 
What does it all mean, though?
At the end of the day, it could mean absolutely nothing. While Parker's hair certainly looks different on different filming days, there could be an innocent reason. It's entirely possible that the lighting and the change in styles make her hair appear more peppered with silver in some scenes than others. Then again, it's also possible that it means the cast of And Just Like That.. will be doing some time-hopping.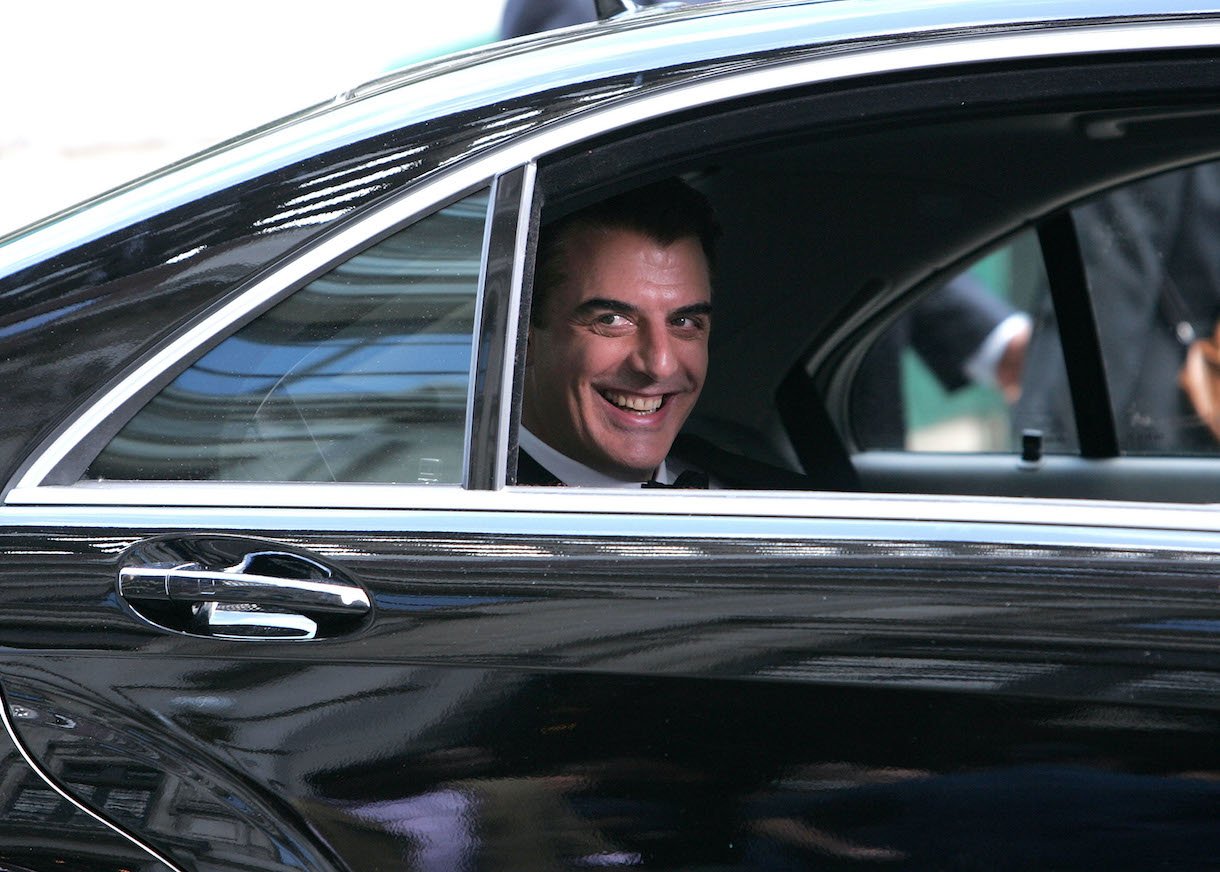 Fans have theorized that Mr. Big dies early on in the series and that most of his scenes are flashbacks. In theory, that could explain the change in hairstyles for Parker's character. HBO Max has never commented on the "Big Death" theory, and they likely won't. And Just Like That…, the Sex and the City reboot will premiere in December 2021.
RELATED: Blanche Devereaux From 'the Golden Girls' Was the Same Age as Carrie Bradshaw Will Be in the 'Sex and the City' Reboot