Sarah Jessica Parker's Secret to Her Long-Lasting Hollywood Marriage
Sarah Jessica Parker has one of Hollywood's longest marriages with fellow actor Matthew Broderick.
Sarah Jessica Parker is one of the most stylish and admired actresses in Hollywood. Her long-running role on the hit series Sex and the City propelled to her fame in the nineties and in the years since, she has proven herself to be a force to be reckoned with — both in terms of the style industry and the entertainment one. Parker (also known as SJP) is part of one of the most successful marriages in show business. Her decades-long partnership with Matthew Broderick is low-key but clearly very happy. 
When did Sarah Jessica Parker and Matthew Broderick get married?
Parker and Broderick's love story goes back to 1991, when they met after being set up by one of Parker's brothers. The two started dating right away, sharing a mutual love for acting.
As Parker later recalled: "All we ever wanted was to be good working actors. We didn't think of fame or money because, honestly, money was never part of the dream." 
In 1997, Parker and Broderick threw a surprise wedding, inviting one hundred of their closest friends and family. Parker, a devotee of classic style even then, chose a chic black ruffled dress rather than the traditional bridal white.
The dress must have brought them good luck, because, twenty-two years later, Broderick and Parker remain happily married. The two rarely speak about their secretive wedding, although Parker has shared one or two images of their big day on social media from time to time. 
How many children do Sarah Jessica Parker and Matthew Broderick have?
In 2002, Parker and Broderick welcomed their first child, a son named James Wilkie. Parker and Broderick were both huge stars by that time, with Parker achieving fame on Sex and the City and Broderick achieving Broadway acclaim in "The Producers."
For a few years, they were a happy family of three. Then, in 2009, Parker and Broderick surprised their fans when they welcomed twin daughters, born via gestational surrogate.
The twins, Marion and Tabitha, remain mostly out of the spotlight, although they do sometimes step out as a family. Parker and Broderick prefer to do their parenting under the radar and rarely speak about the way that they raise their children.
If the two plan to have more children, they have not mentioned it. It seems as though the family of five is more than happy with the way that things currently are. 
How do Sarah Jessica Parker and Matthew Broderick stay happy together?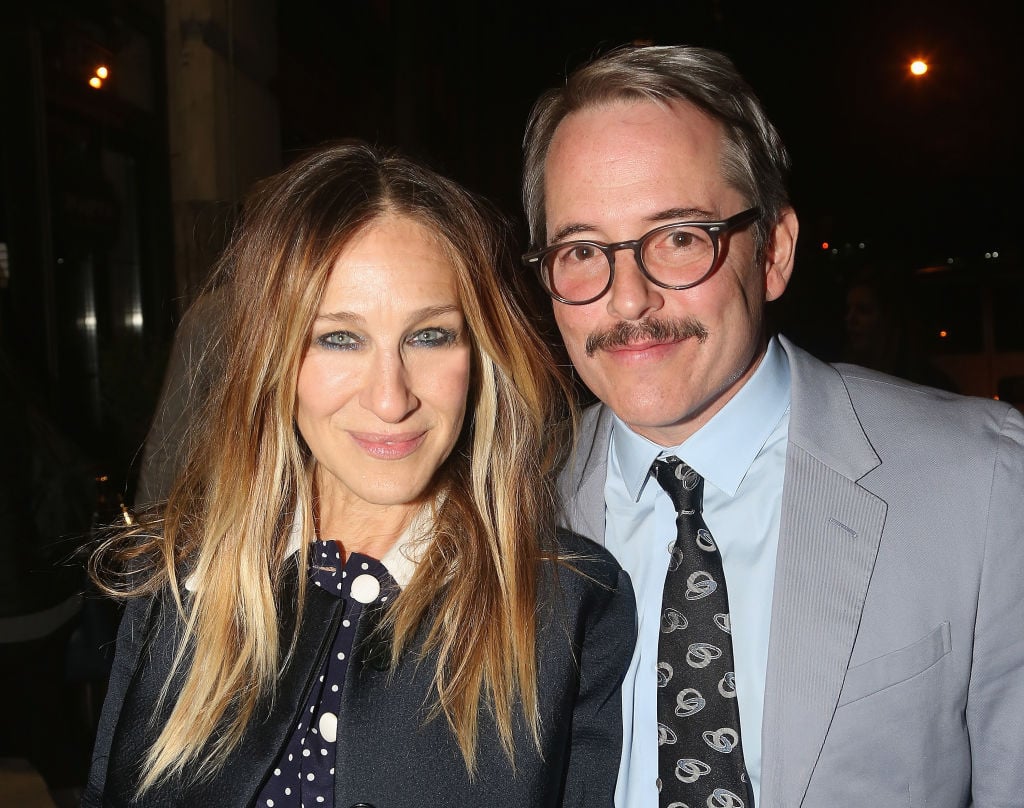 More than twenty years after they first crossed paths, Parker and Broderick remain a picture-perfect example of a Hollywood marriage that, somehow, works beautifully. Parker, when speaking about filming her HBO series Divorce, stated that the problems her character goes through are "fantastically, happily unfamiliar."
Rather, she and Broderick have a happy union, punctuated by occasional date nights and a lot of laughs. Recently, Parker opened up about her marriage to Broderick, revealing that while their schedules are very busy, juggling acting careers and three children, they still try and find time to go out on the town. 
"We love going to the theater, we love eating, we love being with our friends," Parker stated.
She also isn't afraid to praise her husband, revealing that: "I've been fortunate. Relationships are hard. I always felt that I wanted to invest more. I love him, and I think he's brilliant." 
For his part, Broderick remains deeply in love with his talented wife, saying: "We both have a similar sense of humor. It's good to be real friends."
It is clear that no matter what difficulties the two might experience in Hollywood, they are as committed to each other and their marriage as the day they first said their vows.