Sarah Paulson Calls This the 'Kiss of Death' in Hollywood
As a seasoned actor, Sarah Paulson knows a thing or two about making it in the entertainment business. Find out what Paulson says is the "kiss of death" for any actor in Hollywood.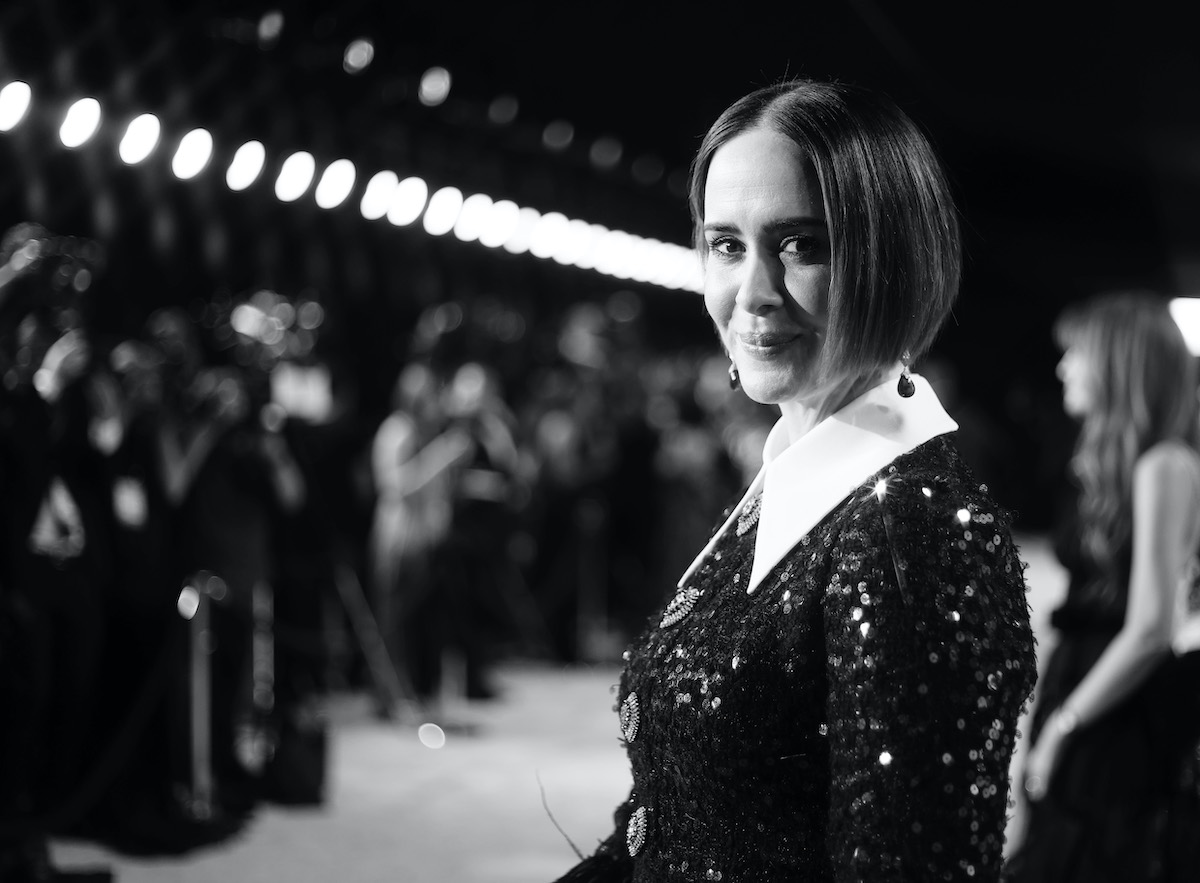 Sarah Paulson hesitates to call herself an 'artist' 
While fans and critics celebrate Paulson as an artist in the entertainment industry, she won't refer to herself as anything other than an actor. 
"I always feel so uncomfortable using the word artist to describe myself," Paulson admitted during an interview with the Off Camera with Sam Jones podcast. While she appreciates being referred to as an "artist" by others, Paulson will never describe herself as such. 
"I know I say that about people whose work I admire, but for me, I always feel a little like, 'Don't say that about yourself,'" she said. "I always hesitate to say it. But I think the pursuit of excellence and honesty in my work has always been a driving force." 
Sarah Paulson felt a lot of pressure after 'American Crime Story: The People vs. O.J. Simpson'   
In 2016, Paulson took on the role of Marcia Clark in American Crime Story: The People vs. O.J. Simpson. Paulson's portrayal of the iconic prosecutor earned her the Primetime Emmy Award for Outstanding Lead Actress in a Limited Series. 
Ironically, Paulson felt like her life got "worse" after the Emmy win. There was suddenly an intense amount of pressure for Paulson to continue portraying strong women in law. But for Paulson, there's a challenge in diversifying her acting portfolio.  
"[You think] 'Is that it?'" she explained, adding:
Am I ever going to get a part that's that exciting and exhilarating and challenging and scary and resonate with people? Am I ever going to have a chance to have to fight hard for a character while doing it? Is it ever going to matter to me as much?
Sarah Paulson strives to inject honesty into her work  
Paulson explained how playing Clark allowed her to hone in on her ability to be honest in any role she takes on. 
"Honesty in my work has always been a driving force, and I found in it playing Marcia Clark," Paulson said.
What's more, after playing Clark, Paulson no longer had to fight for the roles she wanted. All kinds of opportunities came pouring it — something Paulson always hoped would happen. Ironically, when it did, she felt dissatisfied. 
"When I was rewarded for [my portrayal of Marcia Clark], I thought 'Here's this thing you thought you wanted and it's happening in a way you never could have imagined,'" Paulson explained. "Now, what it's left me with is this feeling of dissatisfaction. I look at something and go 'This isn't stimulating for me.' It's a head-spinning new world for me." 
To keep herself on top of her acting game, Paulson avoids one thing when she's acting.
Sarah Paulson never 'tries to be good' because doing so is the 'kiss of death' for an actor
Regardless of whether or not she was handed a particular script, Paulson said part of her identity is "wrapped up in fighting for something and trying to be seen." 
"I never would think about trying to go in and do something unique," she said of any audition. "Because then you're not being honest and truthful about the character. I never thought about trying to be dynamic in an audition." Instead, Paulson's focus is on honesty. 
"The kiss of death is trying to be good," Paulson explained. "Trying to be good is the kiss of death across the board. Try to be honest. Try to be truthful in your work, in your life. It's what I admire the most…when there is just searing honesty." 
Paulson's part in the 2013 film 12 Years a Slave, however ugly, required a certain level of truth and honesty. Now, regardless of the roles Paulson takes on, fans and critics alike notice the honesty she injects within them.