Sarah Paulson's New Role as a Disturbed Mom in 'Run'
Sarah Paulson is an actress best known for her work with producer Ryan Murphy on projects like American Horror Story and American Crime Story. Paulson has also starred in movies like Ocean's 8, Glass, and The Goldfinch. This Mother's Day, fans can see Paulson in a new thriller, Run.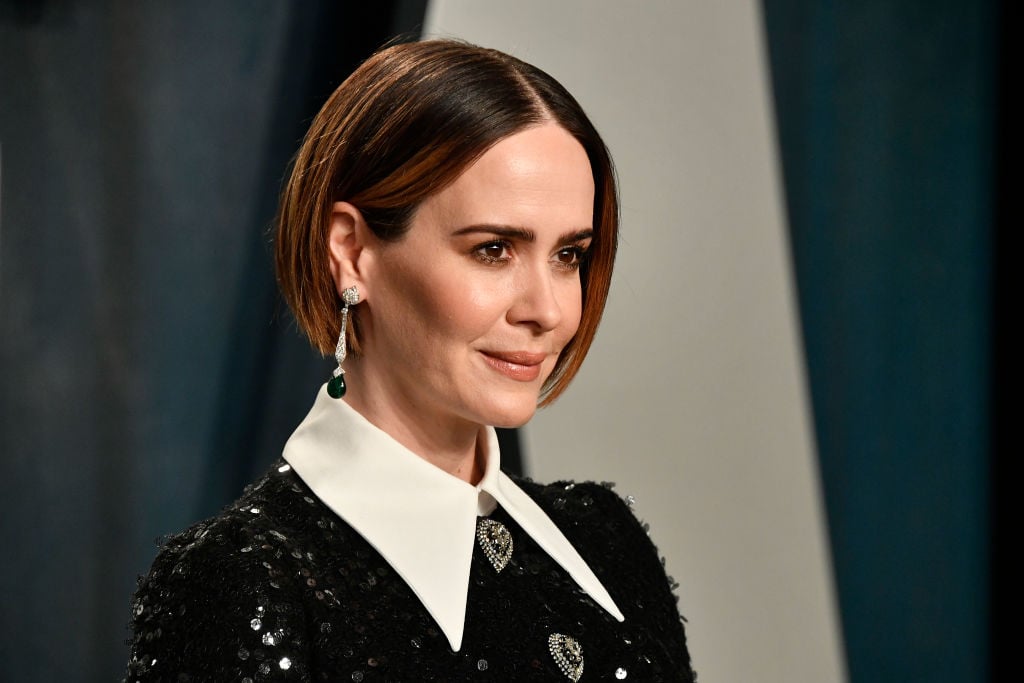 What is the movie 'Run' about?
Courtesy of director Aneesh Chaganty (Searching), Run tells the story of an overbearing mother, Diane, who exhibits all of the tell-tale signs of having Munchausen syndrome by proxy. Her daughter Chloe, played by newcomer Kiera Allen, was seemingly born prematurely and as a result, she requires daily assistance — including a myriad of pills — from her doting mother.
Very much like Gypsy Rose Blanchard and her mom, Dee Dee, Diane and Chloe are fairly isolated from the rest of the world. Throughout the trailer, we see Chloe start to uncover her mother's truths, including the possibility that Diane is not who she says she is. Ultimately, Chloe and viewers alike are left to question whether or not she truly needs to take the pills her mother has been giving her. Slowly but surely, Chloe starts believe Diane isn't acting in her best interest and ultimately decides to make a run for it.
Despite nods to many moms made famous from their Munchausen by proxy tales, it's still unclear whether or not that's at play in Run. Fans will have to see the film to understand what is truly driving Diane to act in the ways that she does.
Sarah Paulson speaks to playing the role of a mother
Paulson isn't a mother herself, explaining to Entertainment Weekly how "it's always challenging to try to find some way to root yourself in a reality you know nothing about." Fortunately, she had a lot of inspiration to pull from, including Patricia Arquette's portrayal of Dee Dee Blanchard in The Act and Norma Bates in Psycho.
Hollywood has a rich history of portraying difficult mother characters, but Paulson said she drew mostly from Piper Laurie, the mother in Carrie. She said the dynamic in Run is different, but there is still " an extreme codependent situation at work there, where you have a young person who is slowly coming into their own and what that causes the parent to feel."
What's next for Sarah Paulson?
While Paulson already has an impressive acting career, 2020 is expected to be a big year for her. Much to the delight of American Horror Story fans, Paulson will return for the show's tenth season. Other American Horror Story alum, including Evan Peters, Lily Rabe, and Finn Wittrock, will also return.
Paulson will also star in two other series in 2020 — Ratched another work by Murphy about the infamous Nurse Ratched in One Flew Over the Cuckoo's Nest. Ratched will premiere on Netflix in Sept. 2020, and Paulson will also star in Mrs. America alongside Uzo Aduba. The show will highlight the feminist movement to ratify the Equal Rights Amendment and premiere on FX and Hulu Apr. 15.
See Run in theaters this Mother's Day, May 8.