Sarah Silverman May Have Been Fired Off 'SNL' But She Remembers It Fondly
'Saturday Night Live' is known for having an unofficial black list, and comedian Sarah Silverman is definitely on it.
Saturday Night Live's cast is constantly changing. Bill Hader, Kristen Wiig, and Kate McKinnon are just a few of the TV series' most memorable cast members in recent decades. 
The sketch comedy show that's jumpstarted the careers of many of the greats has also given many talented celebrities the boot. Joan Cusack, Robert Downey Jr., and Jenny Slate have all found themselves in this less-than-desired position. Sarah Silverman is another well-known comedian on Saturday Night Live's unofficial black list. Here how this came to be.
'Saturday Night Live' fired Sarah Silverman
Despite getting fired from Saturday Night Live, Silverman is still able to fondly look back on her experience. The comedian joined the cast during Season 19, but unfortunately, that was the only season starring Silverman. 
While sitting down with HuffPost, Silverman explained that it wasn't necessarily as if she did anything wrong; it was more of a "cleaning house" kind of move. The New Hampshire native credited her younger age as part of the problem. When she was invited to join Saturday Night Live, the comedian was only 22 years old. 
She also joked that not having written any funny or noteworthy sketches certainly didn't help. Nevertheless, despite how Silverman's SNL journey ended, she still remembers the experiences fondly. Collider's recent feature on the star captured the complex emotions surrounding Silverman's short SNL stint. 
She shared, "Looking back, it was a great experience. It was really like boot camp for so many things. And it was almost like New York itself, SNL, because it's like, if you can make it there, everything else seems not so hard, you know?" Though it may have not gone the way Silverman hoped, she didn't let that stop her from pursuing comedy. 
A look back at Sarah Silverman's time on 'Saturday Night Live'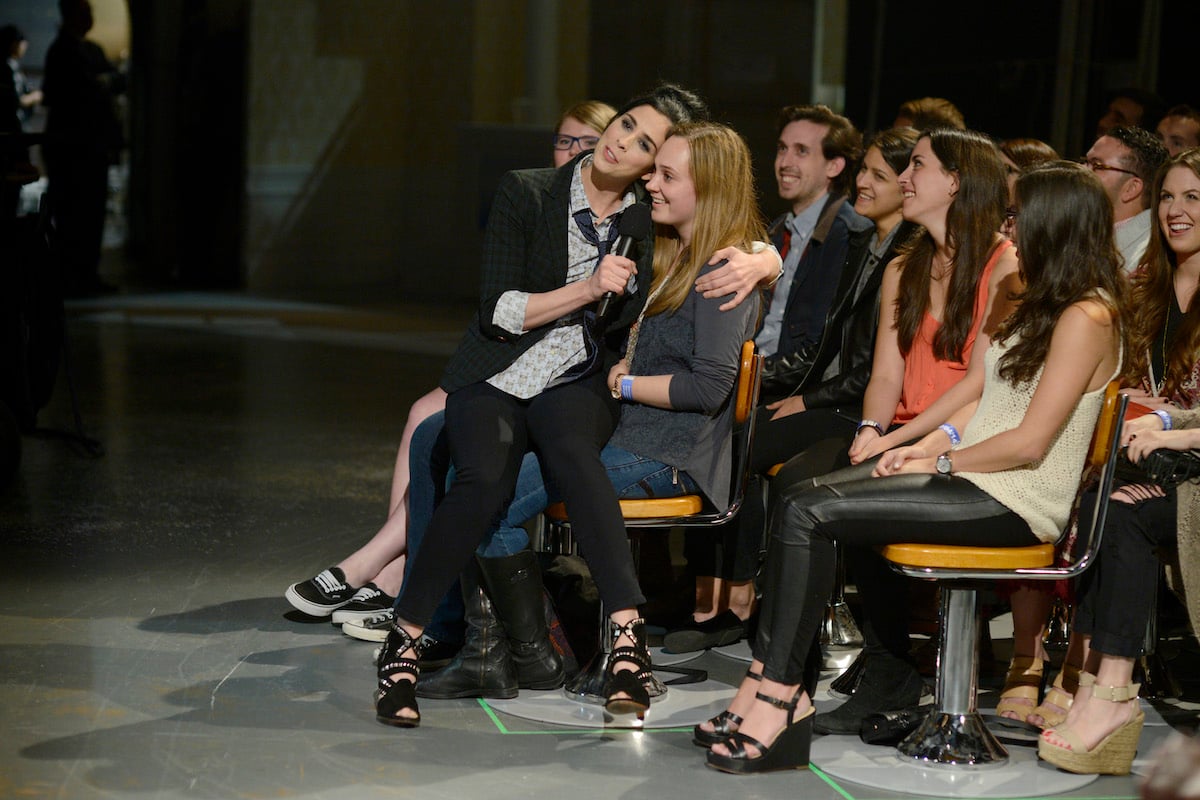 Silverman joined the show in 1993. After just 17 episodes, in 1994, her Saturday Night Live days were over. While on the well-known and popular TV series, Silverman often portrayed alternative rock singer-songwriter Natalie Merchant known for hit songs like "Kind & Generous."
Silverman was also known to appear on Saturday Night Live as a "News of the Week" correspondent. Delivering the content with plenty of zingers, the clips definitely showcase Silverman's knack for comedy.  
Sarah Silverman's comedy career since her time on 'Saturday Night Live'
Silverman might not have had success while on Saturday Night Live, but the comedian seemed to find her footing and place in Hollywood. Shortly after getting let go from SNL, she appeared in Star Trek: Voyager, as IMDb reports. Then, audiences got to watch her as Emily in Seinfeld, one of the most famous and popular sitcoms to date. 
Throughout the late '90s Silverman appeared in a variety of TV shows, such as Brotherly Love, The Naked Truth, and Politically Incorrect. As her career progressed, she broke out on the big screen, too. 
In 1998, Silverman took on the role of Brenda in There's Something About Mary. The following year, her fans watched her as Carolyn in The Bachelor. Gaining momentum, Silverman continued to land role after role. Screwed, Black Days, and Evolution were a few more titles the star appeared in around this time.
One of Silverman's most noteworthy and memorable roles came in the 2003 film School of Rock. More recently, fans of Showtime's Master of Sex could see Silverman play the part of Helen Schiff.