'Saturday Night Live' Already Has the Perfect Joe Biden Among Its Current Cast Members
As 'Saturday Night Live' gears for season 46, the show already has the perfect cast member to play presidential candidate Joe Biden.
As soon as presidential candidate Joe Biden named Kamala Harris his choice for vice president, fans knew exactly what that meant. More than likely, Maya Rudolph would make at least a few more appearances as Harris on Saturday Night Live this fall. But what of Biden himself? As it turns out, SNL already has the perfect actor in-house for that role.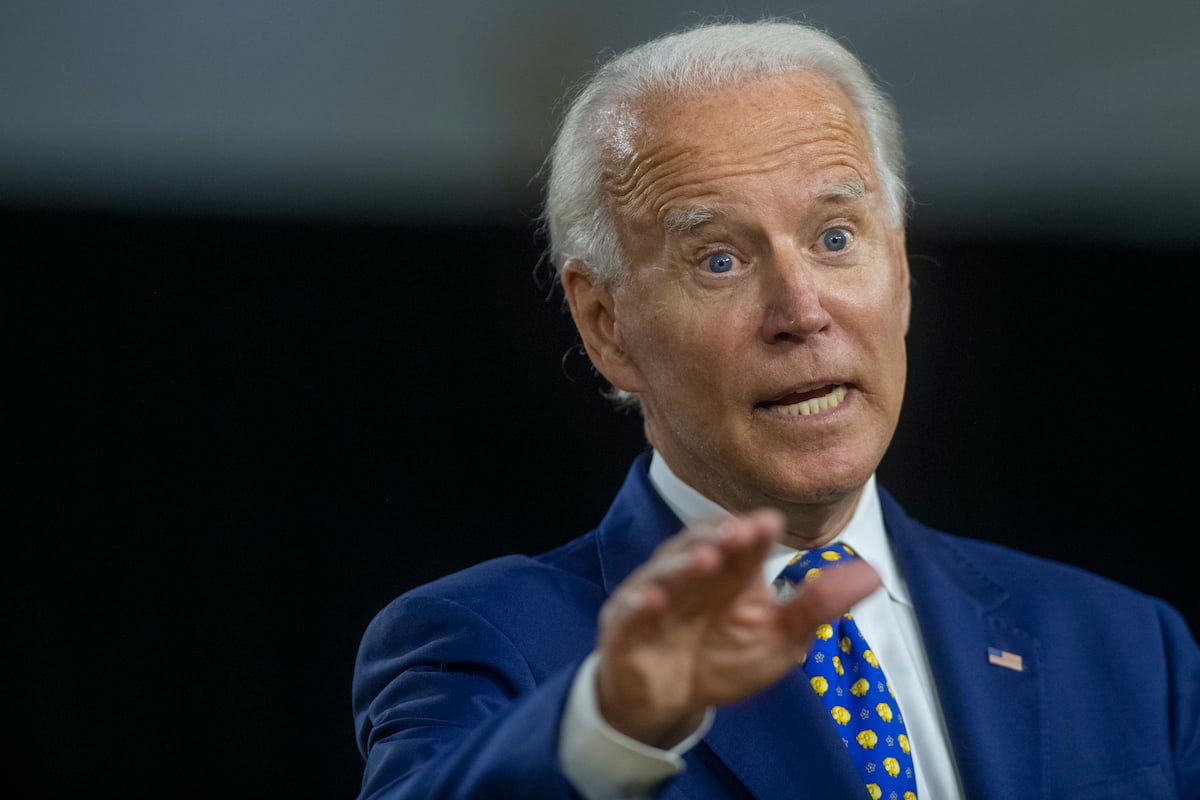 'Saturday Night Live' has always taken aim at politics
In its first few seasons, SNL already targeted the politicians of the day. Chevy Chase played President Gerald Ford during those early years. And the sketch comedy series has continuously leaned into political satire ever since, with Will Ferrell's George W. Bush a notable example. In fact, election years and presidential controversies have often given SNL a ratings boost.
Such was the case back in 2016 when frequent guest Alec Baldwin began playing Donald Trump. Facing off against Kate McKinnon's Hillary Clinton in a series of debate sketches, Baldwin's Trump became one of the show's most-talked-about elements in years. And as a result, he has become a regular fixture on SNL over the past few years.
The show has already toyed with who might play former VP Joe Biden
In the case of Biden, Kevin Nealon was actually the first to play the then-senator in 1991. And during this time as vice president, Biden was played on the show by cast member Jason Sudeikis. The actor has returned to the show since to reprise the role. However, SNL has yet to commit to who will play Biden going forward, unlike Rudolph's Emmy-nominated Harris turn.
In 2019 and 2020, Sudeikis, John Mulaney, and Woody Harrelson have all played Biden at various points. However, none of those stars are currently full-time SNL cast members. And in the event Biden's presidential campaign is successful, the show likely would prefer to have an in-house performer associated with the role.
Rather than bring in an alumnus, 'SNL' should promote from within
SNL often leans into opportunities to bring back former cast members to reprise fan-favorite roles or assume new ones. But assuming the show is looking for its new Biden, it has a few options among its cast. Beck Bennett feels like the obvious choice. Much like McKinnon, he takes on a lot of political impersonations, including Mike Pence and Mitch McConnell.
But there's a better fit among the current cast: Alex Moffat. Firstly, the actor shares a similarly toothy grin and bears a certain resemblance to Biden. And as his take on Eric Trump proves, he knows how to wring laughs from a buffoonish character. SNL's Biden has been frequently out of touch, and Moffat already has the skill set to bring that version of the character to life.
Moffat has been with the show since 2016. And yet, his most popular character to date is probably "The Guy Who Just Bought A Boat," which is exactly what it sounds like. Biden could be the perfect fit for Moffat and give one of SNL's most underrated performers a high-profile chance to show what he can do with a potentially prominent role.