'Saturday Night Live': Chloe Fineman Just Had Her Breakout Moment
Over the past few years, Saturday Night Live has experienced a resurgence of sorts. With the current political landscape, we can't blame the legendary sketch series for having a field day with recent headlines. And as a result, long-standing players such as Kate McKinnon, Cecily Strong, and Beck Bennett have delivered some of their best work.
But SNL has still found ways to continue to grow beyond strictly its politically minded material. In 2019, the show brought on both Chloe Fineman and Bowen Yang as featured players. While Yang has regularly appeared in sketches, Fineman's role has been much more sporadic. On the Feb. 8, 2020 episode, she got the chance to prove what she could do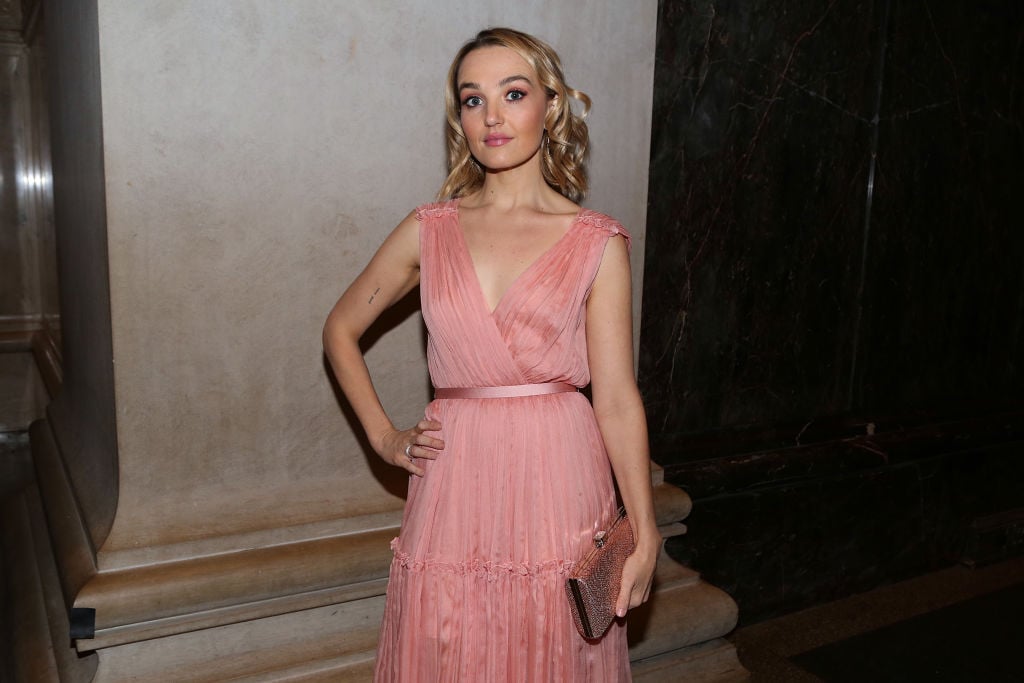 Chloe Fineman joined 'Saturday Night Live' in 2019
Prior to joining SNL, Fineman worked with Los Angeles-based improv troupe The Groundlings. She has also performed with the Upright Citizens Brigade and at Montreal's Just for Laughs festival. In addition to this experience, Fineman has also appeared on hit TV shows such as Grown-ish, Jane the Virgin, and Search Party.
But Fineman's presence on social media likely played a crucial role in getting the actress, writer, and comedian on SNL's radar. She has a popular Instagram account and posted a lot of character work on her YouTube channel. Little of her range and skill at impressions had actually made it on SNL yet. But viewers finally got a little bit of a taste.
As a featured player, Fineman isn't often given the opportunity to take the spotlight. The Feb. 8, 2020 episode of SNL — hosted by RuPaul with musical guest Justin Bieber — gave her the shot she needed. During Weekend Update, Colin Jost brought out Fineman to discuss the next day's Academy Awards. And she nailed it.
Weekend Update brought her out to discuss the Oscars
Instead of having Fineman play a character — Strong would reprise her popular Cathy Anne just minutes later — she played it relatively straight at first. Describing the Oscars as her "favorite holiday," Fineman explained how she learned so much from the nominated performances. This was a clear springboard for Fineman to launch her into impressions, and the SNL audience was loving it.
First, Fineman describes the technique of "steering wheel acting," where "a broken woman is finally alone in her car and just lets it all go." She then does pitch-perfect takes on Knives Out's Ana de Armas and Judy's Renee Zellweger. Jost brings up Little Women, for which Fineman explains the cast brought out "an ancient technique known as buggy acting."
Fineman does a solid job reenacting Saoirse Ronan's big scene for that Greta Gerwig-directed Best Picture nominee. But her Timothée Chalamet really brought the house down. With her hair pushed over to one side, Fineman channeled the young actor's overwrought charm. She even threw in a Meryl Streep impression for good measure.
One impression made Colin Jost visibly uncomfortable
However, the undeniable highlight came when Jost asked Fineman if any "non-vehicle performances" inspired her. In response, she brought up Scarlett Johansson's "teacup acting" in Marriage Story. Johansson is nominated for both that lead performance as well as her supporting turn in Jojo Rabbit. But she's also engaged to Jost, as acknowledged on air during her recent SNL hosting gig.
So Fineman wasn't going to miss the chance to call out the elephant in the room. In the middle of her best ScarJo voice, Fineman asked Jost, "Do you feel like you're at home, Colin?" And the audience roared appropriately. Meanwhile, Jost tried to brush past it, apparently not wanting his personal life to become the focus. Fineman took the hint, moving on to a Laura Dern impression that ended the segment on a high note.
If this is any indication of what Fineman is capable of, here's hoping SNL continues to give her more to do. Whether in sketches or future Weekend Update commentaries — hey, if Pete Davidson can do it — the actress just broke through in a major way. With any luck, she'll be bumped up to a full cast member next season as well.