'Saturday Night Live': Colin Jost Reveals a 'Terrifying' Truth About Working on the Show
Outside of Saturday Night Live, Colin Jost is perhaps best known for his marriage to Scarlett Johansson. Certainly, a relationship with the Black Widow star attracts all kinds of attention. But Jost has been a fixture at SNL for so long. He's bound to have some valuable insight into how it works. Yet, even after all this time, Jost admits this one aspect terrifies him.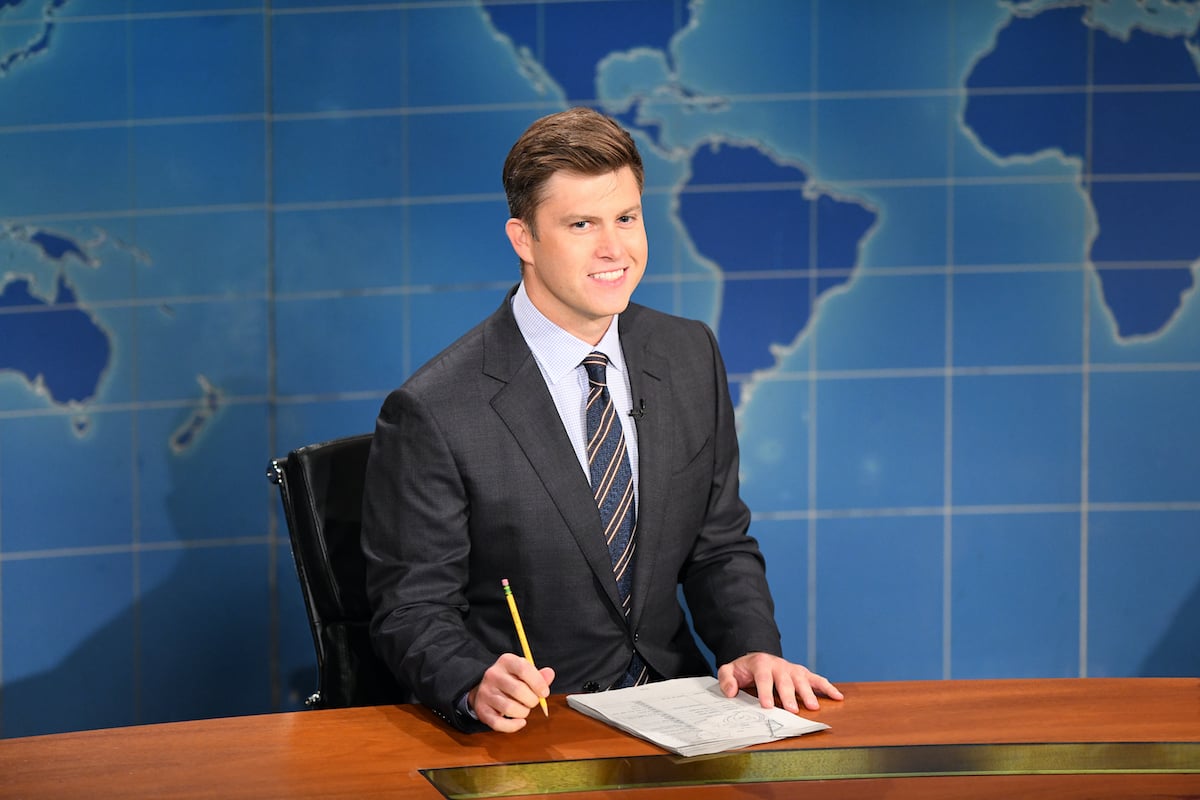 Colin Jost has been an 'SNL' cast member since 2014
Although Jost has only been an on-screen talent since 2014, his time with SNL started much earlier. He first joined the show in 2005 as a writer. And his role expanded to include co-anchor of the "Weekend Update" segment in 2014, which he currently leads with co-star Michael Che.
Both Che and Jost serve as two of the show's four co-head writers. Jost first held that position from 2012 to 2015. And he rejoined that role in 2017. Prior to his "Weekend Update" gig, Jost made only nine uncredited appearances on SNL from 2006 to 2014.
Because he's been working behind the scenes for so long, Jost is easily one of the most instrumental comedic voices on SNL. And he described the story behind his career in his 2020 book, A Very Punchable Face. So fans who take issue with the show's humor inevitably have Jost to blame for that.
RELATED: 'Saturday Night Live': Which 2021 'SNL' Cast Member Has the Highest Net Worth?
The 'SNL' cold open isn't the most 'terrifying' part
Even after all his years in Studio 8H, Jost still retains anxiety for some aspects of his job. In particular, Jost finds he and Che's annual joke exchange to be "terrifying." Every year just before SNL's holiday break, the "Weekend Update" cohosts write jokes for each other and perform them for the first time live on air. And Jost assured Collider recently it's for real.
"I'm seeing all of them for the first time on air. It's really a pretty terrifying moment. It's thrilling, in a way, but also terrifying. I don't know any other moment like that, really, where you're going to be on record on live television, and not know what you're going to say — and you feel compelled to say whatever you see. … I'll check in with [Che] and I'll be like, 'everything's gonna be okay, right?' And he"ll be like, 'this was your idea!' or like, 'you volunteered!' And I'm like, 'oh, God.' So it's a real experience."
For his part, Che recently tricked Jost into making a joke about Johansson. But at least Jost seems content to poke fun of himself on the show. In fact, this element of his on-screen persona is a testament to why he's thrived at SNL for so long. At this point, the only cast member who predates his involvement in the show is Kenan Thompson, who joined SNL in 2003.
RELATED: Why 'Saturday Night Live' Went Through a 'Deep Spiritual Funk' in the 1990s
Colin Jost appears in 2021's 'Tom and Jerry' movie
Just because Jost has been working at SNL so long doesn't mean he isn't taking his career in other directions, however. The comedian has a role in the upcoming family comedy Tom & Jerry, based on the classic cartoon characters. The live-action/animated hybrid co-stars  Chloë Grace Moretz, Michael Peña, Rob Delaney, and Ken Jeong.

Jost is working with SNL co-star Pete Davidson on a new comedy titled Worst Man, according to Variety. He only has two previous movie credits, including 2016's romantic comedy How to Be Single. But it appears, like so many SNL cast members before him, he might be looking to dip into movies a bit more in the near future.