'Saturday Night Live': Has John Mulaney Ever Been a Cast Member?
Over the past three seasons, John Mulaney has become something of a Saturday Night Live fixture. The comedian — who contributed sketches such as "Bodega Bathroom," "Diner Lobster," and "Airport Sushi" — hosted an episode each year since 2018. And now he's coming back for his fourth hosting gig. But has he ever been a Saturday Night Live cast member?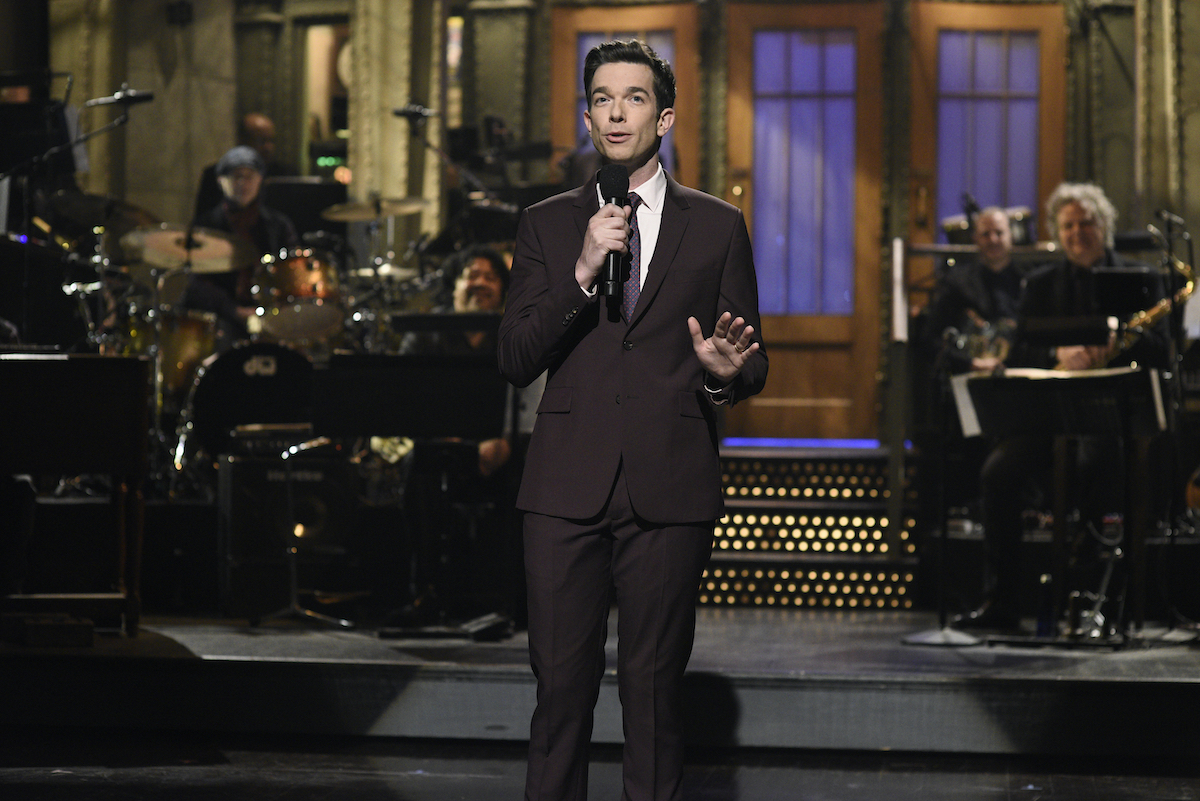 John Mulaney will host 'Saturday Night Live' for the fourth time
Despite hosting an episode of SNL back in February 2020, Mulaney returns to the show for its Halloween 2020 episode. Given the comedian's penchant for musical numbers and special guests, fans can probably expect some surprises when Mulaney returns to the stage.
As it stands, Mulaney is getting very close to joining the "Five Timers Club." That elite group — comprised of people who have hosted the show at least five times — includes Alec Baldwin, Drew Barrymore, and Dwayne Johnson. At this rate, Mulaney might join as soon as 2021.
RELATED: Lisa Kudrow Missed Out on 'Saturday Night Live' Because Her Characters 'Weren't the Big Crowdpleasers
Was the comedian ever a cast member on the iconic NBC series?
Despite his tight relationship to SNL, Mulaney has never been an official cast member. The comedian did, however, audition for the show in the late 2000s. And he ended up becoming a writer on SNL for four seasons. During this time, he also periodically popped up on Weekend Update as a special guest.
Mulaney earned numerous Emmy nominations s as part of the SNL writing staff. And the comedian — who made his film debut as the voice of Spider-Ham in 2018's Spider-Man: Into the Spider-Verse — even won an Emmy in 2011 for co-writing the song "Justin Timberlake Monologue" for the show. But much like Jim Carrey, he was never an actual cast member.
RELATED: 'Saturday Night Live': Colin Jost Explains Why He's Anxious About Leaving the Show
John Mulaney co-created 1 of the show's most popular characters
One of Mulaney's biggest contributions to SNL, however, is Stefon. Played by then-cast member Bill Hader, the character is a gay man who shows up during Weekend Update. Typically, Stefon offers advice on things to do related to specific holidays and occasions. These often include recommendations regarding up-and-coming night spots.
Mulaney and Hader co-created Stefon, who went on to be a fan favorite. Hader even returned in March 2018 to reprise the character during an episode Mulaney hosted. Will Stefon return for Mulaney's fourth SNL hosting gig? It's certainly a possibility, but given his unpredictable history with the show, anything can happen.