'Saturday Night Live': Why Did Jim Carrey Replace Woody Harrelson as Joe Biden?
As the times change, so too does entertainment. Television in particular tends to ebb and flow with the topics of the day. So naturally, NBC's Saturday Night Live (SNL) — now in its 46th season — has evolved a ton since it first premiered back in 1975.
But one way the show hasn't changed is its political coverage. With the 2020 presidential election coming up fast, SNL knew it would need to lock down an actor to play Democratic candidate Joe Biden. Here's why Woody Harrelson didn't hold on to the role.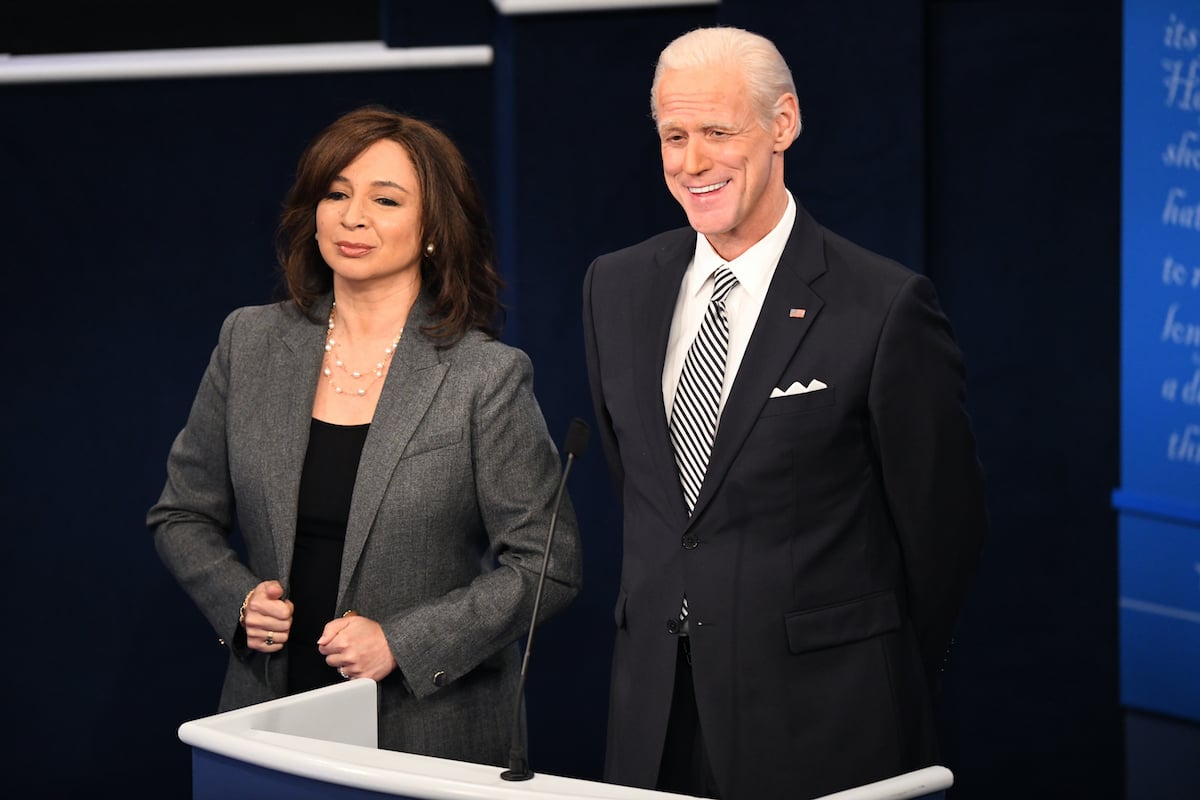 Jim Carrey's Joe Biden debated with Alec Baldwin's Donald Trump
For years, Alec Baldwin has found great success playing Donald Trump on SNL. But since Baldwin isn't officially a cast member, his appearance felt like stunt casting. Likewise, SNL has relied on other non-cast members for important roles. Larry David has frequently played Bernie Sanders, for instance, while Maya Rudolph won an Emmy for her Kamala Harris.
But after Baldwin inadvertently landed an ongoing gig on SNL, it seemed unlikely the show would take a similar approach when deciding on its Joe Biden. Yet, Jim Carrey — who famously auditioned for the show in the 1980s — joined season 46 as the Democratic nominee. While it's unclear how long Carrey will stay in the role, Harrelson memorably played Biden in 2019.
Carrey is the only the latest actor to impersonate Biden on the show
The Oscar-nominated star of films like Zombieland wasn't the first actor to play Biden on SNL, of course. Jason Sudeikis took on the part during Barack Obama's presidency. But when the former vice president wound up the Democratic favorite, the show realized it needed to find a new actor for Biden. Many fans assumed Harrelson would return yet again in the role. 
In a chat with NME, Harrelson confirms it wasn't lack of interest but his schedule that prevented him from returning to SNL. 
"I was approached two or three times, but I couldn't do it. So I don't know. Maybe [SNL producer Lorne Michaels] has moved on, which would probably be smart to have people who were definitely going to show up," the actor told NME. "Because I wasn't always going to be there, but I'd be open to doing it again, of course. It's so fun."
Harrelson's account certainly checks out. He's a busy actor with lots on his plate. And Carrey seems to have signed a deal to recur at least throughout season 46.
'Saturday Night Live' enjoyed stellar ratings for the season 46 premiere
The SNL season premiere has kicked off the next year with a bang. Host Chris Rock and musical guest Megan Thee Stallion landed the biggest audience for any SNL season premiere in four years, The Wrap said. Fittingly, that earlier episode also opened with a presidential debate featuring Baldwin's Trump.
As the election looms, SNL fans should have plenty of political satire to look forward to. Carrey, Baldwin, Rudolph, and cast member Beck Bennett — who plays Mike Pence — are sure to have lots of material. And if Carrey follows in Baldwin and Rudolph's footsteps, he could be the first to win an Emmy for his SNL impersonation of Biden.