Savannah Guthrie vs. Hoda Kotb: Who Has A Higher Net Worth?
Find out which 'Today' co-host has the higher net worth: Savannah Guthrie or Hoda Kotb?
Following Matt Lauer's sudden eviction from Today in 2017, Hoda Kotb found herself permanently co-hosting the morning show alongside Savannah Guthrie. And the formula of the first female anchor morning show duo has worked.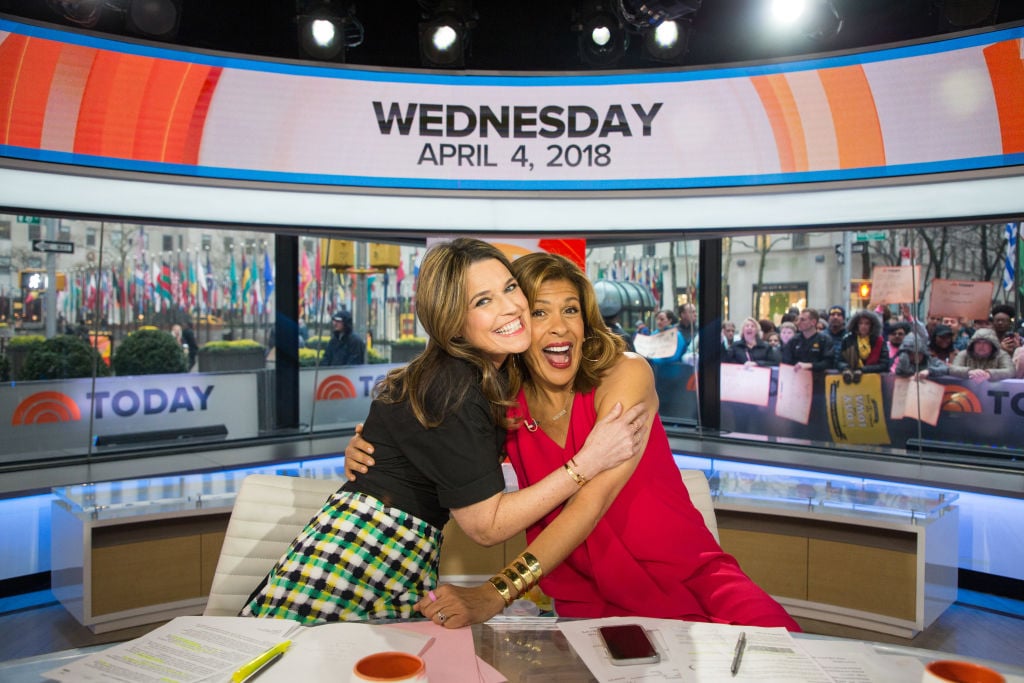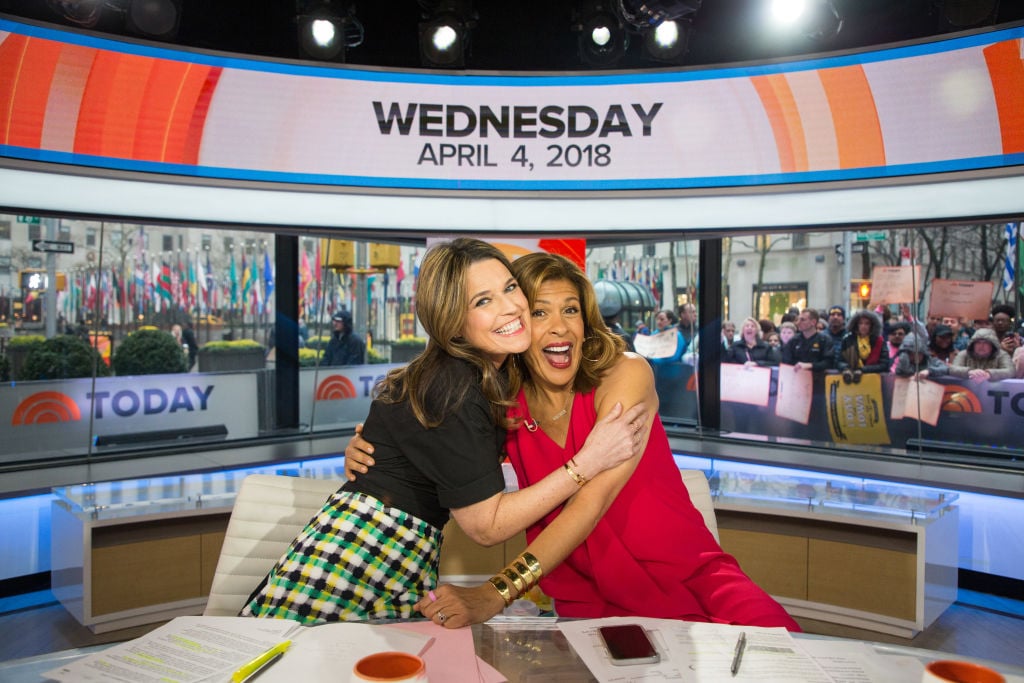 It's clear the women have on-air chemistry and they lend the show both the gravitas it needs as well as the lighter vibes required to get viewers going each day.
We know what each brings to the table, but which has the higher net worth?
Savannah Guthrie is the legal eagle on 'Today'
Taking the co-host chair during an emotional season on Today – after the unceremonious ouster of Ann Curry in 2012 – Guthrie was known immediately after as "the other woman."
Since then, however, the 48-year-old has more than proven herself. She is an exceptional interviewer and seems to work best under pressure. Plus, she has a law degree and is adept at asking pertinent questions of guests who seem to want to divert from topics at hand.
She graduated magna cum laude from Georgetown University Law Center in 2002, receiving the highest score on the Arizona bar exam, where she was a resident at the time.
Speaking to Georgetown University's website in 2012, Guthrie said, "It was a gamble to quit this television career and start a new path and go to law school full time, because I wasn't sure I was done with TV. On the other hand, I felt like it was worth the risk … I thought, well, I'm going to walk down this path and see where it leads me. Of course, I'm thrilled at how it ended up."
Net worth: $20 million
Hoda Kotb is sunshine in human form
After the shock of Lauer's departure, the higher ups at Today made a very good choice in replacing him with Hoda Kotb. The 55-year-old brought a distinct cheer to the show, a general sense of optimism that the cancer survivor and new mom imparts generously.
As the mother of two likes to say, her life began before 50.
"What I realized is that everything good in my life happened after 49," she told Page Six in 2019. "I met [fiance] Joel [Schiffman] at 49, we adopted [now 3-year-old daughter] Haley at 52, we adopted Hope at 54 — I mean it's insane."
"For all the people who are late bloomers, hang in babe," she said. "It's fun at the end, it's really fun at the end."
Kotb became part of  NBC News in April 1998 as a correspondent for Dateline NBC and all NBC News platforms. The Oklahoma-born Kotb was the first host of Today's fourth-hour in 2007 and was joined by Kathie Lee Gifford as a co-host the following year.
The I Really Needed This Today author began joining Lauer and Guthrie in the first two hours of the morning show in 2017 as a third co-anchor. She was permanently assigned as Guthrie's co-anchor in Jan. 2018.
Net worth: $30 million
If you guessed Savannah Guthrie had a higher net worth, you were wrong. Either way, both women are incredible success stories as journalists and working mothers.
Read more: The 1 Thing Savannah Guthrie Admits She's 'Never Once' Felt Good About