'Saved By the Bell' Star Tiffani Thiessen Reveals Her Baking Secrets
Who remembers Saved by the Bell? For kids and teens of the 90s, this show was everything, and it's still known as one of the most legendary sitcoms of that decade and perhaps of all time.
It was so popular, in fact, that creators recently delighted fans by officially announcing that there is a reboot coming soon (because it wasn't a 90s classic if there isn't a reboot made!). 
A lot of the cast members went onto achieve continued success; take Mario Lopez, for example, who is so famous now that younger fans forget that he got his start as Slater on Saved by the Bell.
Another one of the show's stars who is still immensely successful is Tiffani Thiessen – but nowadays, she's more into baking than bathing suits.
'Saved by the Bell' was an iconic show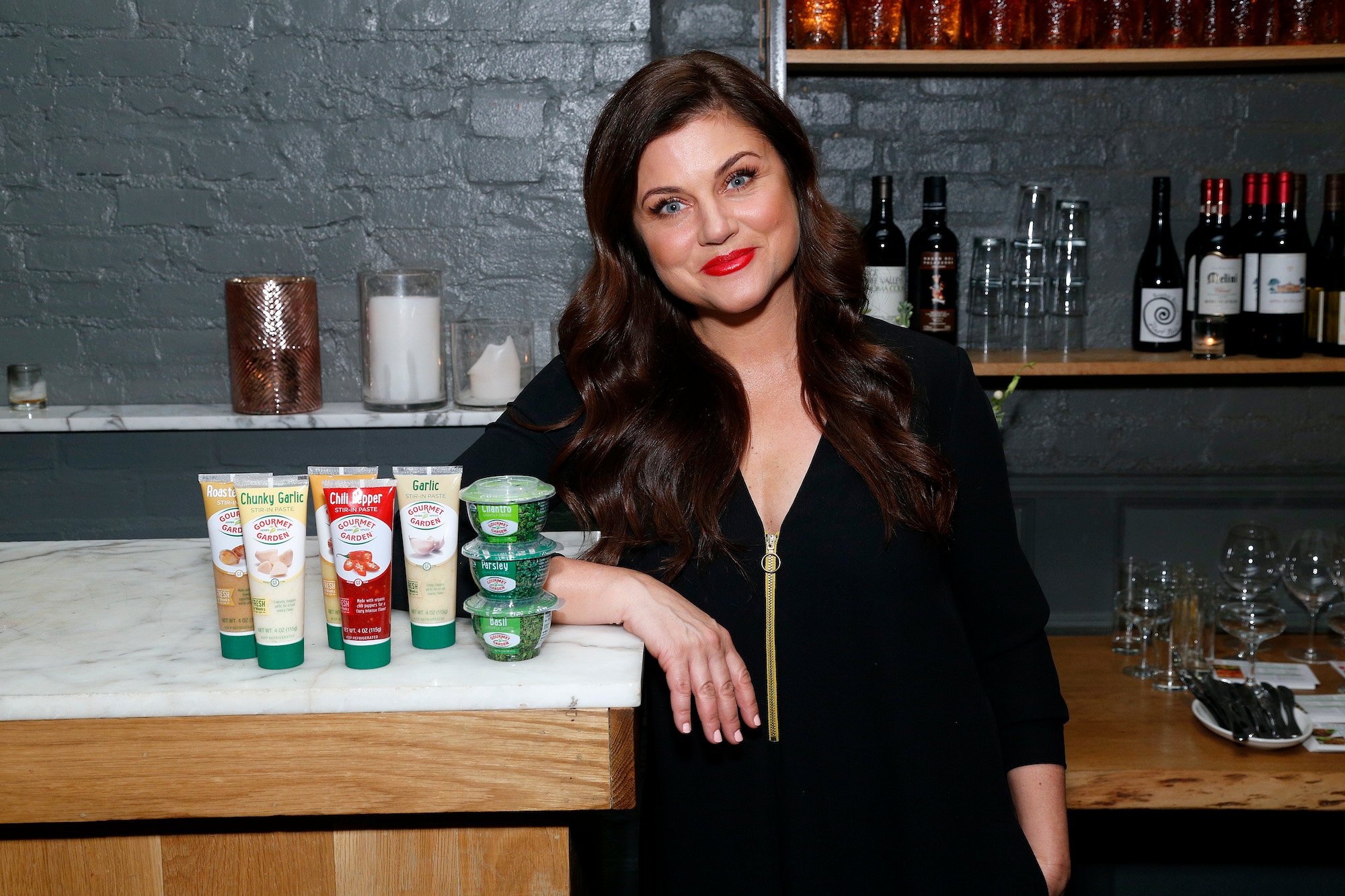 None of our teenage years would have been the same without Saved by the Bell. In essence, it was pretty similar to other teen shows of the time; the show followed six high school friends at the fictional Bayside High School as they live life, fall in (and out) of love, and navigate high school drama.
The six main characters represent six pretty different types of high school students, and perhaps the most interesting thing about Saved by the Bell was seeing nerds and jocks alike interacting in the same scenes and being such good friends. 
The show first premiered in 1989; it ran for four seasons, but the characters worked their way into fans' hearts and for some of us, it feels like Saved by the Bell has been around for the entire run of our teenaged years.
Tiffani Thiessen was perfect as Kelly Kapowski
The character of teenage heartthrob Kelly Kapowski was played marvelously by actress Tiffani Thiessen. However, the part almost didn't go to Thiessen; actress Elizabeth Berkley originally auditioned for the role, although she was given the almost-as-iconic part of Jessie instead.
Kelly was one of the most popular characters in the show (and the most popular girl in school), and her bubbly personality and beauty won the hearts of both fans and Zack Morris, another popular character. Kelly and Zack ended up getting married in a spin-off, Saved by the Bell: Wedding in Las Vegas.
Weirdly, Kelly's character disappeared in the last season of the show. It turned out that contracts were negotiated, and Thiessen didn't sign the new deal, which led to her character not-so-subtly vanishing.
Although fans everywhere missed Kelly in the last season, that didn't stop Thiessen from being one of the most remembered stars in Saved by the Bell.
Tiffani Thiessen now spends her days baking
These days, Tiffani Thiessen has long since moved on from being Kelly, America's most beloved high school girl of all time. Her Instagram account is filled with sweet family photos of her kids, partner, and pets – it's great to see her so happy.
On top of raising a family, Thiessen has also added another job to her pile since her Saved by the Bell days: cookbook author. She published Pull Up a Chair: Recipes from My Family to Yours, filled with over 100 of her family's favorite recipes. Who knew Kelly could cook?
In an interview with Us Weekly, Thiessen prepared her mother's secret recipe for a delicious cream cheese pie. "I remember the first time I was given the task of making this cream cheese pie and I was super nervous because, of course, my mom had been making this for years and it was perfect in my mind," she shared at the time.
We're sure Zack would have loved a slice of that pie!