Saweetie's McDonald's Meal Is a First For the Fast Food Chain
Saweetie is much more than just a rapper. The Bay Area-bred femcee has collaborated with brands in recent years to expand her footprint beyond music. The Saweetie Meal at McDonald's is the latest partnership for the "Best Friend" rapper.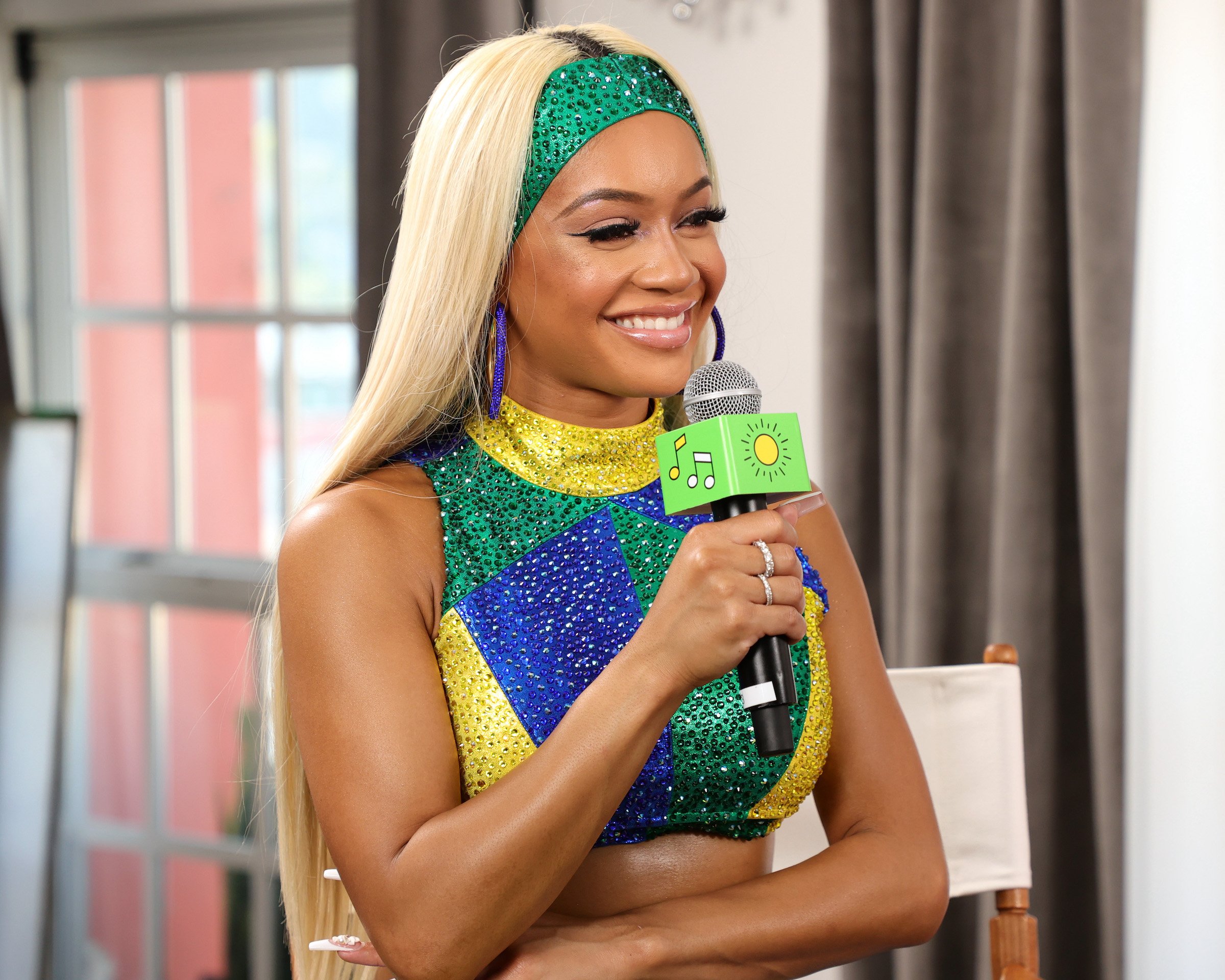 Saweetie's McDonald's meal includes a burger, chicken nuggets, and fries
McDonald's celebrity meals are nothing new; in the past year alone, the fast food giant has collaborated with artists such as J Balvin and BTS for their own unique meals, each with their own combination of menu items and sauces.
Saweetie has made a name for herself on social media as being a lover of junk food and interesting combinations of said food. So McDonald's recruiting her to be the face of a new meal shouldn't come as a shock.
The official Saweetie McDonald's meal consists of a Big Mac burger, French fries, four chicken nuggets, Tangy BBQ sauce, "Saweetie 'n Sour" sauce (which is just the chain's normal sweet-and-sour sauce with new packaging), and a Sprite.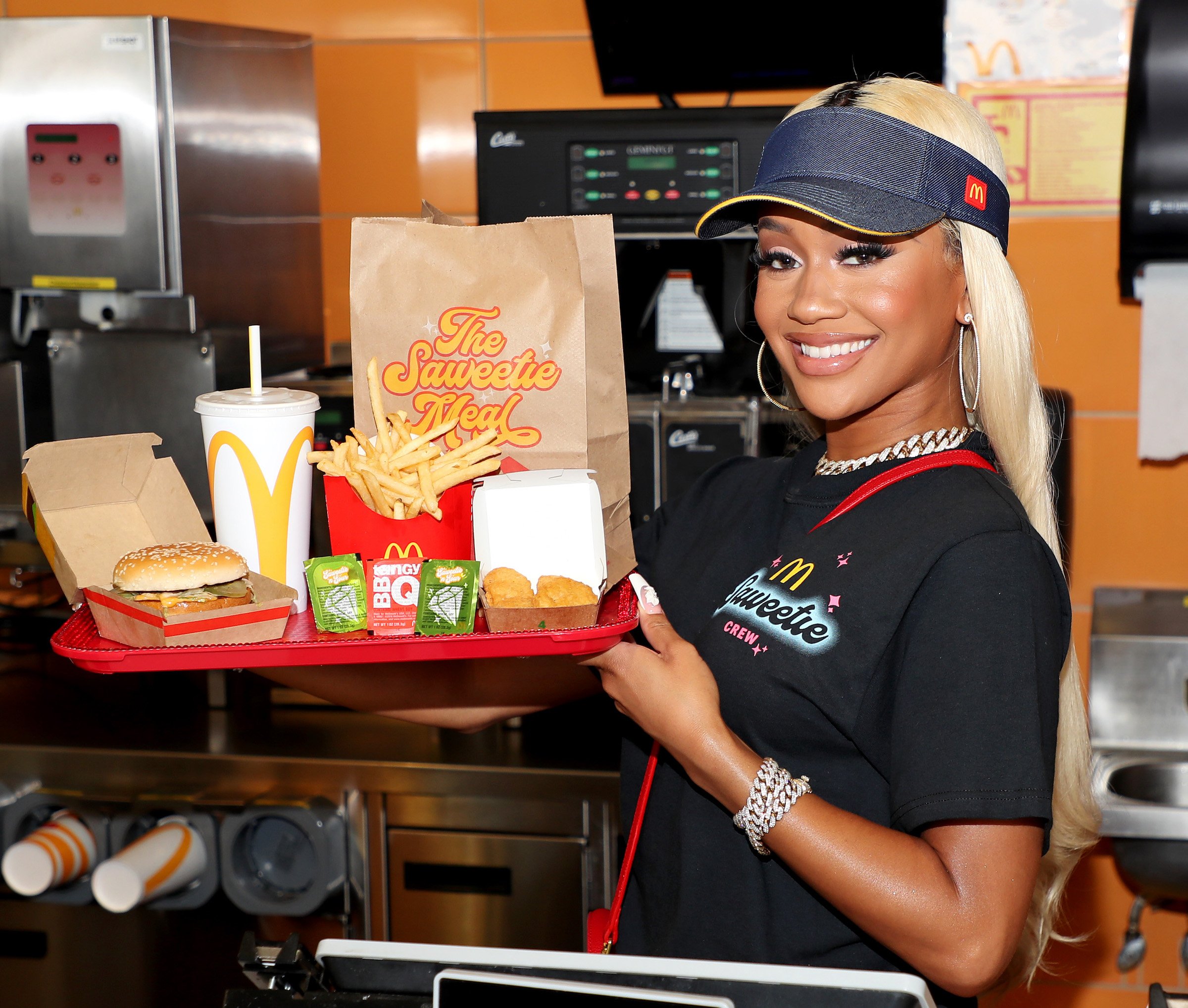 McDonald's Saweetie collab is a first for the chain
The Saweetie Meal is modeled after Saweetie's go-to order at McDonald's, as are others who launch their own meals with the company. The J Balvin meal came with a Big Mac, medium fries with ketchup, and an Oreo McFlurry, for example; the BTS meal consisted of large fries, a 10-piece chicken nugget, a drink of your choice, and two new sauces, Cajun and Sweet Chili.
Saweetie is the latest musician to have her own McDonald's meal, but she's the first artist of her kind to do so: the Saweetie Meal is the first-ever official collaboration between the iconic fast food chain and a female rapper.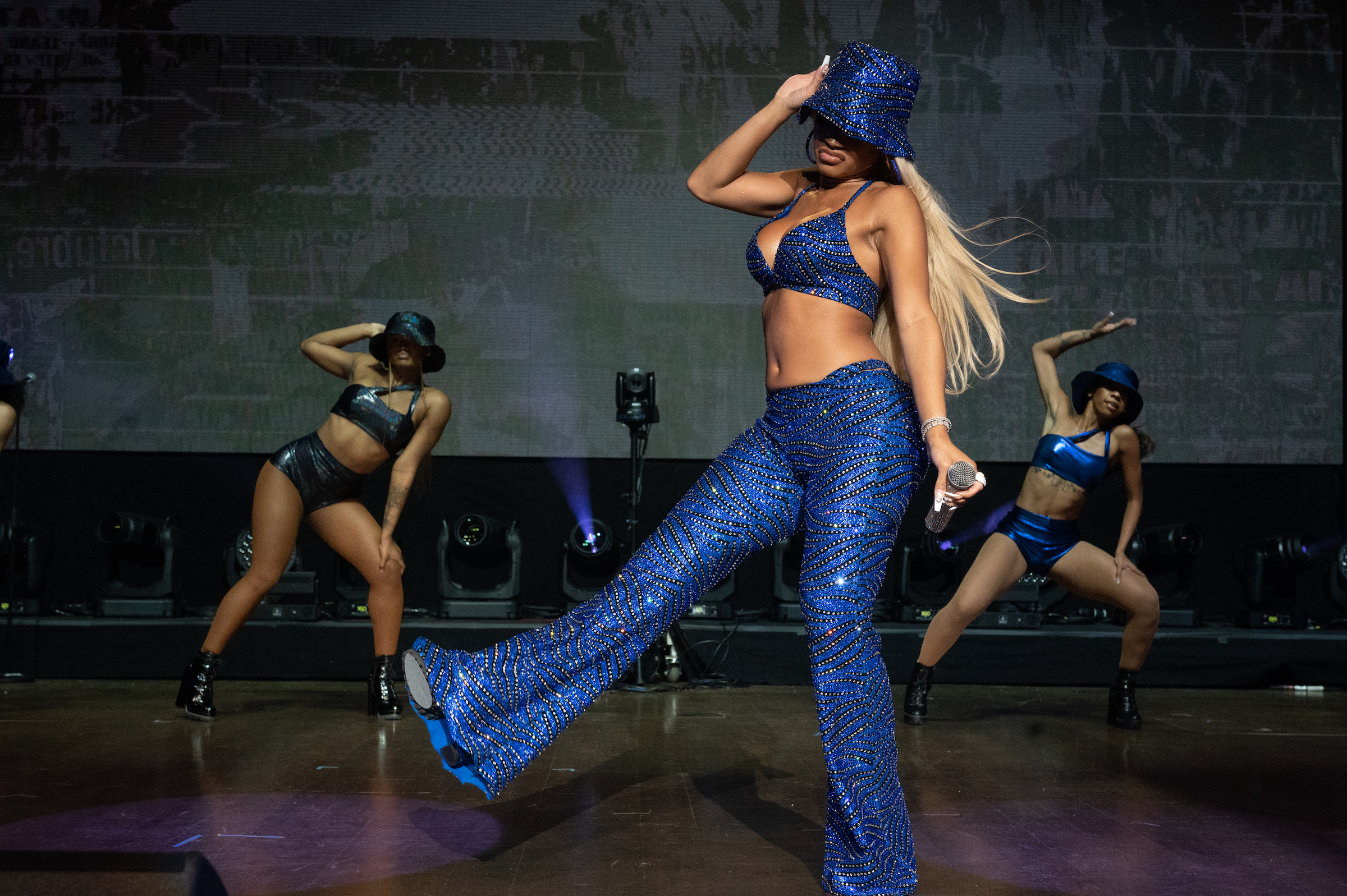 RELATED: Saweetie Feels She Got 'PTSD' Over Criticism of This 1 Freestyle
McDonald's Travis Scott meal was their first meal with a rapper
While Saweetie can claim to be the first female rapper with a McDonald's meal, she missed out on being able to claim the title for all rappers by just a few months. Travis Scott launched his "Cactus Jack" meal at McDonald's in late 2020, becoming the first celebrity with their own meal since Michael Jordan back in 1992.
The meal included a Quarter Pounder burger with cheese, bacon, and lettuce, as well as medium fries with barbecue sauce, and a Sprite with extra ice. In total, Scott raked in approximately $20 million for the deal, according to Food & Wine.
Saweetie's other collabs
The Saweetie Meal at McDonald's is one of the rapper's biggest deals yet, and will likely introduce her to many McDonald's customers who may be unfamiliar with her. While her final payday from the deal remains to be seen, Saweetie continues to profit from other brand collaborations she's done in the past.
In 2019, Saweetie created her own collection of clothing for PrettyLittleThing with nearly 60 items. The collection debuted at New York Fashion Week, and Saweetie described the vibe as "a boujie rich girl enjoying the finer things in life," adding, "I want to show the boys and girls that if you hustle hard your work will pay off."
Saweetie has also had her own makeup collaboration with Morphe, a nail polish collection with Sinful Colors, and even her own hair glue with KISS Colors.