Saweetie Just Got Candid About Her Breakup With Quavo and Getting Over Heartbreak
Rappers Saweetie (Diamonté Harper) and Quavo (Quavious Keyate Marshall) appeared to be the picture-perfect couple for the three years that they were together. The Migos rapper and the California-born star were attached at the hip, dazzling fans on social media, on red carpets, and in magazine shoots.
However, all that glitters is not gold. Though the pair appeared to have it all together from the outside looking in, it turns out that their long-term relationship was extremely toxic.
Now that the relationship has to come to an end, the "Best Friend" rapper is getting candid about moving on and getting over heartbreak.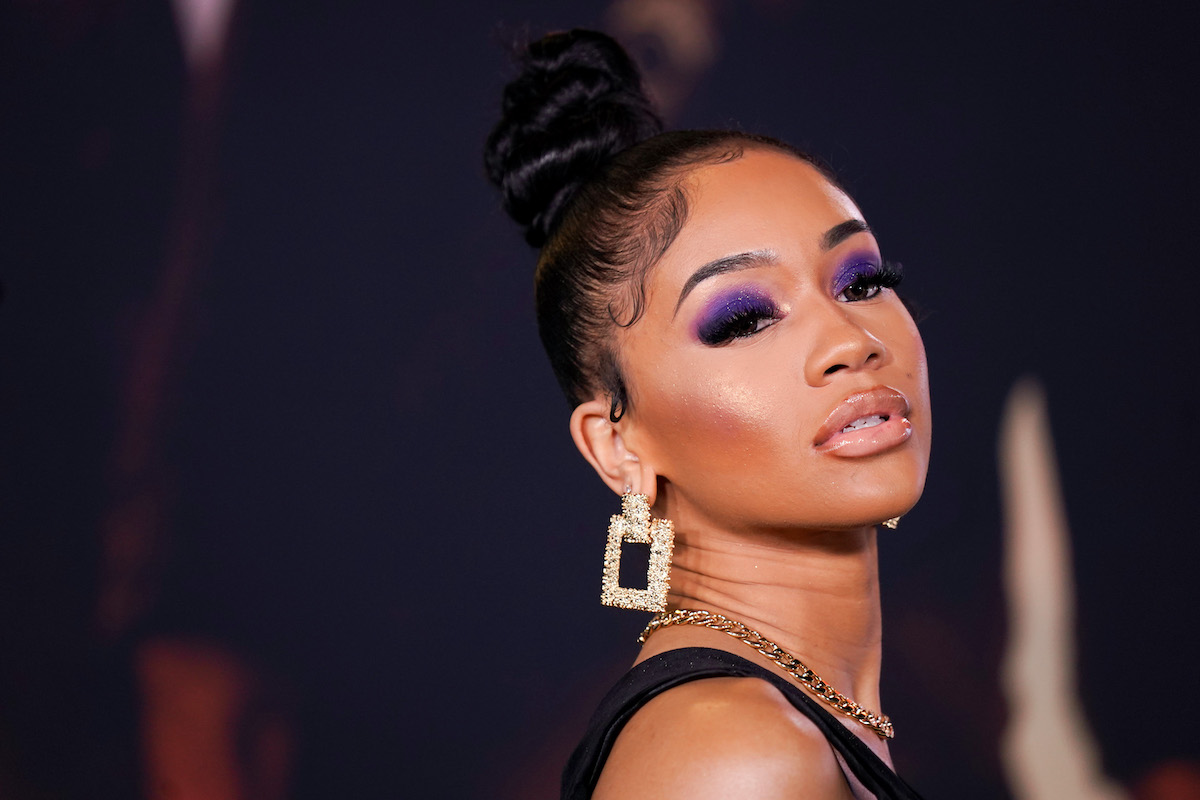 Why did Saweetie and Quavo break up?
In late March 2021, fans noticed that the rappers no longer followed each other on social media. There was a ton of speculation, but neither one of them said anything to the public. Then, exhausted from the rumors, Saweetie broke her silence, confirming the breakup and detailing Quavo's constant cheating as the reason for their split.
"I'm single. I've endured too much betrayal and hurt behind the scenes for a false narrative to be circulating that degrades my character," Saweetie tweeted. "Presents don't band aid scars and the love isn't real when the intimacy is given to other women."
She continued, "I emotionally checked out a long time ago and have walked away with a deep sense of peace and freedom. Excited for this new chapter of elevation 🙏🏽."
Quavo was not pleased by Saweetie's revelation stating that she was not the woman he thought she was.
Quavo and Saweetie's physical altercation was caught on video
Unfortunately, that is not where the breakup drama ended. Shortly after the duo explained their breakup, a video of the pair from 2020 in a heated altercation hit the internet.
In the clip, Quavo can be seen pushing Saweetie and her suitcase into an elevator, Saweetie falls to the ground and remains there until the two exits the elevator sometime later.
Both rappers gave statements to People magazine once the video surfaced. "This unfortunate incident happened a year ago, while we have reconciled since then and moved past this particular disagreement, there were simply too many other hurdles to overcome in our relationship and we have both since moved on," Saweetie said. "I kindly ask that everyone respect my privacy during this time."
Quavo added, "We had an unfortunate situation almost a year ago that we both learned and moved on from. I haven't physically abused Saweetie and have real gratitude for what we did share overall."
Saweetie just got candid about getting over heartbreak
Now, Saweetie is ready to move on. "I've learned that the world doesn't stop for anybody," she told W Magazine. "And it's for sure not going to stop for me just because I got my heart broke. I was grateful to be doing the photo shoot. I was like, I can deal with all this later."
She also revealed that her motivation is looking up to women who have succeeded in this industry. "I look at Rihanna. I look at Kylie [Jenner]. I look at all the girls who are working in the worlds that I'm in," she said. "I kind of averaged out the money between all these women I admire, and 900 million is the number. So if I'm having a bad day, I'm just like, 900 million, girl! Go!"