Who Is 'Say I Do' Host, Jeremiah Brent's Husband, Nate Berkus?
Hosts Thai Nguyen, Gabriele Bertaccini and Jeremiah Brent are seen creating people's weddings within days for Say I Do. The interior designer talked about being married in a couple of episodes of the Netflix show. Find out who his husband, Nate Berkus is and more.
Jeremiah Brent married Nate Berkus in 2014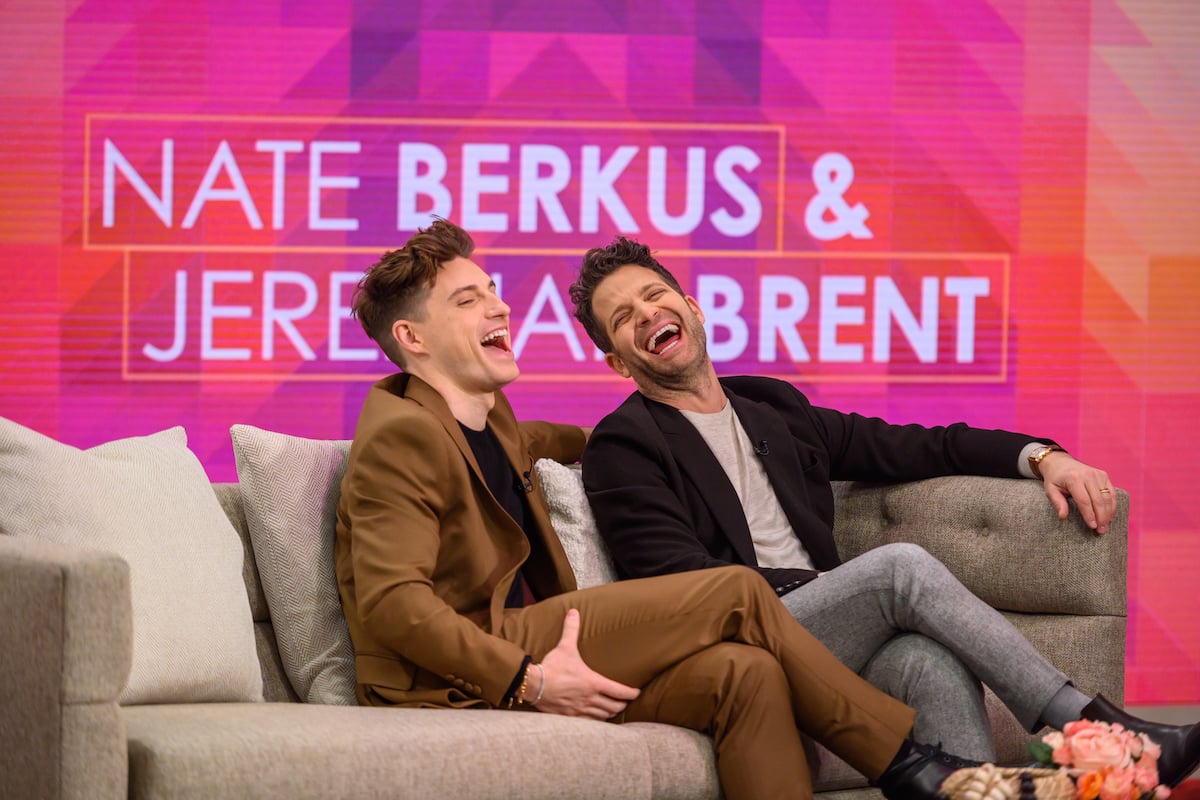 The couple started out as friends before they started dating. Brent talked about how they went from friends to a serious relationship with Oprah magazine.
"I didn't even want to go on our first date," he said. "We were friends for years and then we randomly ran into each other at a mutual friend's birthday party. He said, "We should go out antique shopping," because I was in New York for the weekend and I thought, "Great. Can't wait to go antique shopping," [rolls eyes]."
Brent continued, "So I came back from the beach and we had this insanely beautiful afternoon that never ended. That was it. I literally never left. It actually sounds scary when I say it out loud. It worked out. I definitely never really believed in true love because I didn't understand it but now I've experienced it so… he's pretty good. He happens to be a really good guy, too, which helps."
They got married in the New York Public Library. Now they have two kids together named Poppy and Oskar.
He's been in multiple shows
Berkus got his start in television by hosting The Big Give back in 2008. Oprah Winfrey's competition followed ten contestants using money they were given to help other people. The prize is the winner's wish getting granted.
It didn't get a second season so he bounced between shows after that. He appeared on multiple episodes of The Oprah Winfrey Show from 2004 to 2011.
Berkus later got his own show with The Nate Berkus Show. It was a talk show focused on entertainment and lifestyle stories. It only had two seasons and ended in 2013.
He later got his own miniseries with My Kitchen Needs Nate, where contest winners Tim and Lauren Oliphant got their kitchen renovated in 10 days by Berkus. The series was available on LGStudioKitchen.com.
Berkus works with Brent
Brent might be in a different kind of team on Say I Do. But he's been teaming up with his husband for years on HGTV.
They have their show together called Nate & Jeremiah Save My House. People who are in terrible renovation situations get help from them with their homes. It's still going strong. They also appear on Rachael Ray to give tips to viewers about their homes.
The parents obviously share a love of home renovation and design. They also have both worked on reality TV for years.