Scarlett Johansson's 'Black Widow' Is Not the First Time Hollywood Tried to Tell Natasha Romanoff's Origin Story
Scarlett Johansson is reprising her role as Natasha Romanoff for (most likely) the final time in the highly-anticipated Black Widow. Two years after Marvel's last theatrical release — Spider-man: Homecoming and the character's on-screen death in Avengers: Endgame — fans will finally get to take a dive into Natasha's Russian past. The film is a long time coming, but it's not Hollywood's first attempt at trying to tell Natasha's story.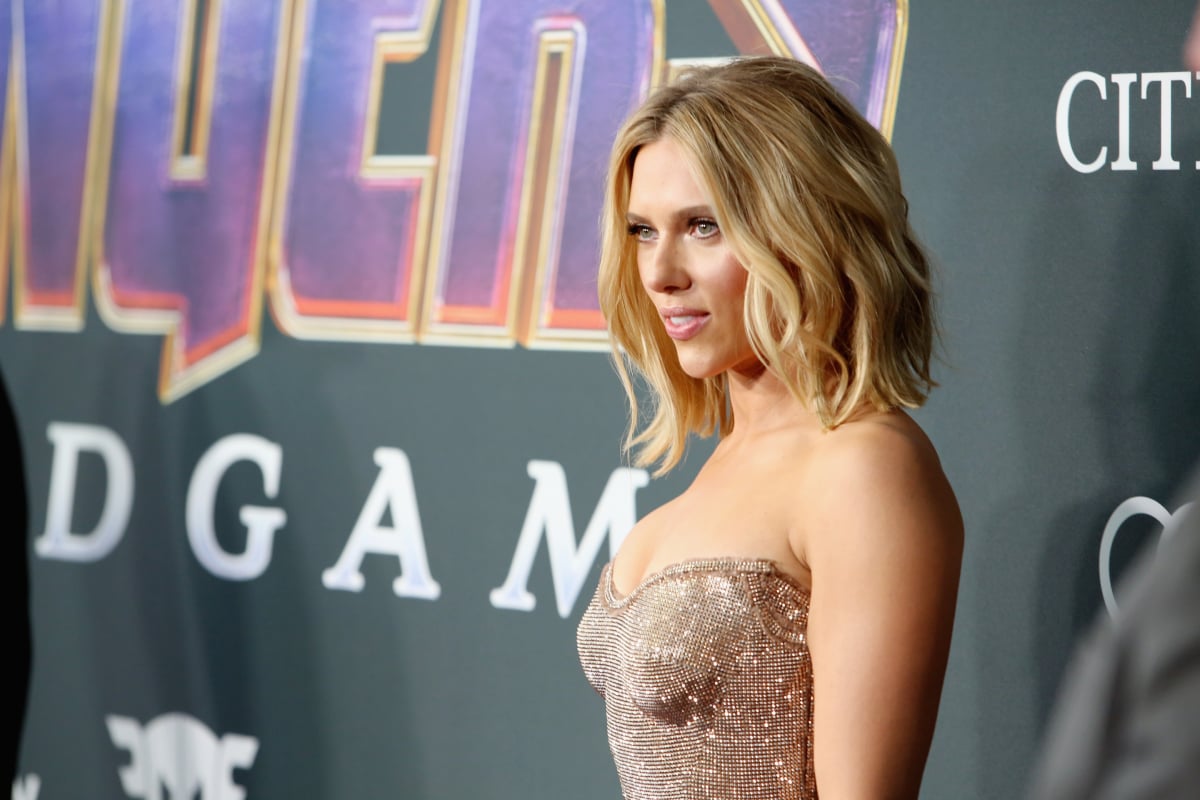 Scarlett Johansson is passing the 'Black Widow' mantle to Florence Pugh
Johansson made her debut in the Marvel Cinematic Universe way back in 2010's Iron Man 2 before she became a part of the original six Avengers. Including Black Widow, Johansson has appeared in nine MCU films. But the character gave up her life in Avengers: Endgame when she died on Vormir in exchange for the soul stone.
Black Widow jumps back in time and takes place between the events of Captain America: Civil War and Avengers: Infinity War. Natasha will be back in Russia and confronting her past. She will also be handing over the mantle of Black Widow in the MCU to Florence Pugh's Yelena Belova.
'Black Widow' won't be what fans expect
Some fans have found it curious that Johansson's solo Marvel film is coming years after her character's death. But this isn't going to necessarily be a Black Widow origin story. Marvel boss Kevin Feige knew that's exactly what fans expect. So, he decided to go in a different direction.
"[Feige] realized that the audience would expect an origin story so, of course, we went in the opposite direction," director Cate Shortland told Empire. "And we didn't know how great Florence Pugh would be. We knew she would be great, but we didn't know how great. Scarlett is so gracious, like, 'Oh, I'm handing her the baton.' So, it's going to propel another female storyline."
Scarlett Johansson's solo film isn't Hollywood's first attempt at telling Natasha Romanoff's story
Two decades ago — when superhero movies were starting to become serious box office contenders — many of Marvel's characters were still owned by a wide variety of different studios and production companies.
Most notably, Fox had the X-Men and Fantastic Four franchises. While Sony had Spider-Man, Universal had the Hulk, Paramount owned Iron Man, and Lionsgate had the rights to Black Widow Natasha Romanoff. 
As Den of Geek explained, all of these character rights were in partnership with the then-fledgling Marvel Studios, headed by Avi Arad. For a project to get the greenlight, it had to come from one of those individual studios, not Marvel.
The success of 'X-Men' led to a 'Black Widow' script
Screenwriter David Hayter scored major success with X-Men and X2 and had a great relationship with Marvel. As a result, Lionsgate recruited Hayter to write a Black Widow movie.
"It was with Lionsgate, with Marvel, with Avi Arad, and Kevin Feige, who was working with Avi at that point," Hayter recalls. "I was attached to write and direct. We got, I think, three or four drafts into the script, and we were rolling along pretty well."
Hayter says his Black Widow project was moving along nicely. Until some disappointing box office results changed everything.
Can Scarlett Johansson lead a successful female comic book movie?
"Then there was one weekend, maybe it was two weekends, where BloodRayne, Ultraviolet, and Æon Flux came out, and all of them died. By that Monday, Lionsgate lost confidence that you could make a solo female comic book movie, which was a shame," Hayter explained.
Those three films — starring Kristanna Loken, Milla Jovovich, and Charlize Theron, respectively — earned less than $90 million at the box office combined between December 2005 and March 2006.
But, of course, things are different now. And Marvel expects Johansson's Black Widow to be their next box office success. As for Hayter, he still thinks his script would have led to a great movie.
"I'm proud of the script to this day," Hayter said. "I think you can look it up online. It was just a cool origin story for Natasha Romanoff and the Black Widow Program, and I really loved it."
Black Widow hits theaters and Disney+ premium access on July 9.