Does Scarlett Johansson Cook Her Own Thanksgiving Meal? Here's Why Last Year's Dinner Was Stressful for the Actor
She's a BAFTA Award-winning actor who appears in multiple Marvel Cinematic Universe-related movies. When it comes to the holidays, Scarlett Johansson shared her confusion with gravy and her stress from trying to cook for her family.
Here's what this celebrity said about her Thanksgiving meal and what made last year different for her extended family.
Scarlett Johansson appeared in a few 'Saturday Night Live' Christmas skits
Although she's known for her work in Marvel movies like Avengers: Civil War and Avengers: Infinity War, this actor appeared in a few holiday-related projects, including a few Christmas sketches with the television series, Saturday Night Live. 
When it comes to Thanksgiving, though, Johansson also gave a glimpse into what her holiday is like, thanks to one interview from December 2019. She normally celebrates with her extended family, co-cooking the meal with her sister.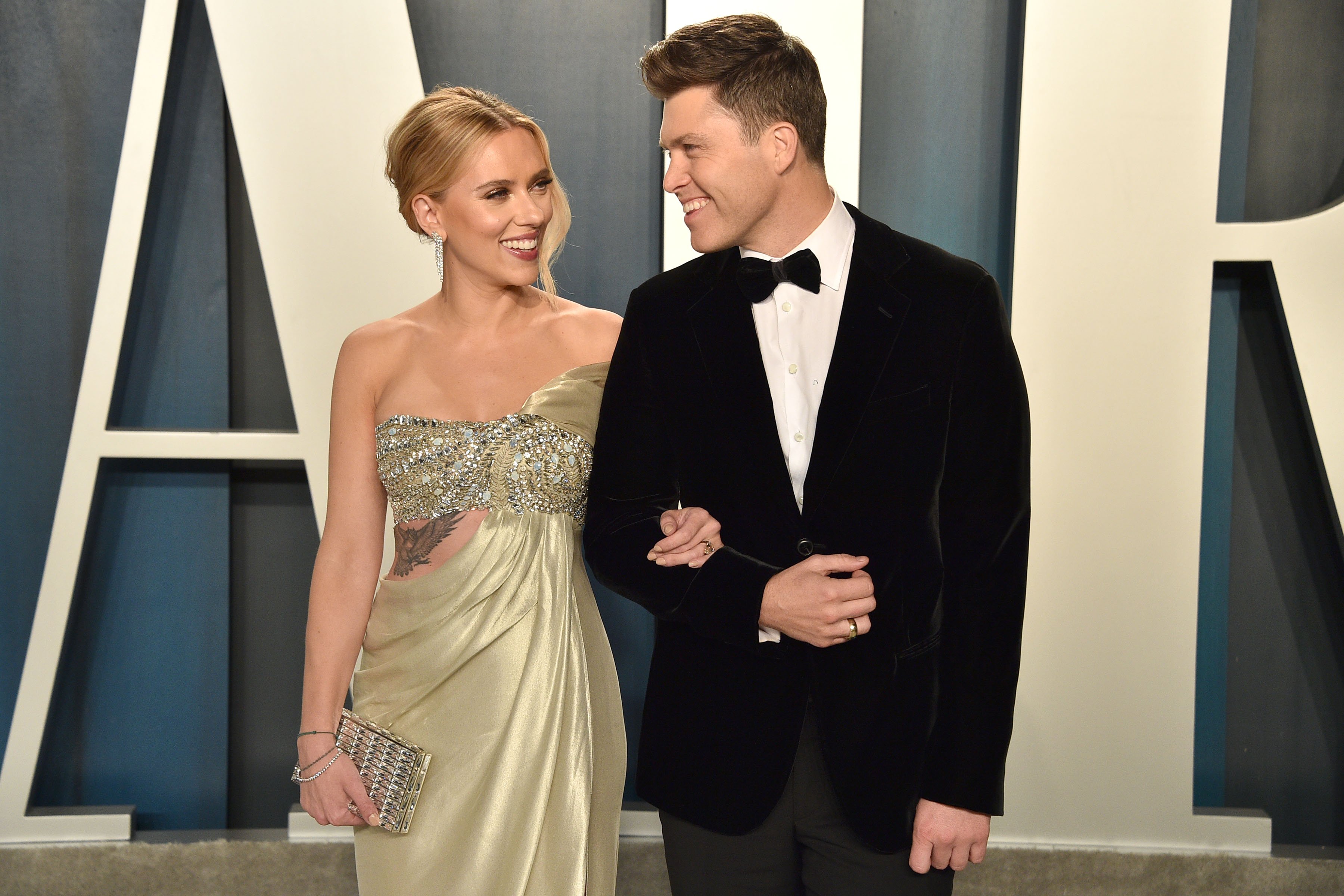 Scarlett Johansson cooked for about a dozen family members last Thanksgiving 
During a 2019 interview on the talk show Live with Kelly and Ryan, the actor discussed what usually happens for their Thanksgiving meal. Because her sister was pregnant, most of the cooking was up to her. 
"Honestly, I need like a full vacation from that Thanksgiving meal. I was struggling hardcore,"  Johansson said. "I cooked the whole meal because my sister is very pregnant and normally I kind of co-cook the meal with her."
"I did it alone this year and I cooked for about 12 or 13 people," the actor continued. "It was a lot of people, it was very intense… You eat the meal in probably 25 minutes? I cooked for 48 hours, okay?"
"I had a full-blown panic attack over a gravy," she continued. She discussed her confusion with gravy. In particular, she found out too late that she needed an emulsifier. Not all of the baking and cooking was left up to this actor, though. Her then-fiancé helped make one dessert for the rest of their family. 
Does Colin Jost help with the thanksgiving meal for their family?
Meanwhile, her husband, Colin Jost, was extremely preoccupied with the dessert situation at their family's dinner. According to Johansson, the Saturday Night Live star was working on an apple pie for what seemed like four days. It turned out beautiful, she said, but it was a little "zesty" for her taste. 
According to Pop Culture, Johansson and Jost were first romantically linked in May 2017 but did not make their red carpet debut until the Avengers: Infinity War premiere in April 2018. However, this will be their first Thanksgiving as a married couple.
Of course, this Thanksgiving looks different for families across the United States due to the coronavirus (COVID-19) pandemic. There's no word regarding how, or if, this couple plans to celebrate with their extended family.