Scarlett Johansson Cried in the Shower When She Found Out Black Widow Was Going To Die in 'Avengers: Endgame' — 'I Was Heartbroken About It'
Scarlett Johansson's tenure as Black Widow has made her one of Hollywood's most successful actors. Having played Natasha Romanoff for over 10 years, she's amassed an impressive net worth and solidified herself as a top-tier talent.
Even though Johansson's latest film, Black Widow, was just released, her character, Natasha Romanoff, actually dies in the 2019 film Avengers: Endgame. Natasha's death is a controversial subject for many diehard Marvel fans, many of whom think it didn't make any sense.
Johansson herself was also a bit upset when she first found out that Natasha was going to die in Endgame, recently admitting that she cried in the shower after getting word.
Scarlett Johansson cried when she found Natasha was going to die in 'Avengers: Endgame'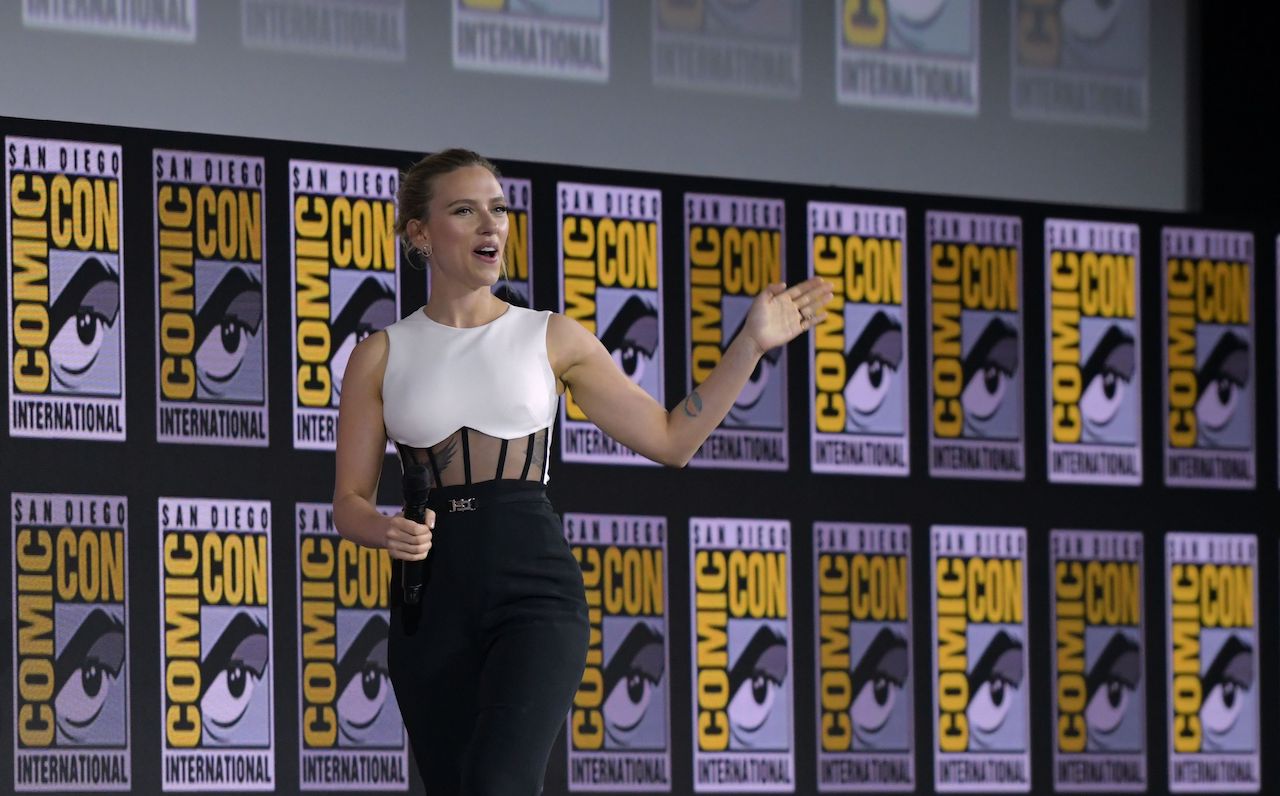 Johansson talked about her initial reaction to the news during a recent interview with LADBible, noting that at first, she had a pretty subdued response. 
"I was home on the phone with Kevin Feige and I don't know how I reacted," Johansson recalled. "I think I was like, 'Ok.'"
Despite her initially calm reaction, Johansson was overcome with emotion once the truth set in about the future of her character.
"I think all of us sort of were thinking we kind of would all joke with one another about who was gonna get offed in Endgame. But I was a little… I was heartbroken about it. But also, I think I took it like a champ. I cried in the shower later, but nobody saw that part," she said.
She thinks Natasha's death made sense, despite fan reactions
In a separate interview, Johansson discussed fan reactions to Natasha's death. She acknowledged the bevy of responses she's gotten but stated that personally understands why Natasha died.
"It's funny because I've had kind of a lot of mixed reactions to her ultimate fate in Endgame," Johansson told Entertainment Tonight. "But for me, it made so much sense that she would sacrifice herself not just for the greater good of humanity, but actually for her friends, which was really at the heart of it. She's a good one."
Scarlett Johansson says playing Black Widow for the last time is bittersweet
In a recent interview with Good Morning America, Johansson admitted that she has mixed emotions about her time with Marvel coming to an end. 
"I think it's bittersweet. I've had an incredible decade working with my Marvel family. I'm going to miss not seeing them every 18 months or two years, like those kind of milestones I always really look forward to," Johansson said. "But I feel really proud of this film and I think it's great to go out on a high note. This movie is so different from any other Marvel film that we've done so far, so yeah… like I said, it's bittersweet."
She's glad she's leaving the MCU on top
Even though she's going to miss playing such an iconic character, Johansson is glad she's closing out her time in the MCU on top.
"In every way, and certainly as an actor, it's always better to leave a situation when you're on top," Johansson told Total Film. "And to feel good about something. It's great. And I feel on top with this. I really do. I'm really proud of it. So we'll see how everybody else sees it! But I will always love my experience of it."
RELATED: 'Black Widow': Scarlett Johansson Reveals Why She 'Never Wanted To Do an Origin Story' About Natasha Romanoff